Introducing the Pantone Colour of the Year 2022
Words by Alice Florence Orr
Five Minute Read
The Colour of the Year: Very Peri
There's always a certain excitement in the last weeks of the year as we wait for Pantone to announce their choice for next year's colour. Channelling current trends, global shifts in society and future predictions, the institute is an authority on all things colour and their expertise makes them perfectly adept at accurately capturing the mood of the coming months. This year is no different — at the beginning of December 2021, Pantone announced their choice: Very Peri.
Representing bold curiosity and the creative spirit, this lilac shade has captured our hearts and homes. And with a mix of calming blues and vibrant red undertones, Very Peri is a shade guaranteed to perk up your wardrobe too. As a unisex shade, Very Peri gives life to home accents and menswear accessories, effortlessly carrying you through the seasons.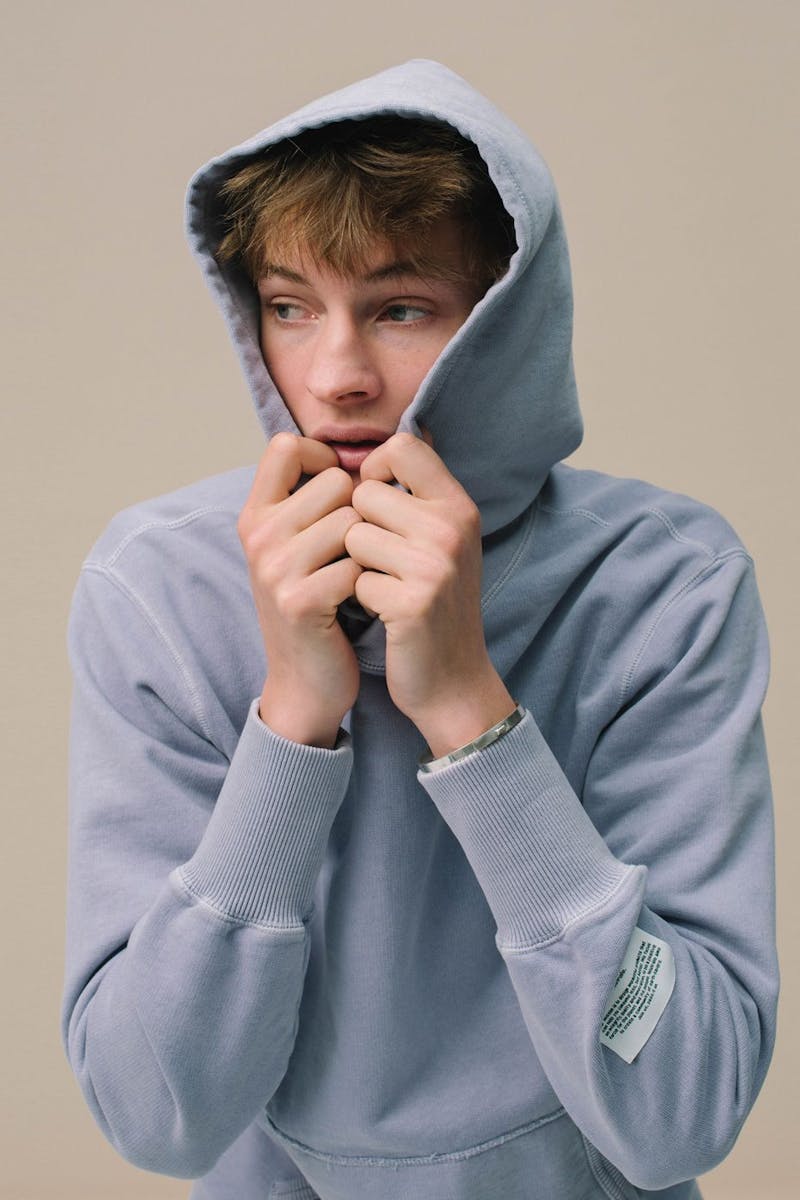 The

Natural Dye Cotton Hoodie in Lilac

by Neutrale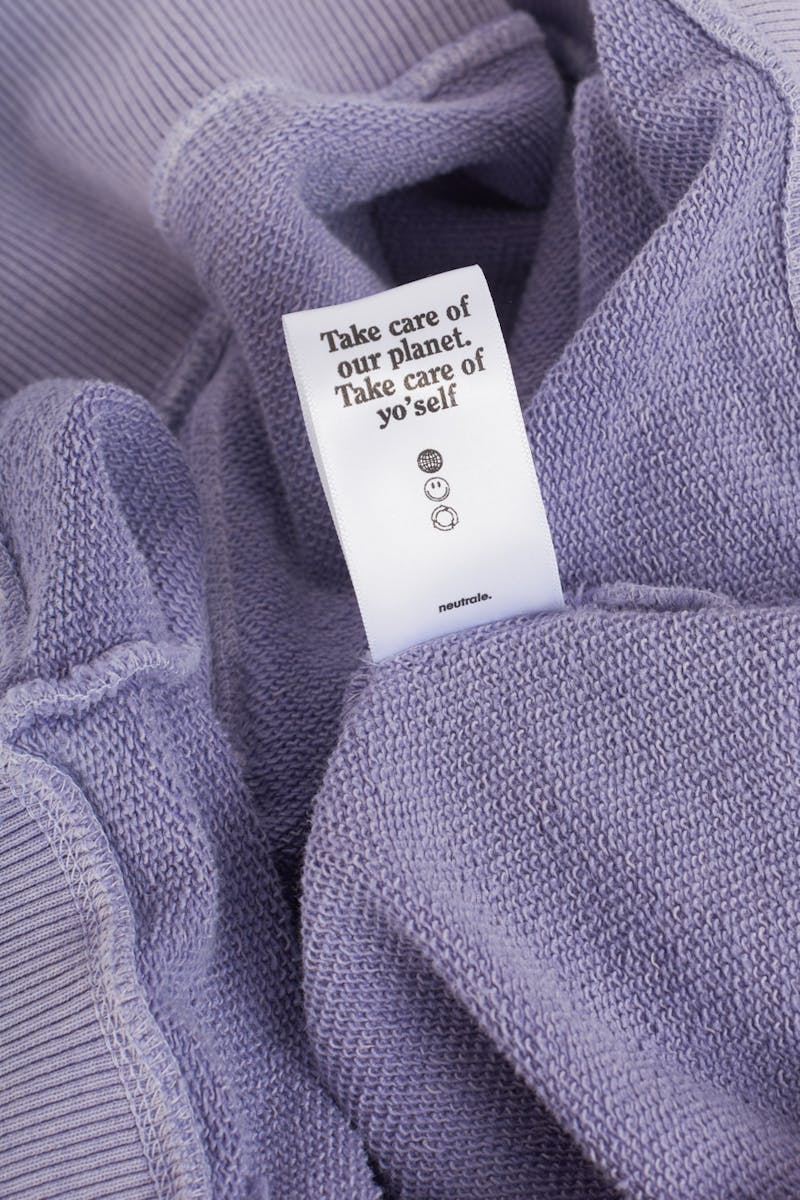 Neutrale

use natural dyes in their buttery-soft loungwear
Looking forward to 2022 interior and menswear trends, it's clear that purple and blue accents will be the rage in our homes and wardrobes. In S/S, we'll be incorporating splashes of Very Peri lilac and cornflower blue into our lives; later in the colder months, we anticipate a return to moody, gem tones shades in the purple colour palette.
As with most trends, you can embrace Very Peri through accent details if you're hesitant to invest in a statement piece, but this vibrant shade rewards bold thinking: try it as a sofa or armchair, use it as your bedding colour, or paint the whole room! This year is all about drama, individuality and dynamism.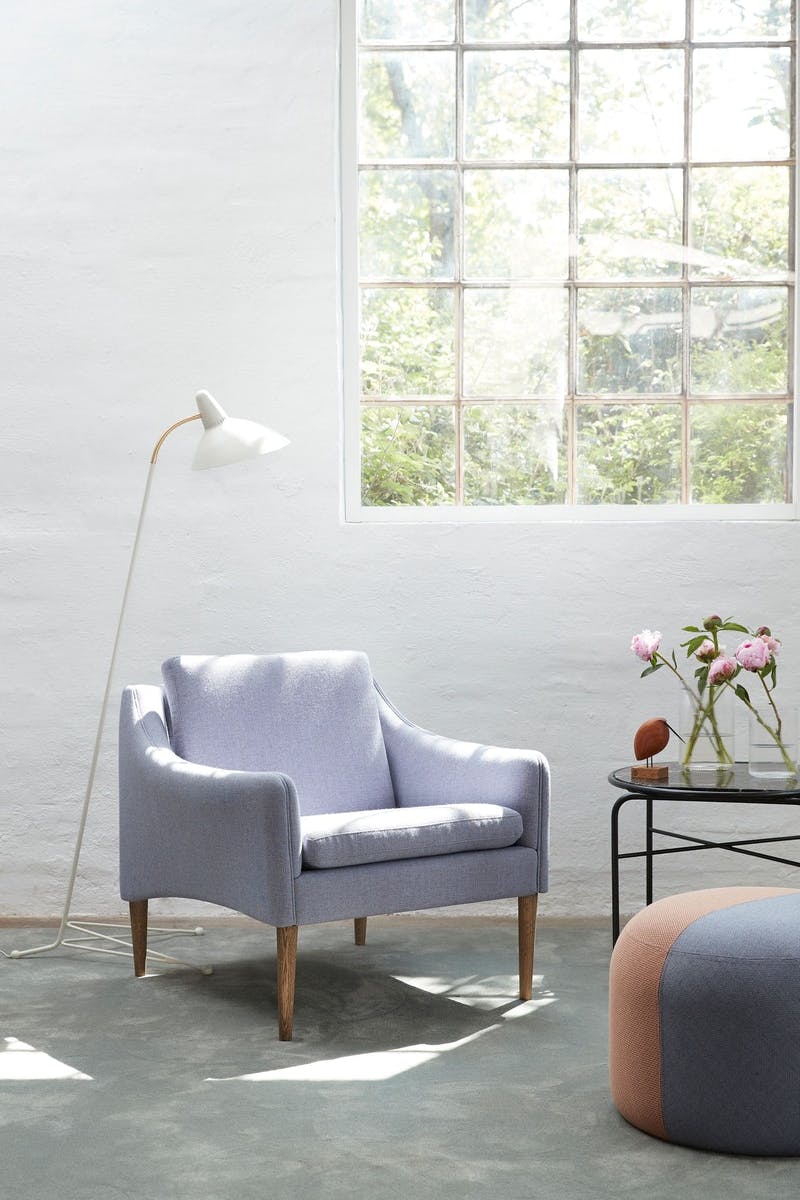 The

Mr Olsen Lounge Chair in Soft Violet

by Warm Nordic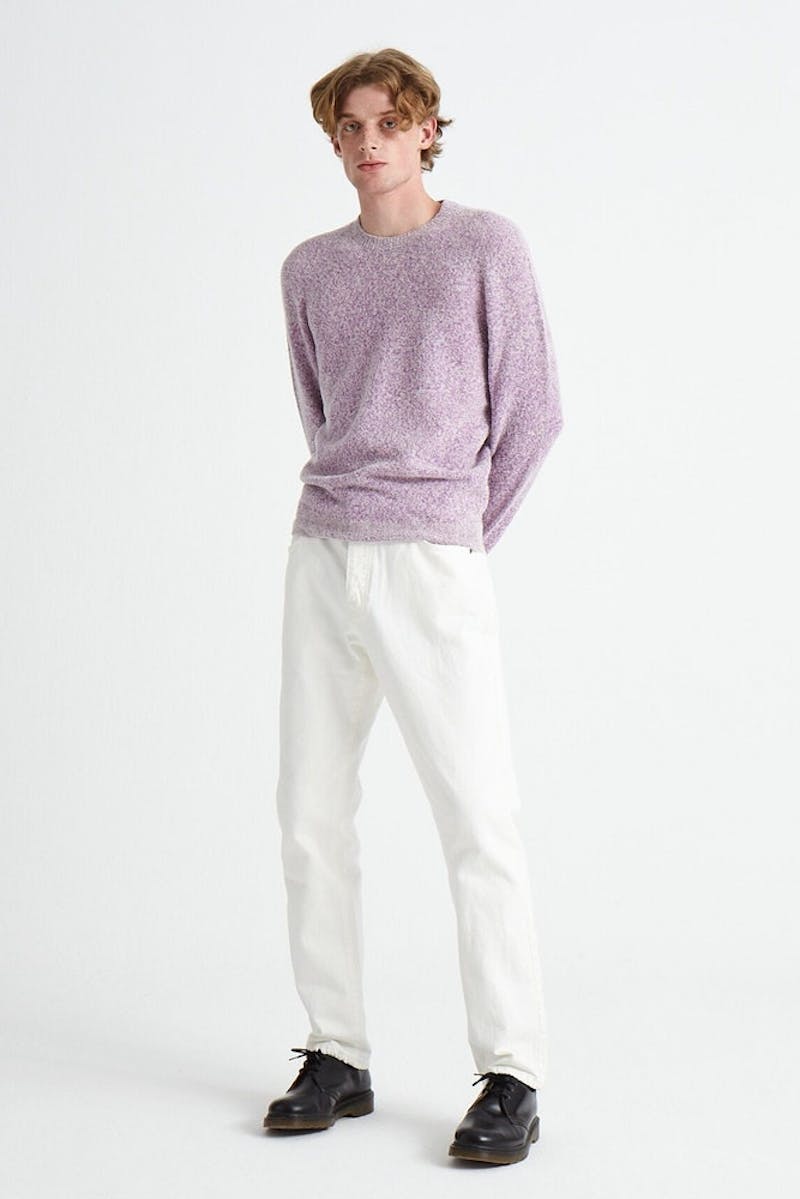 The

Raglan Shetland Round Neck in Lavender

by Scaglione
Add the colour of the year to your home