Find your personal style: a guide for him, her and them
Words by Saj Azam
Seven Minute Read
Our guide to timeless, genderless dressing
We're taking the fast out of fashion with styling tips that address the basics of timeless style, regardless of gender. While style is subjective, there are some key pieces that help to build the foundations of your wardrobe for daily wear and occasions alike. Plus, read on to discover some style tips from Bombinate's very own team.
Here at Bombinate, we believe in fashion that lasts. True style doesn't change with the seasons but is enduring, classic, and kinder to the planet. As well as good for the environment, we believe it's important to pick pieces that are an investment for your wardrobe, that you'll love wearing time and time again, thanks to their supreme quality and ageless aesthetic.
Basics
Starting with the basics, there are a few pieces that should be the crux of any wardrobe, these items are highly versatile and can be mixed and matched with various pieces for easy styling that'll never go out of fashion.
Analyse your wardrobe and see what's already there, what's missing and what has never been worn. A capsule wardrobe is ideal as it allows you to maintain a curated selection of essentials and basic clothing you can style over time.
We have a whole post on it here if you're stuck on where to begin. Here are our top 10 key pieces for the perfect capsule wardrobe: White, black and neutral coloured t-shirts, a white shirt, a fitted or oversized blazer, a brightly coloured or neutral jumper, tailored trousers, the classic Breton striped t-shirt, a classic hoodie sweatshirt, a button-up cardigan in a neutral colour, a pair of jeans in your favourite fit, a quality basic turtleneck.
Bombinate's tips
"Investing in good quality t-shirts, shirts and jeans make even simple dressing look great — you don't need designer names to look expensive, it's about the quality of the material." Alice, Content and Merchandising Assistant
Layering
Layering is a crucial element of styling as the seasons shift and change, bringing in cool winds and rainy skies. It can, however, be a tough skill to nail. Here are the key principles of layering, to help you get it right every time.
The basics of layering:
Base layer: this is the first layer and will usually be a short- or long-sleeve t-shirt or shirt, or even a turtleneck.
Middle layer: think cardigan, jumper, sweater vest or overshirt, this layer is all about retaining your body heat.
Outer layer: the outer layer is the last and final piece of the layering puzzle, that'll be a jacket or coat of some description.
Bombinate's tips
"Worried about looking bulky in layers? Try not to cover the focal point of your body, such as your waist. Make sure to accentuate it to avoid looking drowned in layers." Alessandra, Head of Content
Depending on the weather, you may not always need an outer layer, it helps to play around with what you have to see what works best and looks good. Here are some ways to add layers to your look:
Why not style a hoodie with a structured blazer for the perfect smart-casual and cosy look. Or perhaps, layer a basic tee with an unbuttoned shirt for a contemporary outfit. Here's a classic: drape a sweatshirt or jumper over your shoulders for those chilly evenings Meanwhile, the double coat is great for cold days, top a fitted coat/jacket with a larger oversized coat. For warm days, a tee with a sweater vest is great but make sure you only stick to one bulky layer.
Styling Neutrals
The basis of any wardrobe, neutrals are easy to mix and match and can be combined with various other colours, patterns and textures. Black, brown, beige, white, cream, grey and tan are true staples and look great combined with bolder and darker tones as well as completely neutral outfits. For instance, you could style a pair of tan structured trousers with a white tee and a beige blazer, or for a pop of colour, choose a rich green jumper and finish it off with some white leather sneakers.
It's not just browns and creams though, colours like khaki, navy and earthy tones like orange and mustard are making their way into the neutrals category. For daily styling, try pairing navy trousers or bottoms with a white top and beige cardigan or sweater vest, it's simple yet carries a timeless elegance that can be swapped out with other pieces time, and time again.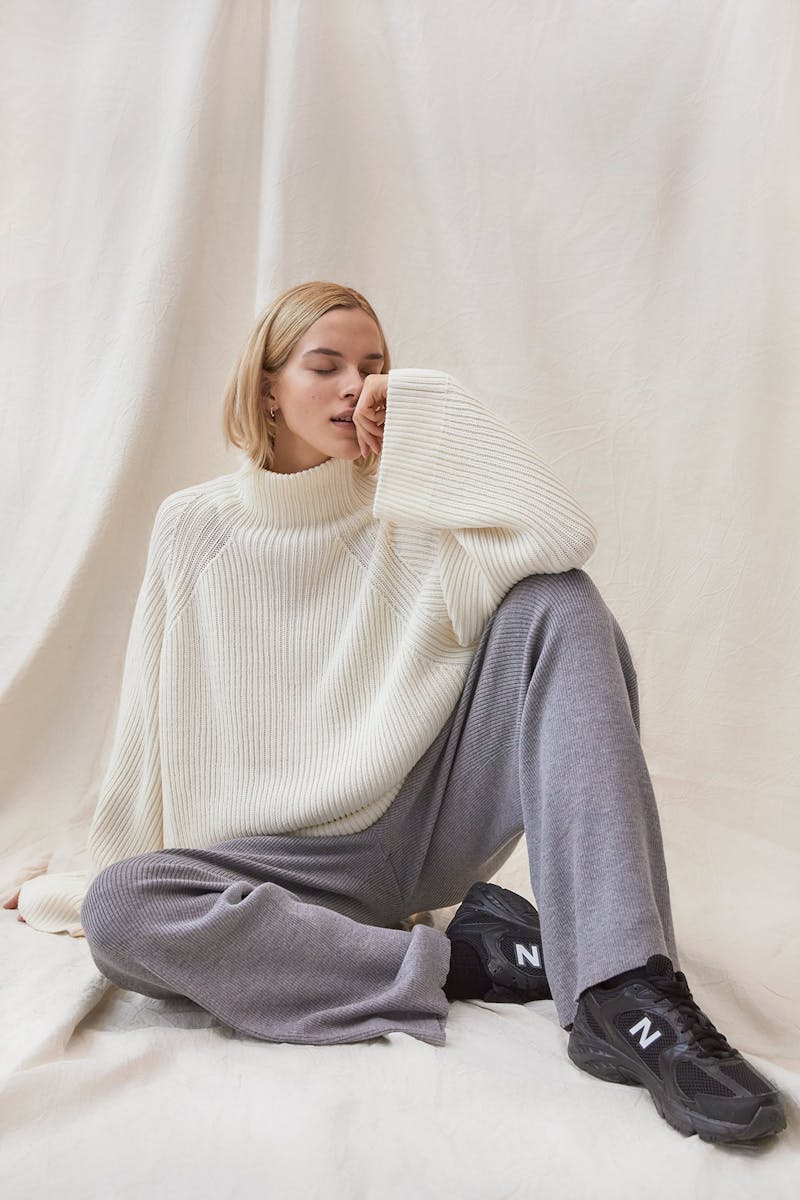 The Knotty Ones

make knitwear with a difference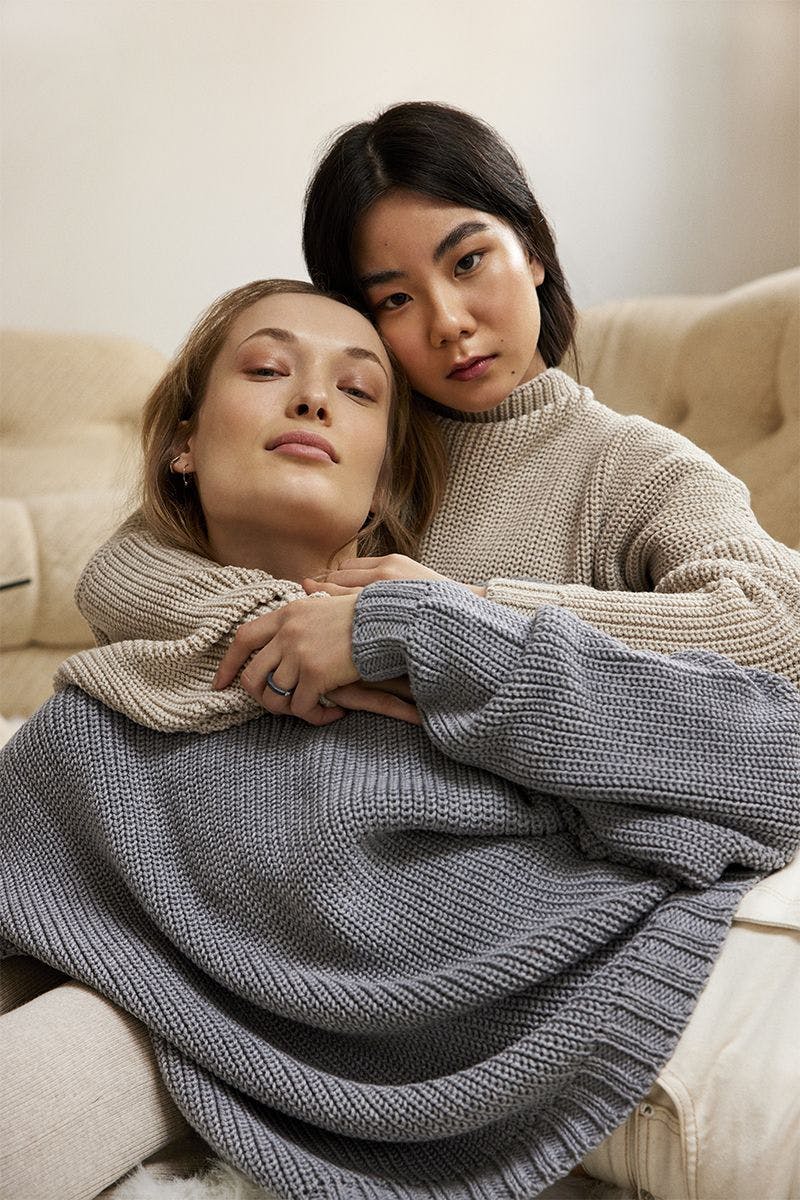 Designed in NYC, their pieces are playful and versatile
Tones
Have you ever noticed how certain colours and shades can make you look washed out or pale? That's because certain hues will suit you better than others - it's another element to consider when picking your outfit of the day. Here are the colours that'll compliment you best based on your skin's undertones:
Warm Tones - golden, yellow or olive complexion and undertones (green veins):
Go for rich and warm colours like green, red and earthy tones.
Cool Tones - bluish undertones (blue or purple veins):
Darker cooler hues like grey and black, while pastel blues, purples and pinks also work best.
Neutral Tones - if you're neither of the above, then you're probably neutral:
Choose neutral and earthy soft tones like beige and cream. While subtle blues, greens and pinks also complement.
Bombinate's tips
"For days you just don't know what to wear — opt for a tonal look. All black or white are easy go-to's that will always look chic." Saj, Copywriter
Accessories
No look is complete without the finishing touches. Accessories can really help to either make or break, elevate or deflate an outfit. Black sunglasses, baker boy hats, fine jewellery, leather tote bags, silk scarves - they're not only practical pieces that serve a purpose but can help to tie your whole look together.
Innovate classics with textures and colours, it's the perfect way to make a subtle statement or add a little interest to your look. For example suede brogues with contrast detailing or trainers with bold colours, like M Moustache's Andre Running shoes. Invest in your accessories and select premium quality pieces, so you can cherish them for years to come and even pass them on to the next generation.
Some pieces for your wardrobe:
The go-with-everything white sneakers such as these ones from Diverge
Loafers like these from Myrqvist
The perfect tortoiseshell sunglasses crafted by TBD Eyewear or go for these round sunglasses from Wires.
A smart backpack like this one from Mismo
Black or brown leather belt from Spanish experts Café Leather
This watch from William Wood Watches
A cowboy hat like this one from Shangri-La Heritage
Bombinate's tips
"Are you a brown leather or black leather person? Picking one will help streamline your wardrobe and buying process." Max, Product Manager
Discover our sustainable everyday basics edit