3 steps to picking the best white sneaker shoes
Words by Saj Azam
Five Minute Read
How do I pick a sustainable white trainer that suits my style?
White shoes or sneakers are the comfort cornerstone of any wardrobe. They're a modern-day classic – like the Godfather or avocado toast. When you don't know what to wear, the white sneaker is always there to save the day with its casual elegance and goes-with-everything attitude. Simple, easy to style and above all, a cosy retreat for the toes.
And it's no secret, white shoes are a timeless wardrobe feature with every brand offering their own interpretation of the day-night classics. And while the hunt for the perfect shoe can be tiresome, our guide will help you unearth the perfect pair without breaking a sweat. Here are three things to think about before purchasing your next pair of white shoes.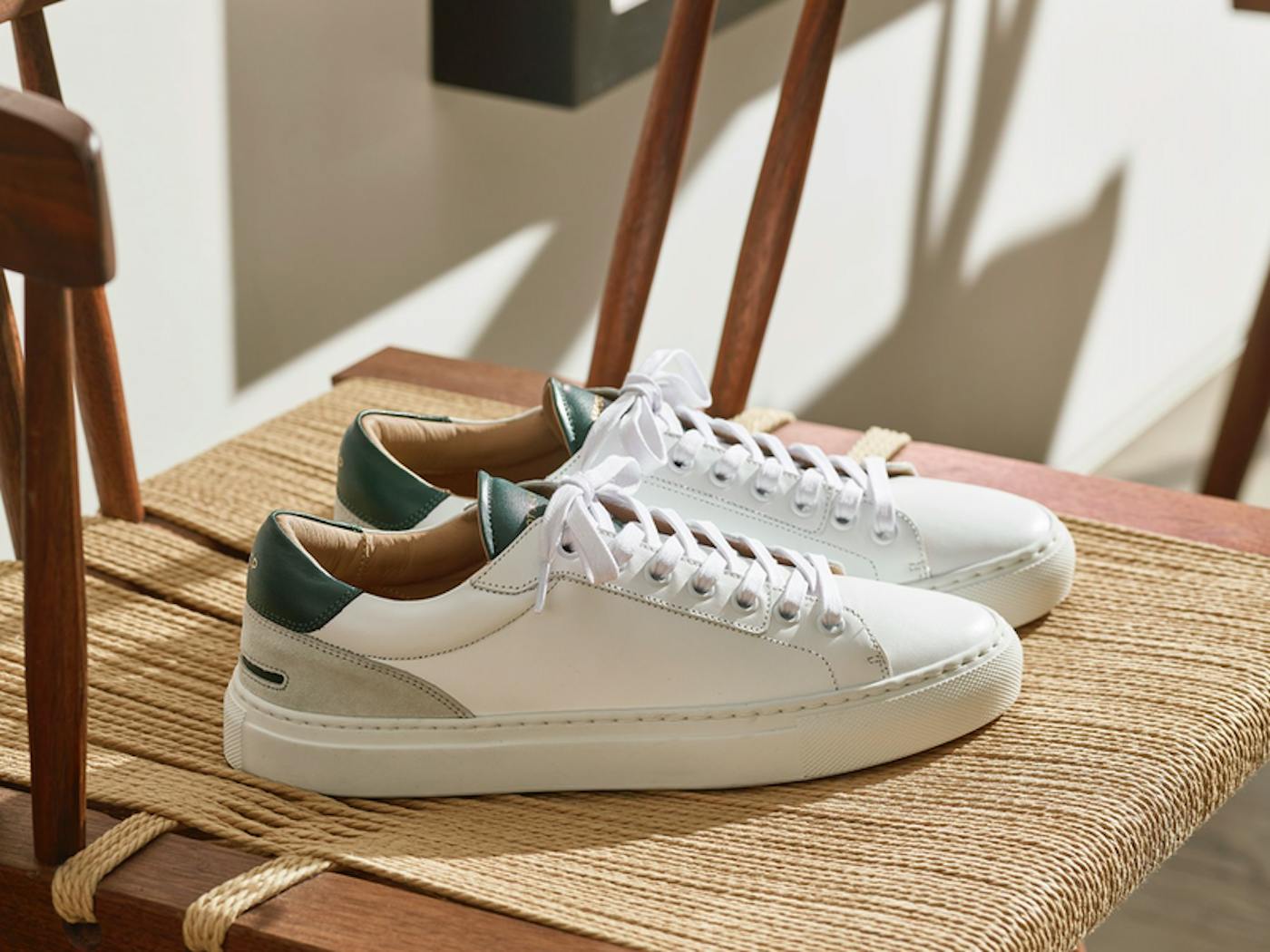 Discover your new favourite pair of

white sneakers

with a difference - think ethical production, made in Europe.
01. Style
With so many styles available it can be hard to sift through and find the right one for you. Developing an understanding of what you do and don't like, as well as how and what you'd wear your shoes with is a great way to narrow the search. These are some of the most popular styles:
Classic trainers
Flat soles, low top, laces and a rounded toe – the wardrobe classics we all know and love. This style of shoe is smart enough to wear to the office, yet casual enough for Sunday brunch. Sleek in design and minimal in aesthetic, this plain white shoe is the ultimate sneaker.
Runners
A style brought back from the 70s, these retro runners are characterised by their flexible and sometimes zig-zag soles with a combination of mesh, suede and nylon uppers. Typically low tops, these comfy running shoes give the ultimate casual look.
Accent Sneakers
Introducing a pop of colour to your shoe collection, colour accent trainers are a great way to add interest to a simple look. Colours and patterns in stripes, on the heel or on the toe, accent sneakers come in a number of combinations and materials. Think sustainable footwear brand Belledonne for ultimate craftsmanship meets trends.
02. Material
Getting the material right can make all the difference, depending on where, when and how you plan on wearing your white sneakers. If you use them as your daily go-to's you'll need something long-lasting and durable like leather. However, if you're looking for a lightweight pair to wear on your summer holidays, then opting for canvas sneakers is best to help keep you cool and comfortable.
Leather Sneakers
A versatile and long-lasting material, suede, nubuck, waxed or oiled leather is great for year-round wear and is an incredibly durable, natural and sustainable material. It's also stretchy and heat-insulating, making it especially good for cold weather.
Canvas Sneakers
Durable, breathable and water-resistant, canvas is a material that's derived from woven cotton or linen, making it the perfect lightweight option for warm days in the sun. Play with contrasts and pair them with denim trousers and a linen shirt for the perfect, off-duty look.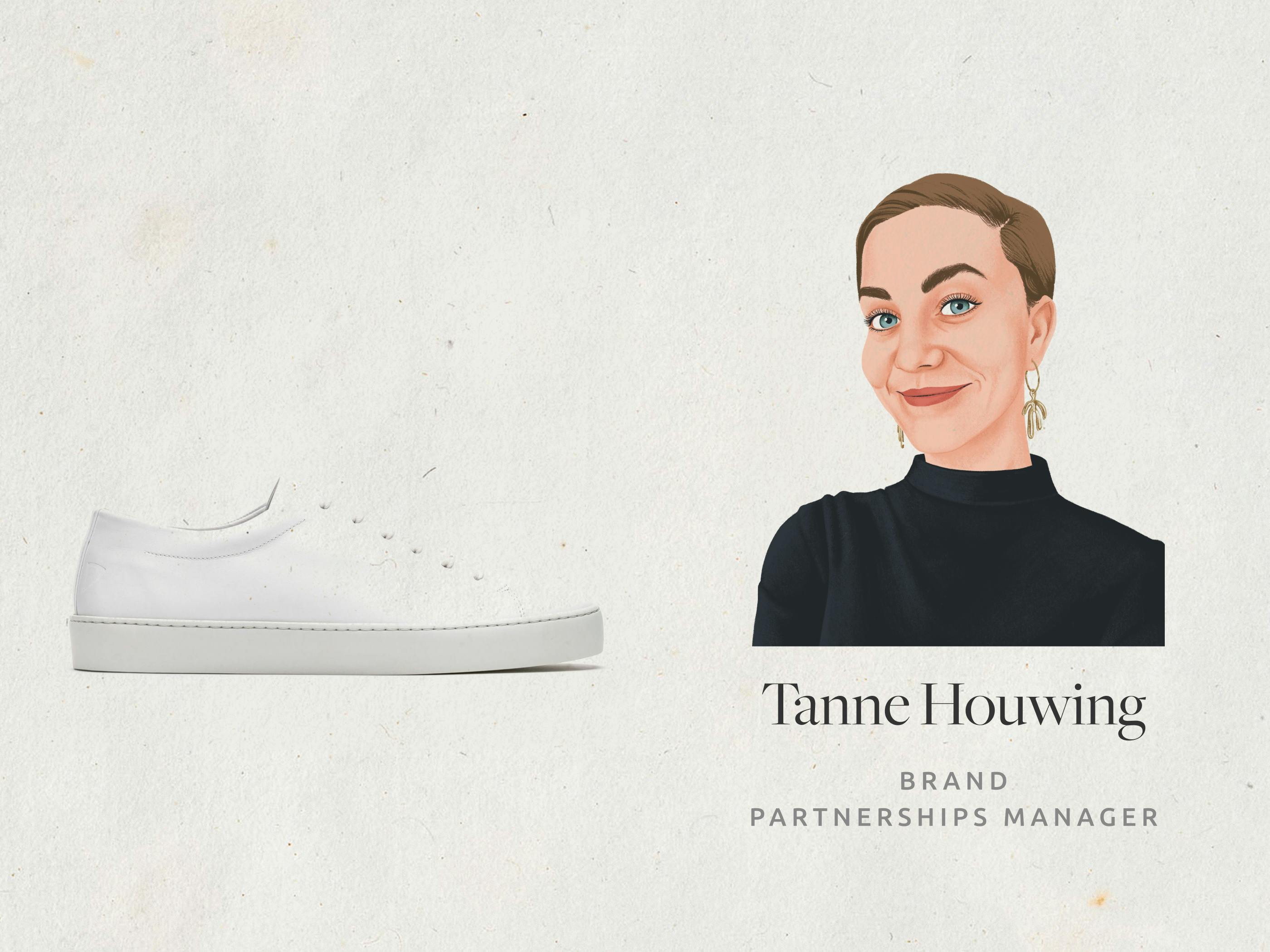 "Simplicity is the ultimate sophistication and the white

Royal sneakers

from

JAK

embody"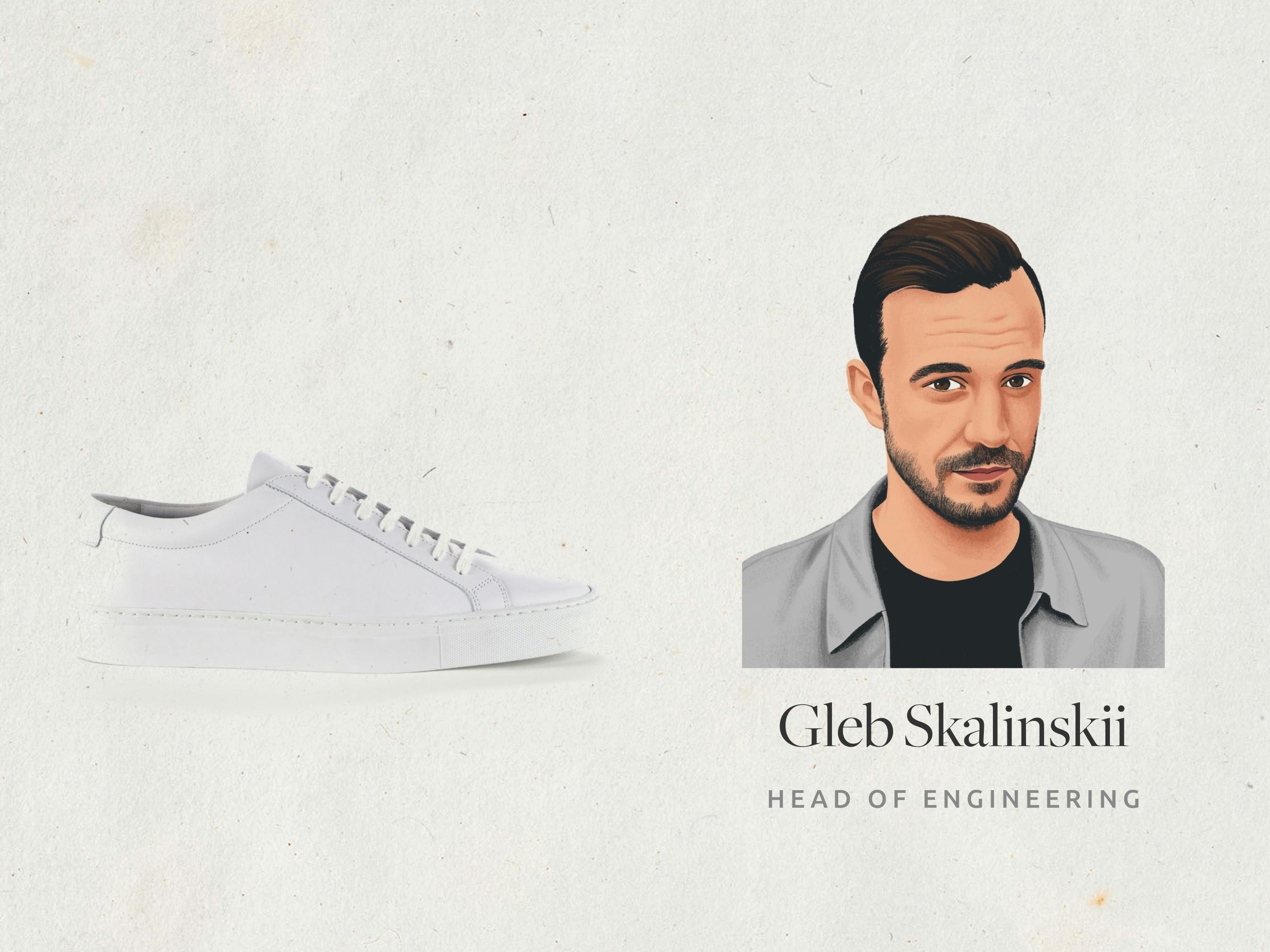 "I love the minimal and sleek style of these

Kulson

shoes and because they're made from Italian cow leather, their quality is second to none"
03. Type
The type of shoe you select will depend greatly on what you want from your footwear. Are you looking for a good all-rounder that's easy to match? Something that has an athletic and casual feel? Is support and comfort a priority?
High-Top Sneakers
Offering ankle support and greater comfort, high-top shoes and sneakers are commonly seen in sports arenas, fashioned by the likes of basketball players. This type of trainers looks great paired with ankle grazers and rolled-up trousers.
Low Top Sneakers
This is the most common type of shoe you'll see. Versatile and easy to wear, low-top come in a variety of styles and can be worn with everything and anything. While they may not offer ankle support like their sister shoe, they provide more freedom of movement and come with cushioned soles.
A good, well-made pair of white shoes will last you years of comfortable wear and easy styling, so when it comes to picking your new pair, go for European brands that craft consciously, and with care.
Discover our curated collection of white sneakers