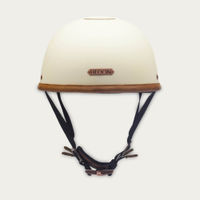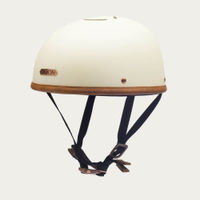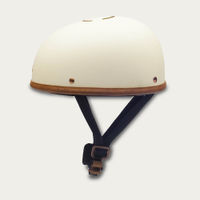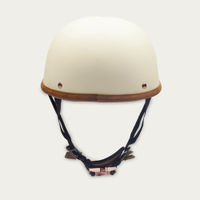 Cortex Creme
Shipping & returns 
Description
Pleasure is precious and needs protecting which is why our luxury bicycle helmet cradles your prefrontal cortex, our brains pleasure centre. Designed in London and handmade with a classic British retro style, in a full spectrum of personalities, you'll want your Cortex helmet strapped on for every ride. Crème is a personality that takes pleasure in not only knowing, but also getting what they want.
Story
Hedon's approach to life is simple: eat the cake and have it too. Derived from the word "hedonism", the London-based duo Lindsay Chong and Reginal Flint have made the relentless search for pleasure their motto. And handcrafting helmets and protective gear for the urban rider their mission.
Features
• Full carbon fiber shell • Cream painted shell with matte finish • Hed Armor lining with 360″ padding and ventilation • Honeycomb anti-bacterial washable cushion padding • Copper HEDON plate • Anodised copper coloured brass hardware • Anodised copper coloured brass quick release buckle • Brown calf leather trim and strap holder • EN1078 certified which conforms with UK and EU standards
Special Care
• For best results, please have me dry-cleaned professionally - I'm worth it!