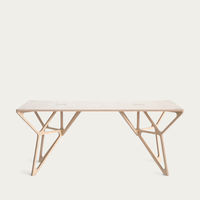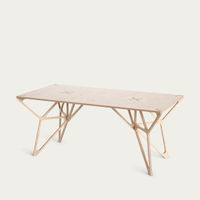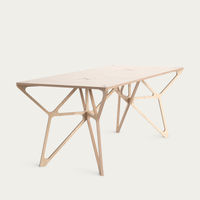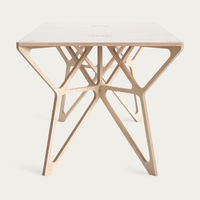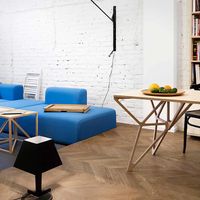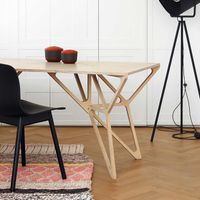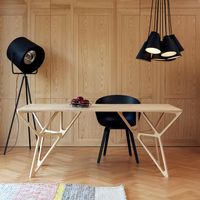 Description
Inspired by truss structures in engineering, the First Table boasts a complex, intricate design. Its light silhouette and classic wood composition allow it to blend easily into any interior. The seemingly complex construction is in fact very easy and quick to assemble.
Story
Founded in 2014 by Svetoslav Michev, Hristo Stankushev and Stefan Minkoff (founders of the architecture and design studio "dontDIY") in Sofia, Bulgaria, Almost Furniture is best known for its minimalist yet intricate homeware designs based on the beauty of natural materials.
Features
• Available in natural birch • Materials: Birch plywood, clear lacquer
Special Care
To protect the product from any flaws or blemishes, please keep it away from water or other liquids. If wetness or dirt occurs, make sure to wipe it dry and clean in good time. Use only indoors. Keep away from sharp or harmful objects.