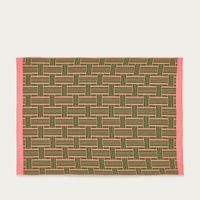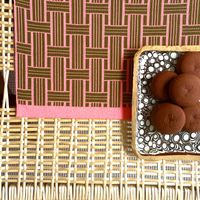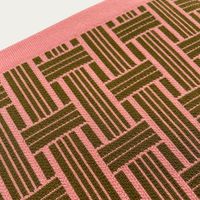 Matcha Candy Basket Placemat - Summer Shades
Order now to receive by 13 Dec - 15 Dec
Sizing
Shipping & returns 
Description
The team at Ambar undertakes extensive research into yarn types and textures, looking into their origin to ensure they build sustainable processes into every piece they craft. All of their knits are machine-made, but they use an artisanal level of detail when creating each collection and draw inspiration from traditional textile techniques such as hand weaving and embroidery – combining the best of both worlds.
Story
Founded by Natália Nicolau, Ambar's on a mission to help you turn your house into a home in style without compromising comfort. In her role as Head Designer, Natália uses her decades of experience in textile development to design her interior pieces – drawing on her background in architecture to create new designs inspired by structural shapes and forms. Driven by the desire to be conscious, each material is researched and carefully considered to ensure sustainability is built into every step of the crafting process.
Features
• Made in Britain • 70% viscose and 30% elastane • Dimensions: L33 x W48 cm
Special Care
Please hand wash me in cold water.