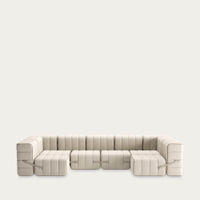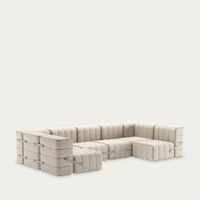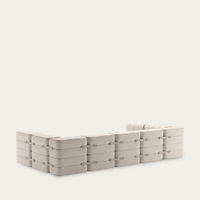 Crafted by Ambivalenz
Beige Curt Sofa System 15 Modules - Sera
AMBIVALENZ creates storage solutions designed to elevate your lifestyle. They're flexible and space-saving – leaning on innovative German design principles. The Curt Sofa System 15 Modules - Sera is part of a modular sofa system using innovative strap connections – this set has 15 pouffe modules plus straps in a wool blend. This is a made to order item and will ship in 6-8 weeks. MTO items are non refundable, please contact us with any questions.
Style: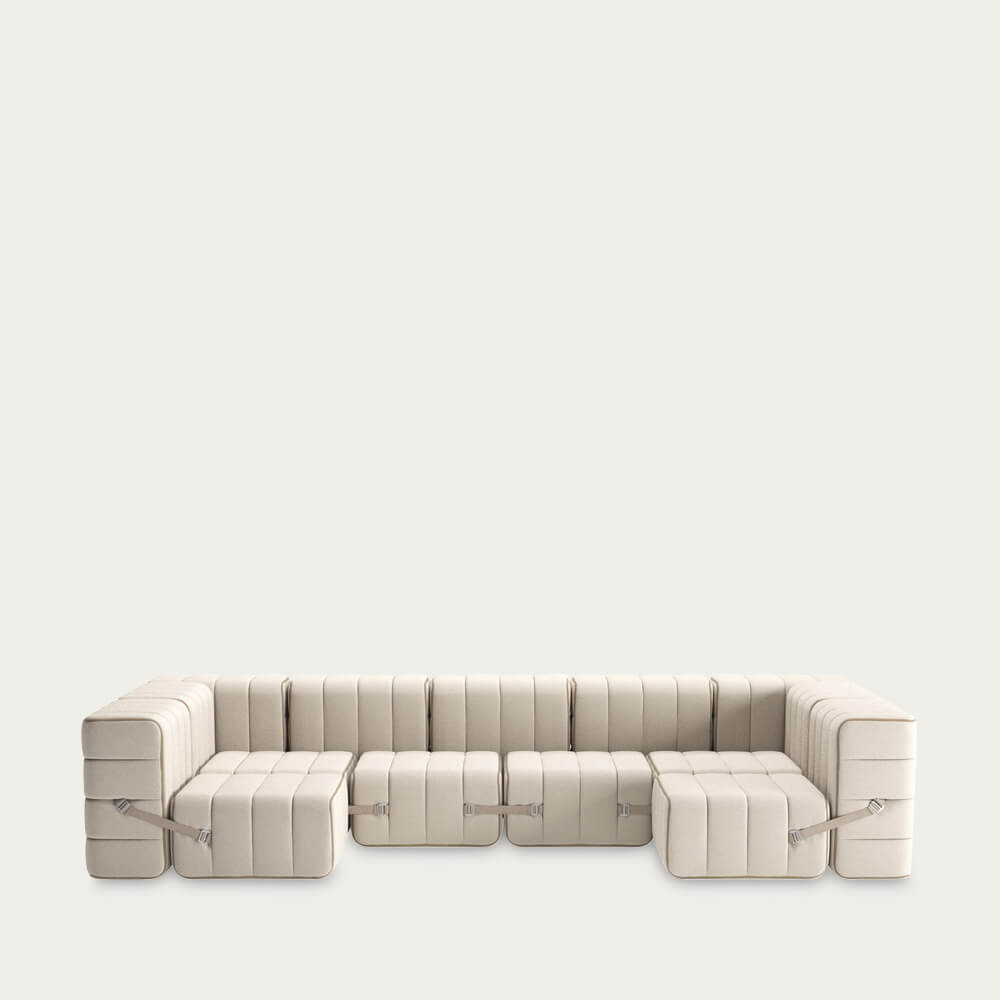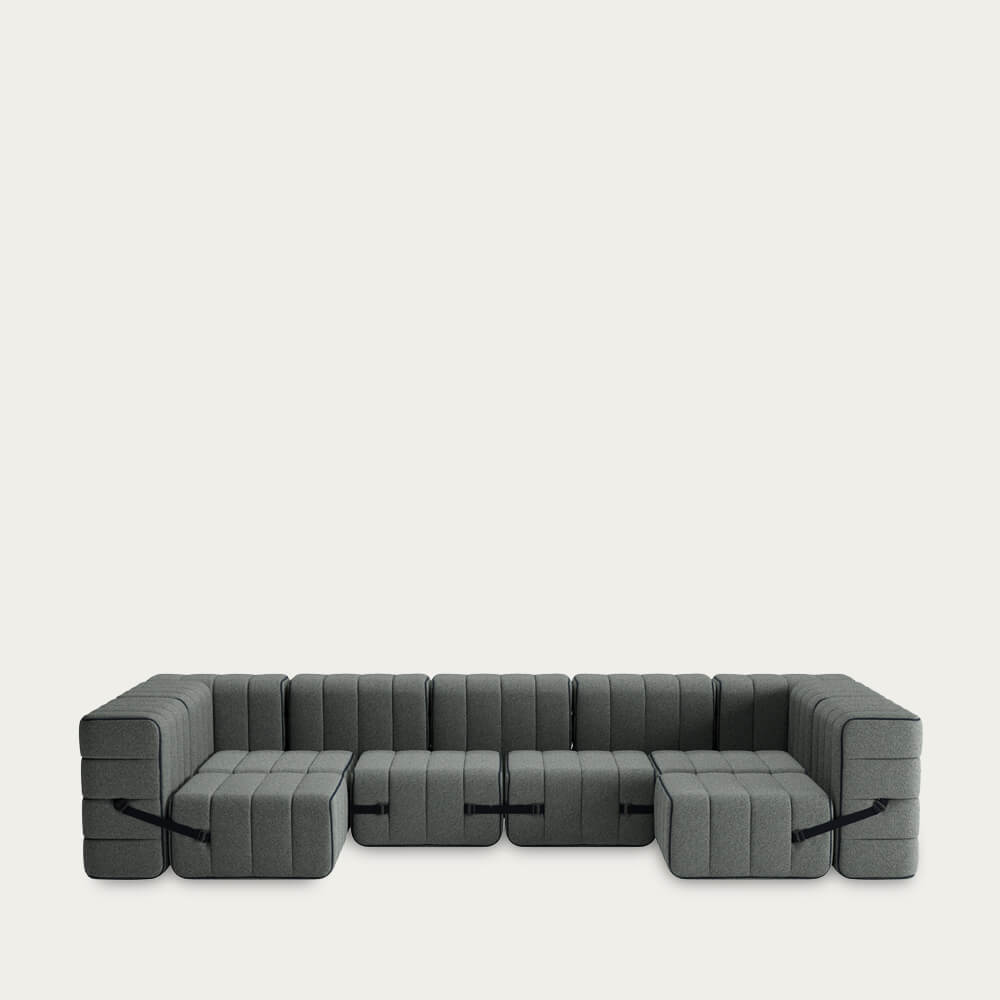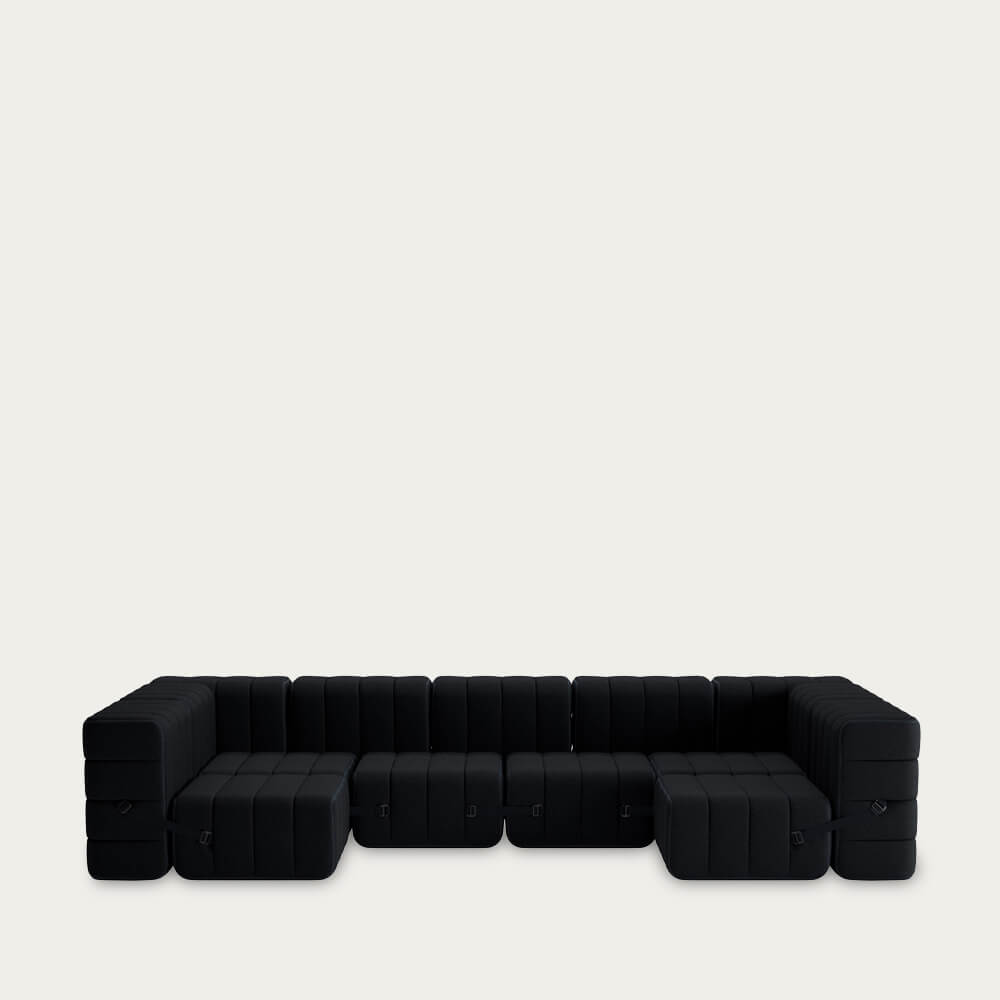 Order now to receive by 22 Jul - 5 Aug
Shipping & returns
A smaller living space shouldn't mean giving up on style – that's the problem AMBIVALENZ set out to solve when they set up their Germany-based design brand. Their flexible storage solutions are sleek, stylish and savvy. The Curt Sofa System 15 Modules - Sera is part of the Curt sofa system – a modular, customisable and innovative sofa system using pouffe bases and straps so you can style it your way. It's a comfortable and convertible way to kit out your living room or office, because each plush pouffe has clever channels that hide connection loops. The innovative polyester straps are then used to keep your creation together until you need a change of scenery, and it allows you to create the sofa of your dreams in any size, shape and arrangement you want. Flexibility at its finest – plus the covers can be split in half and connected to another shade to create a colour palette that suits your interior. This set consists of 15 pouffe base modules with straps, in a wool blend.
When it comes to design, one size doesn't fit all. And that's because in modern cities, homes aren't cookie-cutter. AMBIVALENZ is a German brand that took notice of this trend, creating storage solutions for modern living that showcase the best of German design principles: innovation and sophistication. Their creative storage solutions and interior pieces are flexible, modular and space-saving. And because they're German-made, you can count on precise craftsmanship and attention to detail, too.
• Materials: o Foam: Cold foam o Frame: Plywood o Straps: 80% polyester / 20% polypropylene • Fabric: 94% Wolle/Wool 6% PA • Hook: Aluminum • Weight: 195kg • Width: 340cm • Height: 34cm • Depth: 68cm
When dirty or dusty, please tend to your furniture using a clean, damp cloth before leaving it to dry. If any substantial moisture remains after cleaning it, please wipe the surface dry to avoid any staining.