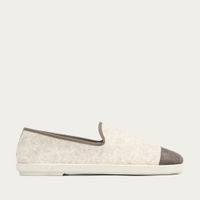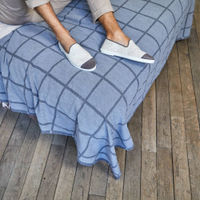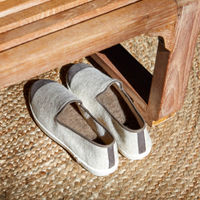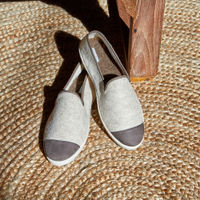 Certossino Indoor Slipper
Size guide 
Shipping & returns 
Description
Every day should be a holiday. And while that's an impractical approach, Angarde might be the brand with the solution – designing shoes that are as comforting and relaxing as a trip out of town. They're proudly European and eco-conscious, with a dedication to materials and quality. The Indoor Slipper is an at-home essential. A warm, cosy pair of men's slippers that looks just as good as any pair of outdoor shoes in your wardrobe. The inside's lined with natural wool, and the sole's latex for max impact absorption.
Story
Angarde wants to make every day like a holiday – relaxed, comfortable and feeling your best. How? By creating shoes that hero comfort over everything else, without sacrificing style. This French brand was created by two sisters, and its name lets you know that they do things differently – taken from the French word avant-garde. And their styles are fittingly European, in look and origin.
Features
• Ultra-Comfortable, • Breathable, • Eco-Designed, • Natural Wool Insole and Latex Foam, • Materials are Sourced in Europe and Assembled in Spain.
Special Care
In case of light stains or dirt, please wipe with a clean, damp cloth and allow to dry.