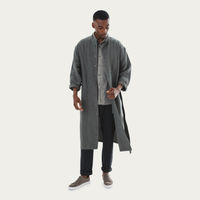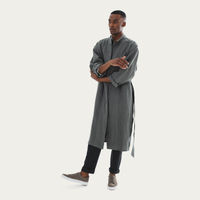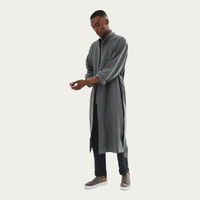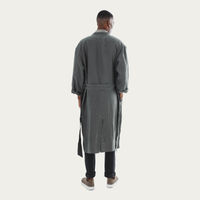 Crafted by Arkitaip
Khaki Heavy Brandolino Kimono
Adamant to take the responsible route to reach its goals, arkitaip was built from the ground up with the planet in mind. Combining timeless, minimalist design with sustainable, future-facing materials, the brand creates beautiful linen garments for men and women. I
Style: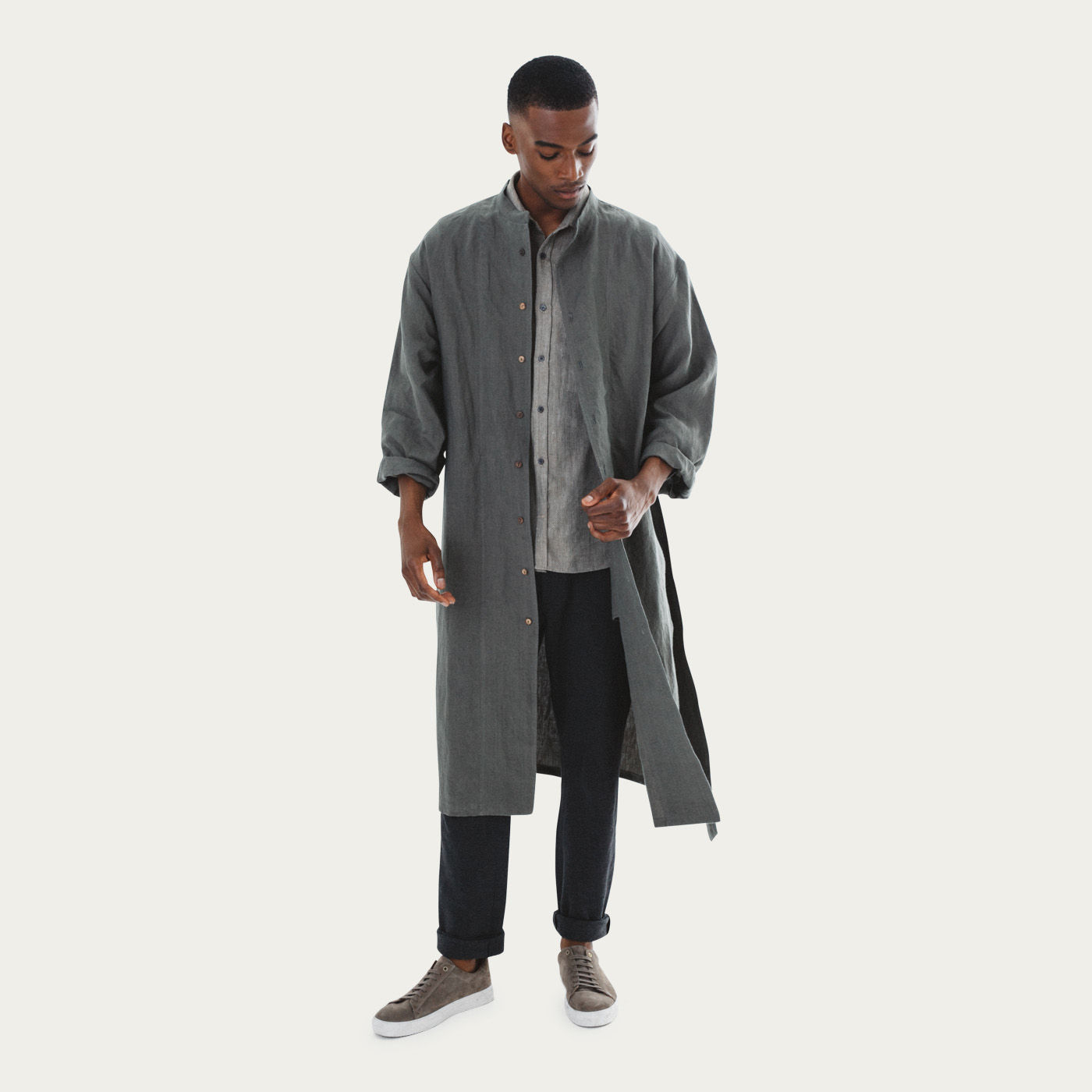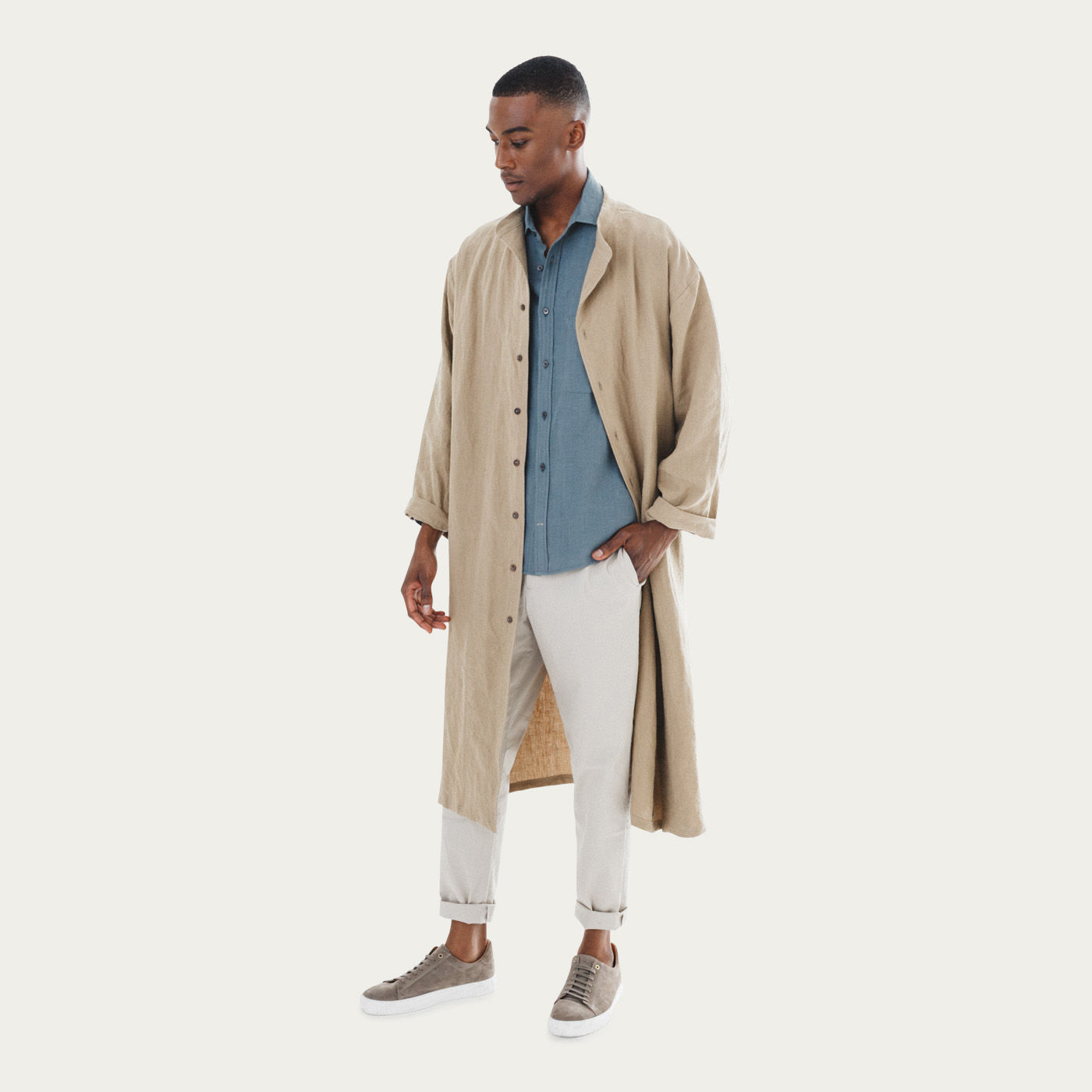 Sizing
Fits true to size, with a relaxed fit.
Shipping & returns
Cut from the finest Belgian linen, the Brandolino kimono won us over with its versatility; wear it as a comfortable yet chic robe at home, or as a statement piece over your favourite jeans and shirt. Featuring a belt and a front button-up fastening made of bio-degradable coconut buttons, the Brandolino can be worn open or closed. Its minimal details include a Mao collar, two deep side pockets and a deep back vent allowing for maximum comfort.
Born from the precious mother-daughter bond between Austrian duo Michi and Lea Weiser, arkitaip is a combination of passion, skill and family heritage. Fuelled by an appreciation for her mother's skills with handcrafted goods and her family's wardrobe keepsakes, journalism graduate Lea imagined a brand that offered beautiful, wholesome garments crafted with attention to detail - and the environment. Future-facing yet endearingly traditional, arkitaip seamlessly combines a mother's skill with her daughter's ambition.
• 100% pure organic linen • Belt and front button-up closure • Bio-degradable coconut buttons • Mao collar • Two deep side pockets • Deep back vent • Mandarin collar • Temperature-regulating qualities, keeping you warm on colder days and cool during the summer
Please wash me at 30 degrees Celsius maximum with a gentle detergent to best preserve my colour and fit, and hang / lay me to dry.