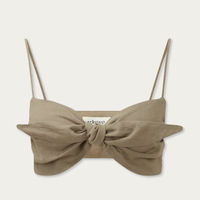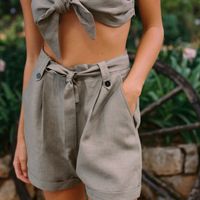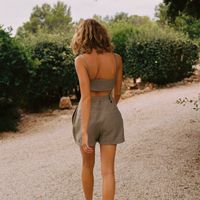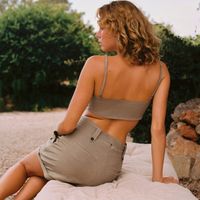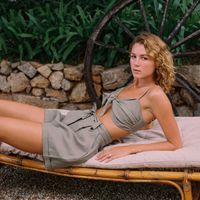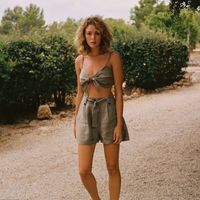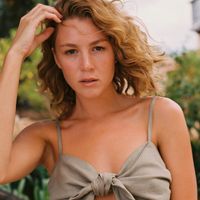 Taupe The Xavi Linen Bandeau Top
Sizing
Shipping & returns 
Description
Crafted in Portugal and cut from eco-conscious 100% MASTERS OF LINEN®-certified linen, arkitaip's pieces are made with the intention in mind to be passed on from generation to generation. Cut from 100% sustainable linen, the Xavi Linen Bandeau Top is designed with a wrapping bandeau silhouette that suits all shapes. This wrap crop top features an adjustable tie closure as well as adjustable spaghetti halters and was crafted in Portugal.
Story
Born from the precious mother-daughter bond between Austrian duo Michi and Lea Wieser, arkitaip is a combination of passion, skill and family heritage. Fuelled by an appreciation for her mother's skills with handcrafted goods and her family's wardrobe keepsakes, journalism graduate Lea imagined a brand that offered beautiful, wholesome garments crafted with attention to detail - and the environment. Future-facing yet endearingly traditional, arkitaip seamlessly combines a mother's skill with her daughter's ambition.
Features
• Designed in London and responsibly crafted in Portugal • 100% Belgian MASTERS OF LINEN®-certified linen • Features an adjustable tie front closure and adjustable spaghetti halters • Non-see through
Special Care
To best preserve my quality and fit, please wash me at low temperatures 30 °C and on a gentle wash cycle (400-600 RPM). Use a mild detergent and lay me flat to dry - please do not tumble dry me. Iron me on a high heat-setting.