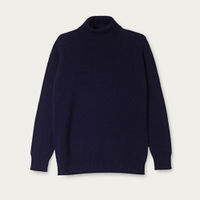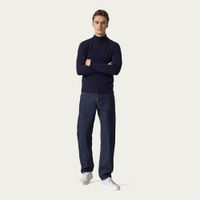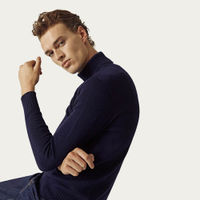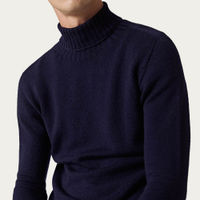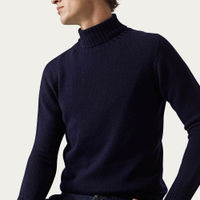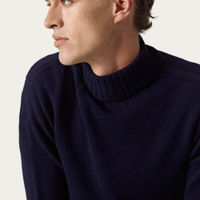 Crafted by Artknit
Blue Navy The Wool Turtleneck Sweater
Calling all rule breakers: ARTKNIT's a brand that's proudly different, making luxury affordable, and only using the finest Italian makers to craft their sustainably produced pieces. Their collections are designed for modern lifestyles. The Wool Turtleneck Sweater is a relaxed-fit turtleneck sweater in extra fine Merino wool.
Style: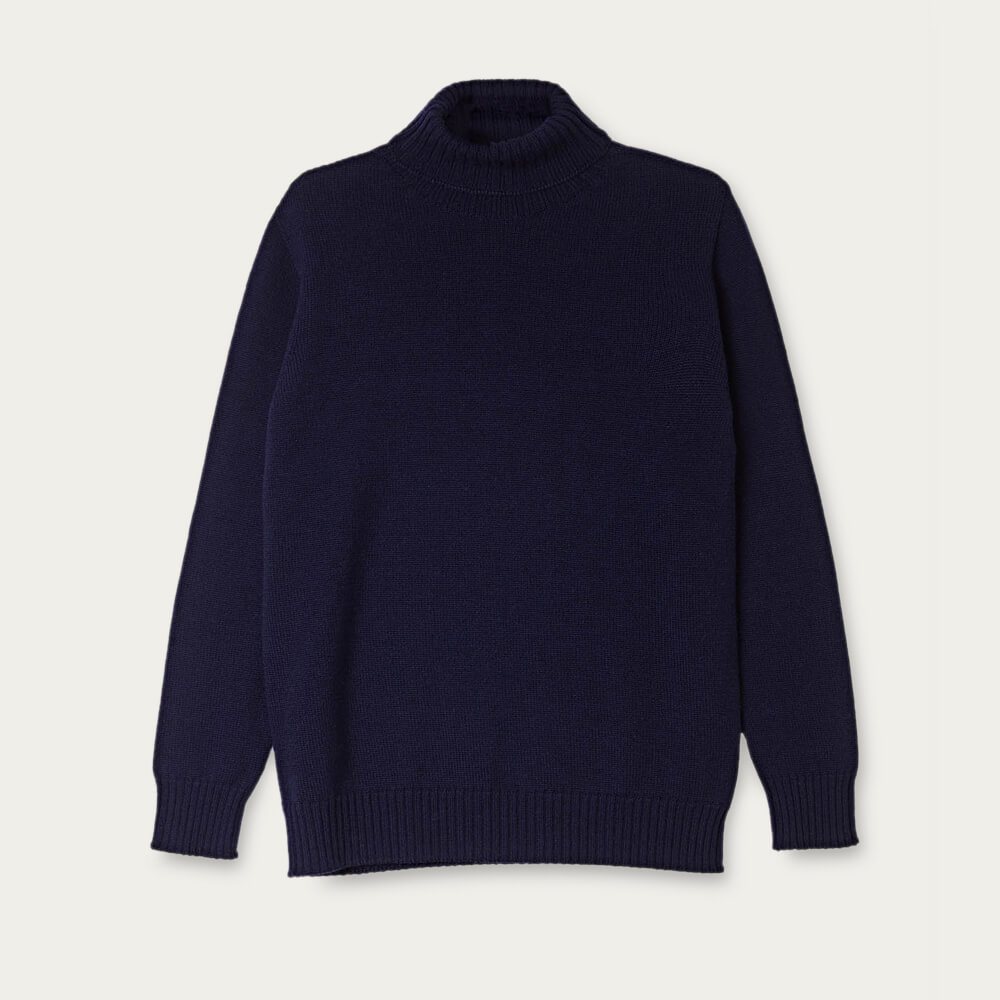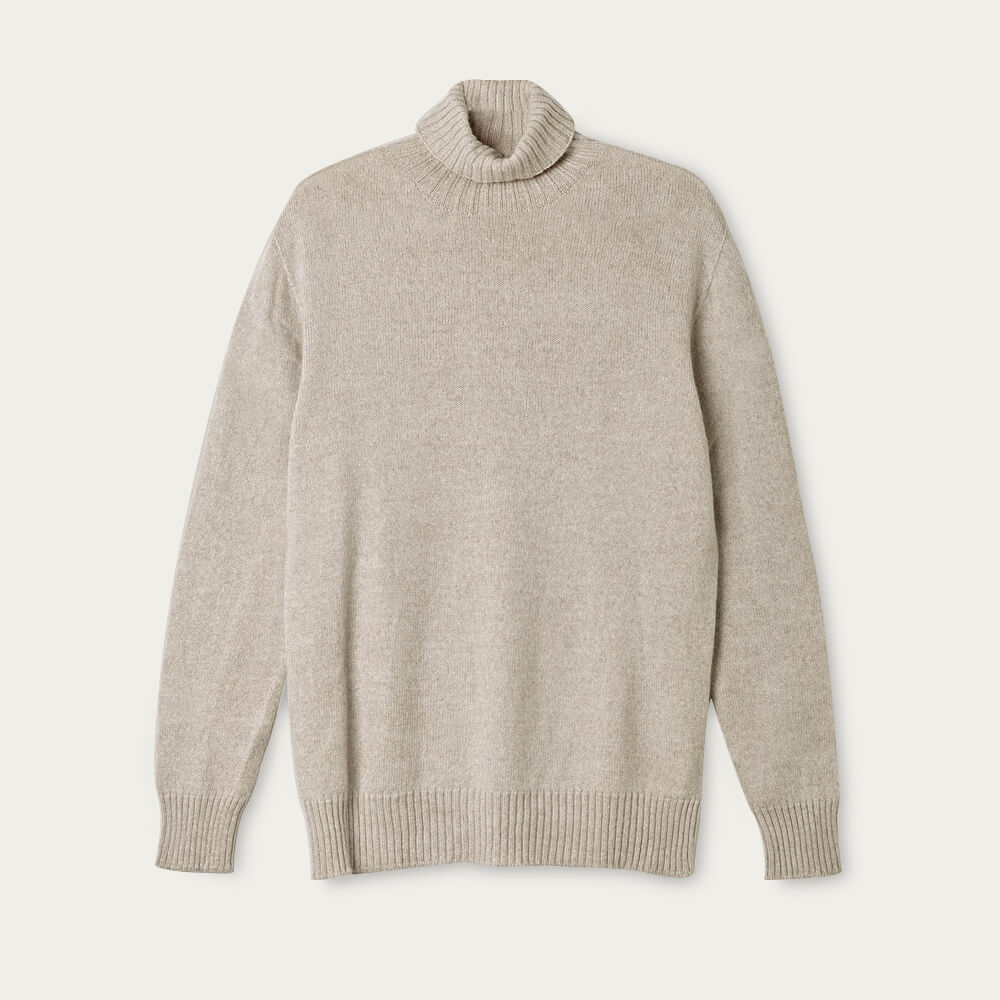 Sizing
Relaxed-Fit Model: He is 1,87 m tall (6,13 ft) wearing L
Size guide 
Shipping & returns
ARTKNIT takes a modern approach to designing for modern men. Their pieces are entirely Italian – from design to creation – entirely zero waste, and make luxury entirely affordable. It's time to do things differently. The Wool Turtleneck Sweater is a relaxed-fit turtleneck sweater in extra fine Merino wool. It's knit carefully by Domenico in a small workshop, and is a great cosy addition to your winter wardrobe.
ARTKNIT's a rebel with a cause: producing luxury fashion at an affordable price. Founded by three fashion lovers in 2018, it's a proudly Italian brand – they only use the best artisan Italian makers, along with the finest fabrics. That means the same quality you'd get from a high end brand, but at a price that's more favourable, thanks to their entirely digital approach to distribution. Their pieces are contemporary and cool, in neutral shades that make them wearable essentials. And with their modern approach to design, they're crafted to fit your lifestyle – for years to come.
• Material: Extra Fine Merino Wool, • Hand-Made by Domenico in a Small Artisan Workshop
• We recommend washing by hand to best preserve its quality. • Use warm water and mix it with some mild liquid soap. • Submerge the garment in the water and let it soak for about 5 minutes. • Carefully rinse the garment in warm water. • When you're done with rinsing, squeeze as much water as you can from the garment. Remember not to twist or wring the garment. • Wrap the garment in a towel. Gently squeeze or wring the towel. Unwrap, lay it flat on a new towel and let it air dry in a cool place.