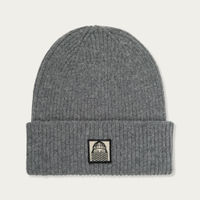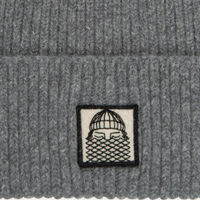 Gray Patch Beanie
Shipping & returns 
Description
Don't worry, be happy. Because Basque Coast brand Bask in the Sun uses sustainable, ethical and chemical-free fabrics to produce their sun-inspired casualwear. The Patch Beanie is a casual wide cuff beanie in 100% wool. The cuff patch is subtle, giving it a smarter look that pairs as well with a wool coat as it does a denim jacket.
Story
Bask in the Sun's a brand for the dreamers – inspired by their origin on the Basque Coast, there's a laid-back charm to each of their pieces. And this sunny outlook carries over into their production, too – they use natural, sustainable materials and keep their approach as traditional as possible. Enjoy quality, without a worry.
Features
• Wide-Cuffed Beanie, • Outer Label Designed by Daniela Garreton, • Composition: 100% Extra Fine Wool
Special Care
Wash at 30 ° C. Drying in the open air. Can be ironed.