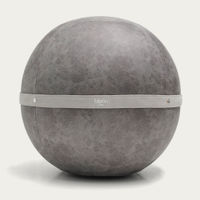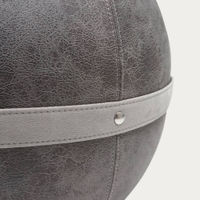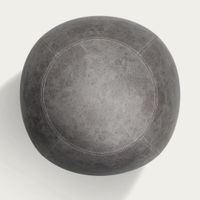 Grey Bloon Leather Like
Shipping & returns 
Description
Inspired by the original collection, the Bloon Leather Like have been designed to bring a touch of aestheticism to your home. Testing this now yohoo. Its seat, lower and wider than the Original model, makes it the perfect booster seat for your living room and your meeting spaces!
Story
Bloon stands out to us at Bombinate for the passion they have clearly poured into one product. Their ergonomic Bloon seat is completely different to anything we have ever seen, and we think this is a brand that deserves to have their erognomic seat recognised at a far greater level.
Features
• Handmade in Portugal • Weighted base anti roll (really weighted, we guarantee it!) • Carry handle • Permanent access to the valve to adjust the hardness of the seat • French design by DE LUSSAC • Comes with a pump • Diameter Ø 50-55 cm (2 kg)
Special Care
• When dirty or dusty, please tend to clean using a clean, damp cloth before leaving it to dry. If any substantial moisture remains after cleaning it, please wipe the surface dry to avoid any staining.