Leon Flam
What we think
Discovering Leon Flam felt like delving back into a History class - behind its name, the brand commemorates the struggles and accomplishments of the great pioneers of the French Aéropostale. Leon Flam once catered for the well-travelled, adventurous men of its time, and it caters for those same men today. Are you ready to be one of them?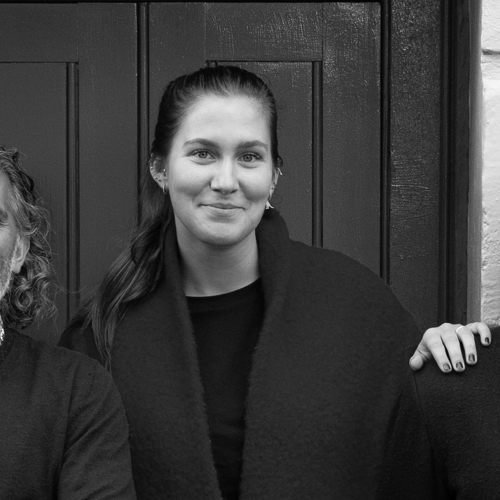 Head of Content
Nina
A TALE WORTH TELLING
Their story
In the 1920s, Léon Flam was a staple in every pilot's wardrobe. To comply with the limited space available on their aircrafts these men had to be practical, making the Léon Flam bag the ultimate voyage essential. Functional and travel-savvy, each piece was designed to achieve acute practicality. Forged by Léon Flam himself, the eponymous travel accessories were hand crafted in his inaugural Parisian workshop that opened in 1924. Today, the brand has re-launched and acquired its very own French countryside workshop. Here, old and new meet; modern techniques are infused with the traditional craftsmanship of the 1920s to form tireless, resistant pieces of exceptional quality.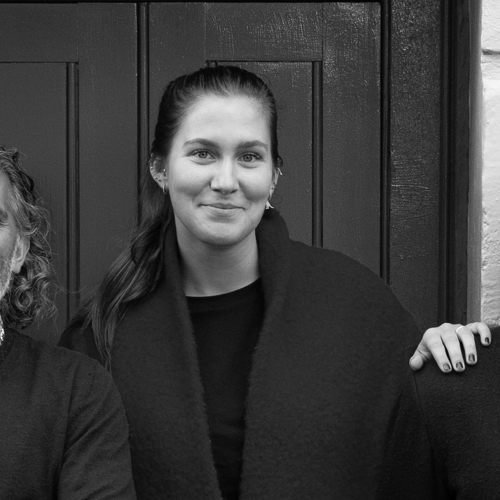 Head of Content
Nina
QUALITY IN THE MAKING
The process
For the modern traveller, Léon Flam's gear makes a brilliant companion. The canvas bags still stow away perfectly into airplane cabins, and offer pockets and compartments made to hold iPads, laptops and more. Leon Flam's sense of unweathering quality and visual identity is owed to a few ingenious choices in the manufacturing process: to ensure that its leather products age beautifully, vegetal tanning is used, a move that also lowers the brand's environmental impact. Caramelizing in colour over time, each individual product obtains a unique patina. Soft, durable Italian leather is combined with resilient Normand canvas to create a collection of bags and accessories that stand the test of time. Where will you take yours?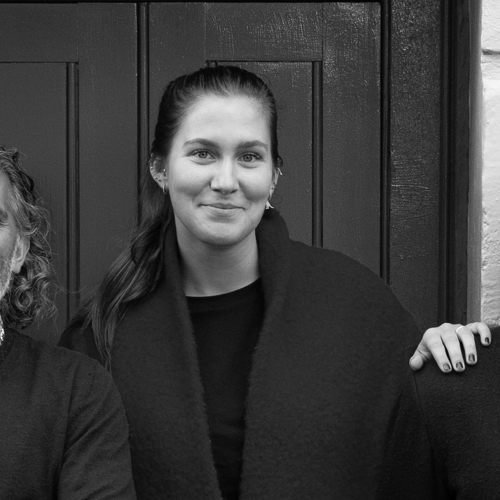 Head of Content
Nina
Collections

New In

Best Sellers

Smarten Up

The Summer Sale

Singing In The Rain

Best of Casa Bombinate

August Design Picks

Suede Collection

Luxe Revival

New Nordic

Indian Summer Wardrobe

Desert Sand

Top 20 Sneakers

Casa Bombinate Best Sellers

Carry-on Collection

Accessories

Backpacks

Bags and Cases

Gloves

Belts

Braces

Tech Accessories

Hats

Key Chain

Jewellery

Optical Glasses

Scarves

Sunglasses

Ties

Wallets and Cards

Wash Bags

Watch Straps

Watches

Weekend Luggage

Clothing

Coats and Jackets

Loungewear

Shirts

Shorts

Socks

Sweaters

Swimwear

Trousers

T-Shirts

Underwear

Footwear

Boots

Formal

Loafers and Moccasins

Sneakers

Furniture

Ceiling Lighting

Lighting

Rugs

Seating

Shelving

Sofas

Storage

Tables

Home

Art and Prints

Books

Clocks

Cushions

Decor

Kitchen

Mirrors

Outdoor

Throws

Towels

Lifestyle

Adventure and Sports

Audio

Grooming

Brands

+351

Aëdle

Alec I-K

Allen St

Almost Furniture

Ambivalenz

A.N.Other

Apnée

Arkitaip

Ashley Watson

Atelier Belge

Atelier CPH

Ateliers Auguste

Atypical

Aurelien

Awling

Ayle

Barisieur

Bask in the Sun

Benibeca

Bennett Winch

Bertelles

Billy Tannery

Bloon Paris

Bluemint

Bombinate Book Club

Bravur

Bunks

By Garmi

Café Leather

Cap d'Arsène

Casa Bombinate

Casa Nu Mar

Castart

Closca

Coast Society

Curated World

Dalgado

Delikatessen

Diplomatic

Dreizehngrad

Duke and Dexter

Edmmond

Enrico Zanolla

Escuyer

Far Afield

Fifteen Fifteen

Frama

Gejst

Gie El

Gobo Lights

Hamilton and Hare

Hancock

Haoshi

Hedon

HEM

Hemingsworth

Herbarium

Hestrap

Höfats

Jaanus Orgusaar

Jak

Juch

King & Tuckfield

Kirk Originals

Knot Collective

La Paz

La Portegna

Le amonie

Le Bonnet

Legends

L'Estrange London

Lundi

Malle

Marin and Marine

Meta Designs

Mirror in the Sky

Mismo

Monc

Monterey Shoes

Montlimart

Morville

Nanga Mai

Native North

Niccolò P.

Nimu

Nordahl Konings

Nordic Tales

North 89

Oliver Cabell

Oscar Deen

Pær

Paladrin

Panareha

Peninsula

Percival

Peregrine

Personal Effects

Pete Sorensen

Pikaplant

Poente

Private White VC

Rear View Prints

Riley Studio

Ripa Ripa

Risdon & Risdon

Riz Boardshorts

Rug Solid

Savernake Knives

Scarosso

Schneid

Serà Fine Silk

Shangri-La Heritage

Shibumi

Simini Skis

Slowdown Studio

Sternzeit

STOW

Studio Hausen

Swedish Ninja

The Bespoke Dudes Eyewear

The Editions

The Skateroom

The Workers Club

Thomas Clipper

Thorndale

Tiipoi

Tivoli Audio

Tu Las

Undercover

Uniform Standard

Unseen Footwear

Vanook

Verk

Vij5

Vitamin Living

WAHTS

Walkers Appeal

Wax London

Welter Shelter

Woodendot