The Bespoke Dudes Eyewear
What we think
The Bespoke Dudes Eyewear caught our eye through Fabio Attanasio's eponymous Instagram presence; we knew that a man so committed to menswear would make a fine partner, and we were not disappointed. What we really appreciate – and this remains the cornerstone of our philosophy – is his consistent support of the small craftsman. No fuss about labels, or penchant for flashy logos – Fabbio does elegance the old fashioned way.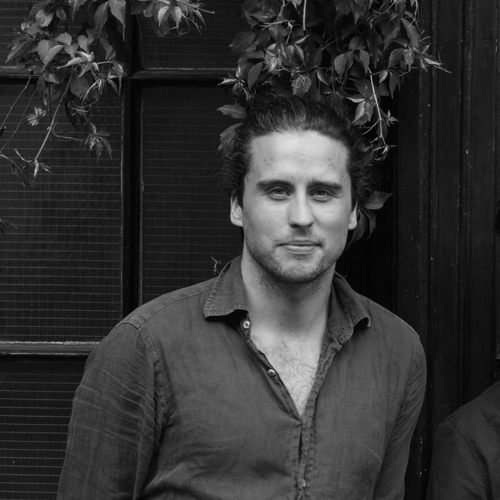 Cofounder of Bombinate
Mana
A TALE WORTH TELLING
Their story
Fabio Attanasio's reputation in the Milanese sartorial scene precedes him. As a fervent admirer and executor of Neapolitan tailoring, his classic outfits convey a sense of understated refinement. His popular online menswear blog, The Bespoke Dudes, is a manifestation of everything we hold dear at Bombinate – a focus on quality craftsmanship and stepping out of the mould of mainstream dress. It should come as no surprise, then, that Fabio's latest venture, The Bespoke Dudes Eyewear, is a perfect culmination of the values he believes in. Handmade in Italy, TBD's offerings hark back to a time where painstaking craft was front-and-centre in the world of luxury.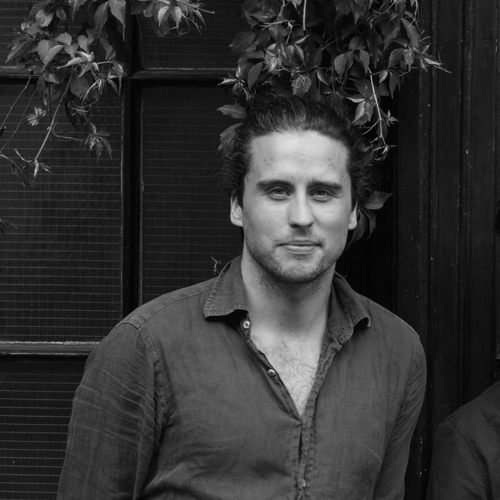 Cofounder of Bombinate
Mana
QUALITY IN THE MAKING
The process
The contrast between TBDE's outstanding attention to detail and accessible pricing is one of a kind, and endearingly so. Each pair of sunglasses, created by Mazzucchelli Vaere, a heritage-led manufacturer, is a unique, handcrafted work of art. Frames are stamped out of a sheet of acetate or fashioned from metal, creating a rough shape, and then filed down to create the precise design. This is where most of the handwork lies: paring down the plastic, creating fluid transitions between the various parts, and then polishing the end result. Inspired by a legacy of Neapolitan tailoring tradition, TBDE celebrates classic designs with modern twists, and the effort that goes into producing them.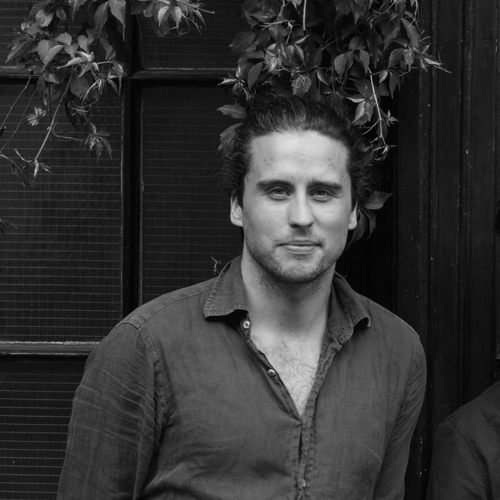 Cofounder of Bombinate
Mana
Collections

New In

Best Sellers

The Summer Sale

Top 20 Sneakers

Suede Sneakers

Linen Shirts

Casa Bombinate Best Sellers

Carry-on Collection

Earth Tones

Scandi design

The Summer Collection

Top 20 Overshirts

Spanish Weekend Getaway

The Blue Collection

The Beige Collection

Accessories

Backpacks

Bags and Cases

Gloves

Belts

Braces

Tech Accessories

Hats

Key Chain

Jewellery

Optical Glasses

Scarves

Sunglasses

Ties

Wallets and Cards

Wash Bags

Watch Straps

Watches

Weekend Luggage

Clothing

Coats and Jackets

Loungewear

Shirts

Shorts

Socks

Sweaters

Swimwear

Trousers

T-Shirts

Underwear

Footwear

Boots

Formal

Loafers and Moccasins

Sneakers

Furniture

Ceiling Lighting

Lighting

Rugs

Seating

Shelving

Sofas

Storage

Tables

Home

Art and Prints

Books

Clocks

Cushions

Decor

Kitchen

Mirrors

Outdoor

Throws

Towels

Lifestyle

Adventure and Sports

Audio

Grooming

Brands

+351

Aëdle

Alec I-K

Allen St

Almost Furniture

Ambivalenz

A.N.Other

Apnée

Arkitaip

Ashley Watson

Atelier CPH

Ateliers Auguste

Atypical

Aurelien

Awling

Ayle

Barisieur

Bask in the Sun

Bennett Winch

Bertelles

Billy Tannery

Bloon Paris

Bluemint

Bombinate Book Club

Bravur

Bunks

By Garmi

Café Leather

Cap d'Arsène

Casa Bombinate

Casa Nu Mar

Castart

Closca

Coast Society

Curated World

Dalgado

Delikatessen

Diplomatic

Dreizehngrad

Duke and Dexter

Edmmond

Enrico Zanolla

Escuyer

Far Afield

Fifteen Fifteen

Frama

Gejst

Gobo Lights

Hamilton and Hare

Hancock

Haoshi

Hedon

HEM

Hemingsworth

Herbarium

Hestrap

Höfats

Jaanus Orgusaar

Jak

Juch

King & Tuckfield

Kirk Originals

Knot Collective

La Paz

La Portegna

Le amonie

Le Bonnet

Legends

L'Estrange London

Malle

Marin and Marine

Meta Designs

Mirror in the Sky

Mismo

Monc

Monterey Shoes

Montlimart

Morville

Nanga Mai

Native North

Niccolò P.

Nimu

Nordahl Konings

Nordic Tales

North 89

Oliver Cabell

Oscar Deen

Pær

Paladrin

Peninsula

Peregrine

Personal Effects

Pete Sorensen

Pikaplant

Poente

Private White VC

Rear View Prints

Riley Studio

Ripa Ripa

Risdon & Risdon

Riz Boardshorts

Rug Solid

Savernake Knives

Scarosso

Schneid

Serafine Silk

Shangri-La Heritage

Shibumi

Simini Skis

Slowdown Studio

Sternzeit

Studio Hausen

Swedish Ninja

The Bespoke Dudes Eyewear

The Editions

The Skateroom

The Workers Club

Thomas Clipper

Thorndale

Tiipoi

Tivoli Audio

Undercover

Uniform Standard

Unseen Footwear

Vanook

Verk

Vij5

Vitamin Living

WAHTS

Walkers Appeal

Wax London

Woodendot