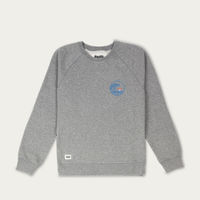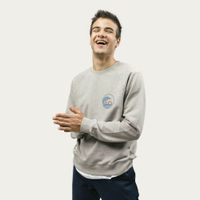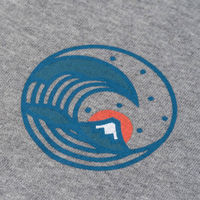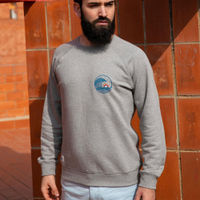 Grey Japanese Wave Sweatshirt
Size guide 
Shipping & returns 
Description
Every Brava Fabrics piece has a story to tell – from its inspiration to its vision for a sustainable, fair future. They produce everything in harmony with the environment – using the best materials – and the result is fun wardrobe staples that'll outlast seasons. The Japanese Wave Sweatshirt is a cosy character piece – handcrafted from 100% cotton in Barcelona. It's got a relaxed look with a crew neck, and has a fun Japanese wave print to add edge. Style this sweatshirt with jeans on colder days for a cool look.
Story
Brava Fabrics is a conscious brand for self-aware men. And we're not just talking about their eco-friendly sourcing and production processes. They're always in-tune with their environment – taking inspiration from everything from movies to places they've visited. It's what means their designs aren't just limited to one style. And it's the reason their fairly produced, high quality pieces outlast trends and seasons. They actively contribute to a more sustainable future, and their patterned, fun staples are made to last.
Special Care
Do not tumble dry. Iron on a medium heat (max. 150°C) and wash on a low temperature (up to 30°C).