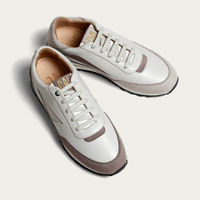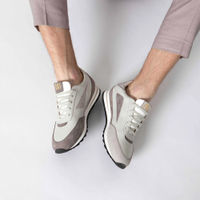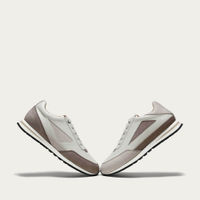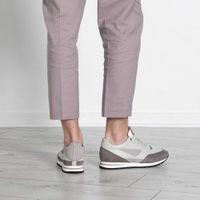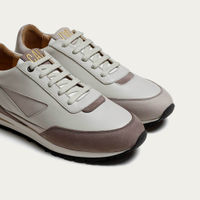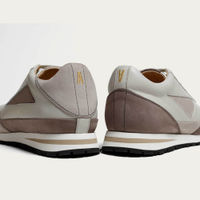 Grey Concrete B&C - Italian Leather Shoes
Size guide 
Shipping & returns 
Description
Caval wants you to dare to be different, creating sneakers that stand out from the crowd thanks to their handmade construction and cool colourways. Each pair's crafted in Portugal, from the best materials around. The B&C - Italian Leather Shoes are a pair of sleek, colourful sneakers in Italian leather. Geometric blocks of colour set each shoe apart, with the left having a slightly different look than the right. Their microfibre lining makes them comfortable and breathable for all-day wear. Use them to add emphasis to a more simple outfit.
Story
They say fine leather is like fine wine – soft, and better over time. And like fine wine, luxury leather sneaker brand Caval require a discerning palette: each pair consists of two mismatched but complementary shoes, designed for the daringly dapper.
Features
• Handmade in Guimarães, Portugal, • Leather, Lombardy Origin, Italy, • Microfiber Lining - Natural Rubber and Micro, • Sole - Logo & Back Logos Embroidered in Gold, • Thread - Careful Finishing, Turned Upside Down Joint & Straight, • Edge - The Pair Comes with A Midnight Blue Cotton Pouch with Gold
Special Care
• In case of light stains or dirt, wipe with a clean, damp cloth and allow to dry. For more robust stains on suede leather, please use a suede brush. • Keep away from water to best preserve longevity and appearance. In the case of dirt or stains, wipe with a damp, clean cloth. For suede leather, use a suede brush to loosen any dirt.