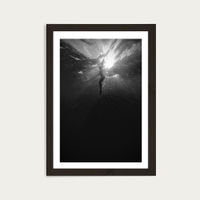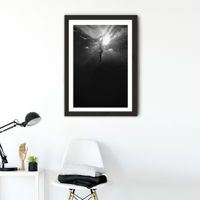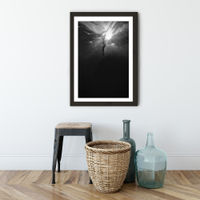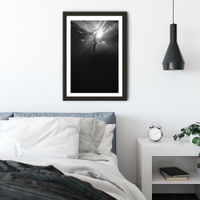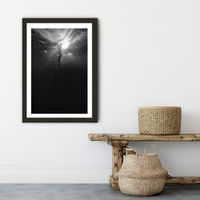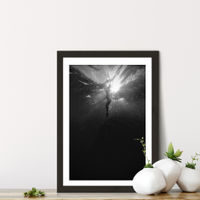 Crafted by Chris Abatzis
Diving Deep Art Print Black Frame
Chris Abatzis' self-proclaimed weaknesses are tattoos, techno and travel – and this same vibrant energy can be felt in his understated photography. He plays with composition and perspective to evoke a mood from every subject – and Diving Deep is no exception.
Style: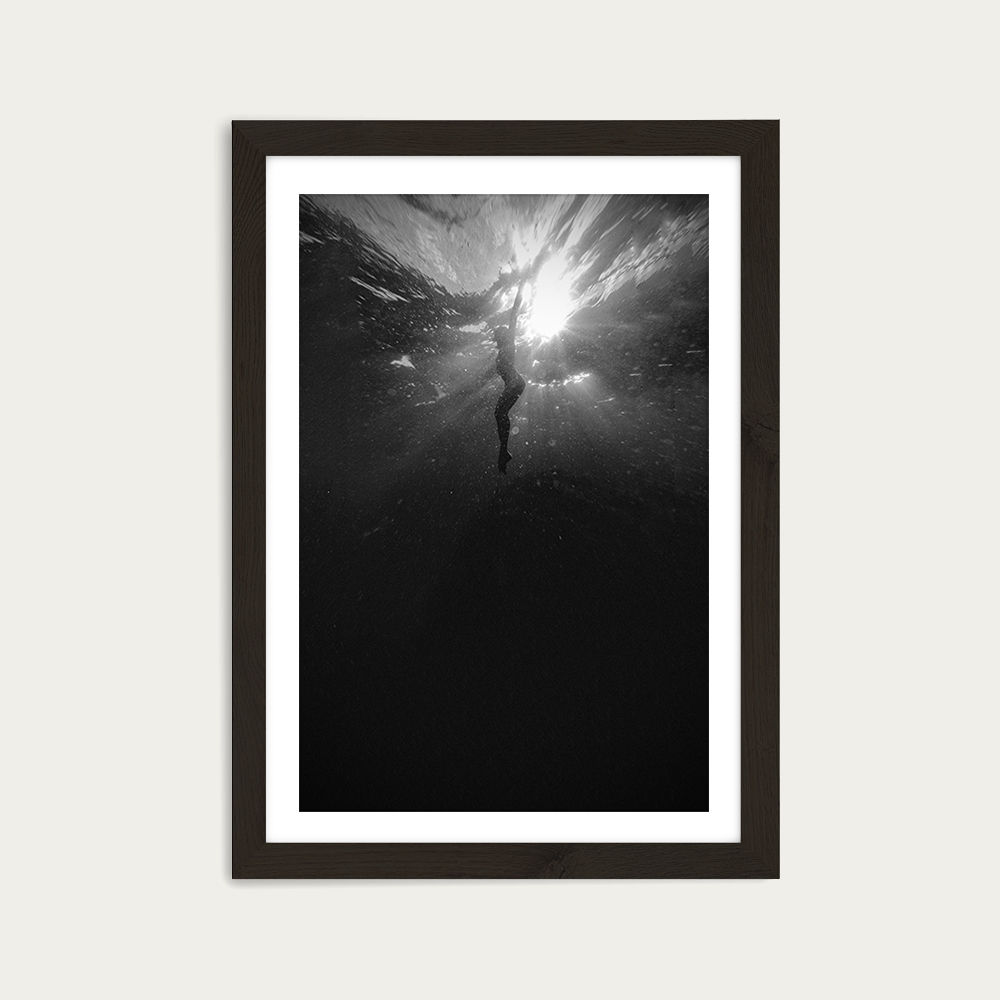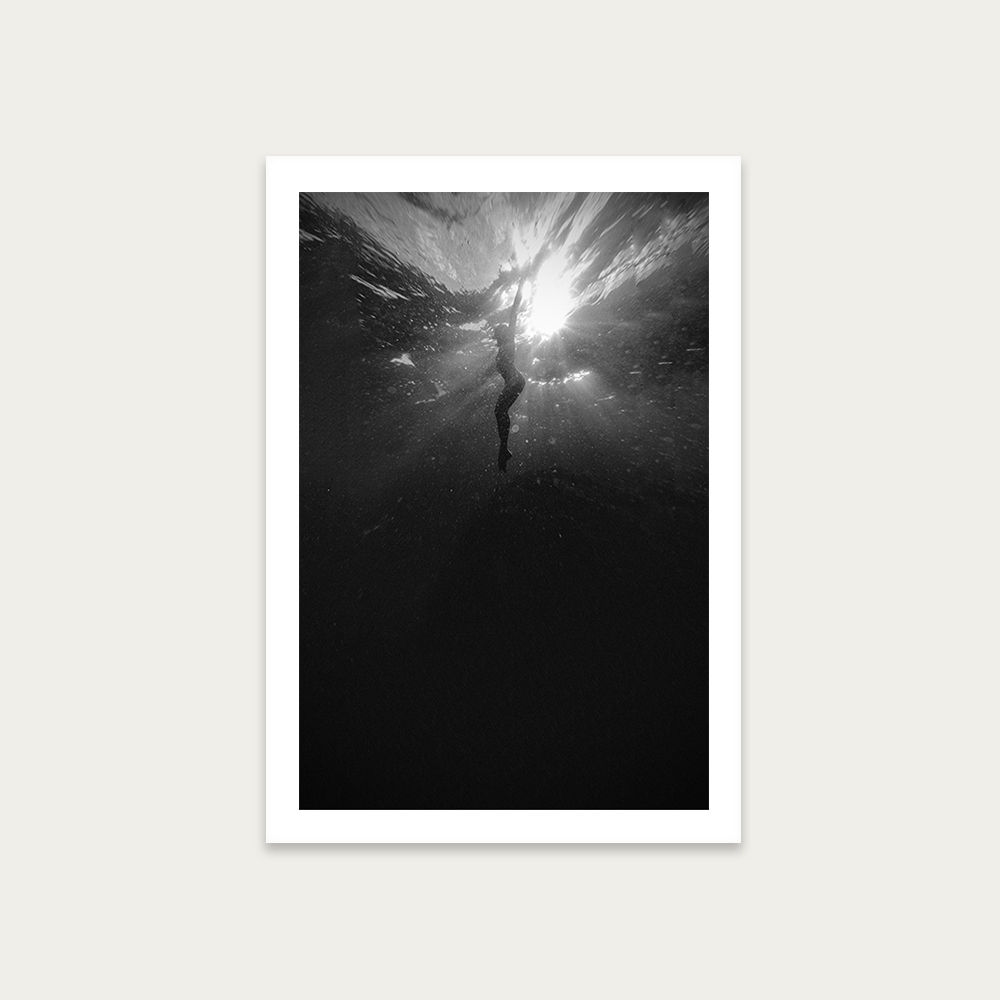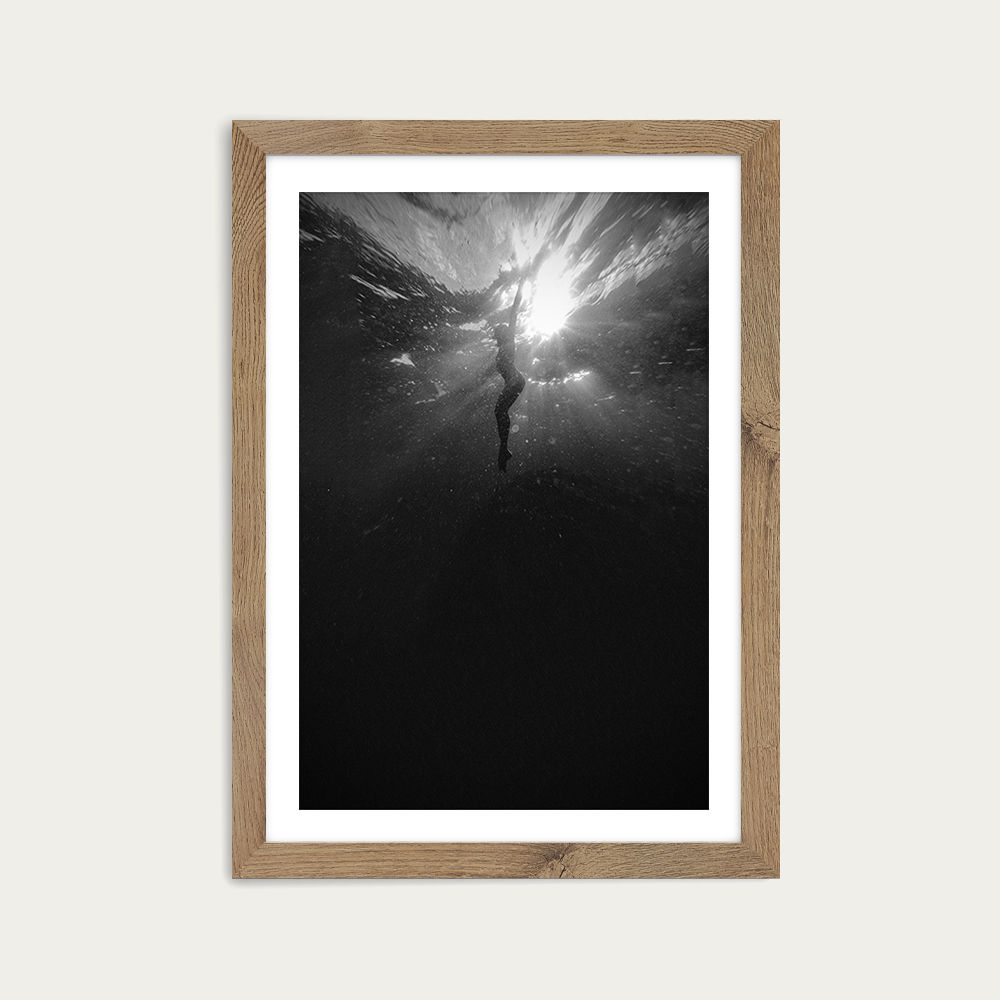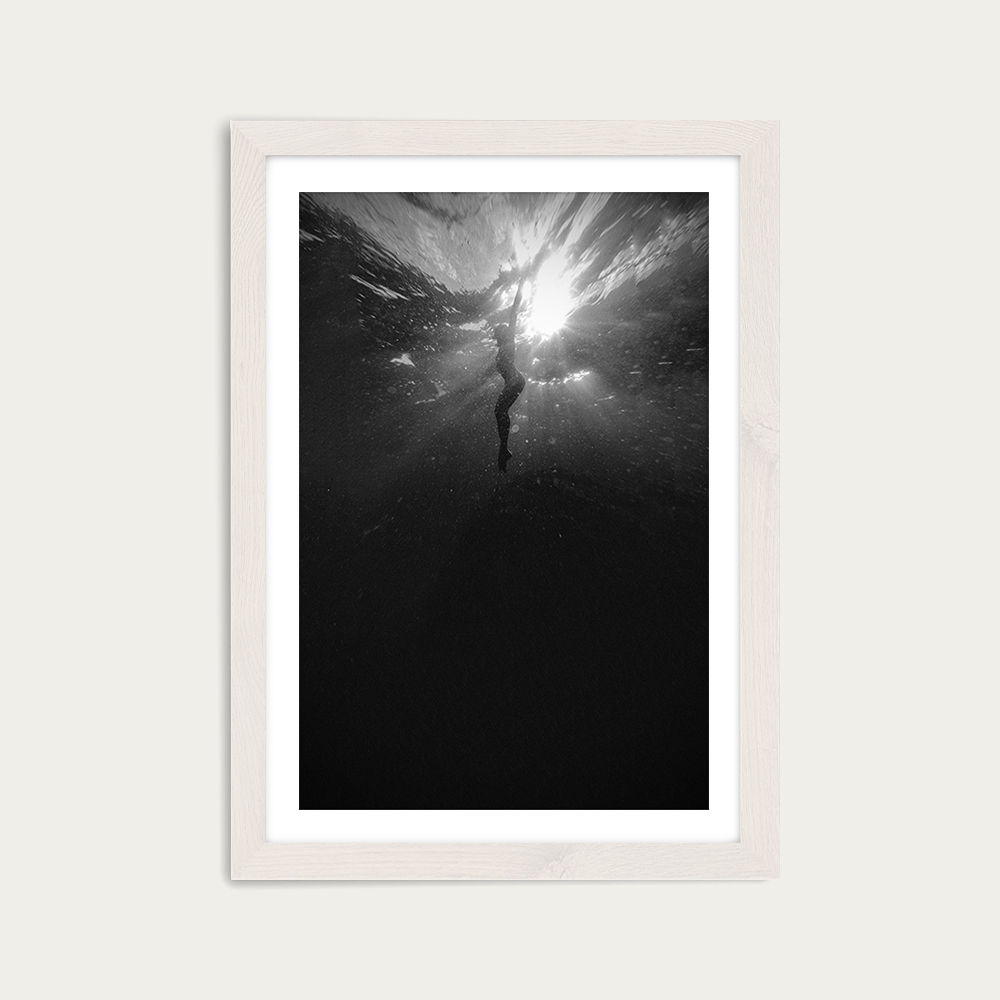 Order now to receive by 10 Jun - 22 Jun
Sizing
• A4 with 20mm border • A3 with 40mm border • A2 with 60mm border • A1 with 80mm border • A0 with 100mm border
Size guide 
Shipping & returns
Add urban-cool to your home with Chris Abatzis' slick photography. He keeps his composition minimal, which makes every subject matter evoke a mood. And his portfolio's diverse – from cured meat to models – meaning there's something for every room and every taste. Diving Deep is a moody, monochrome photograph of a mysterious woman plunging into the sea.
Chris Abatzis is a Berlin-based photographer with pretty cool taste: he loves tattoos, techno and travel. His work documents urban life, using a minimal composition that really heroes his subject matter (which sometimes includes his three favourite Ts). His portfolio's wide-reaching and eye-widening, but what unites every photograph is Chris' unique ability to evoke a mood from the simplest of scenes – even if that's a platter of cured meat.
• Printed in the UK • 310gsm photographic exhibition photo Baryta paper • White soft textured acid-free - snow-white mount • Printed using the fine art giclée printing method, a drop technique known for its clarity and precision • Frame types: 22x22mm Smooth matt solid wood mouldings for sizes up to A1 30x25mm Smooth matt solid wood mouldings for A0 • Size specs: A4 with 20mm border A3 with 40mm border A2 with 60mm border A1 with 80mm border A0 with 100mm border
• Please do not hang on a wall facing the sun directly. Fine art's colours can fade over time • When dirty or dusty, please tend to your frame using a clean, damp cloth before leaving it to dry. If any substantial moisture remains after cleaning it, please wipe the surface dry to avoid any staining.