Grey Visor Black Closca Helmet Nordic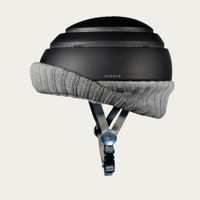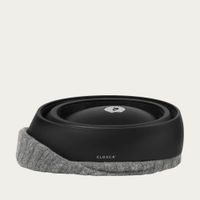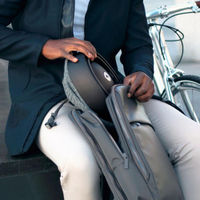 Grey Visor Black Closca Helmet Nordic
Order now to receive by 4 Dec - 10 Dec
Size guide 
Shipping & returns 
Description
Break up with bad habits and fall in love with Closca – the Spanish design brand with a big heart. Their consciously crafted pieces make sustainable living, and protecting the planet, easier. And a portion of their profit is donated to similarly great causes. The Black Closca Helmet Nordic defines innovative design. Not only is this cycling helmet foldable and portable – while still being super safe in a collision – it comes with a built in fabric visor and NFC chip, for storing medical and contact details or making emergency calls with a tap of your smartphone. Because of its design, it's perfect for commuting, taking up less space in your bag.
Story
Closca's on a mission to inspire people to make changes in their day-to-day life – changes that help protect the planet as well as our future. They're redefining conscious design, creating beautiful lifestyle accessories that facilitate change – in the way they're produced, and their ethos. They know that the habits we form today are the ones that will change our tomorrow, so their collections focus on sustainable living, like cycling helmets and reusable water bottles. And with their simple and modern designs, they make habit switching easier as well as better looking.
Features
• Occupies Less Space, • More Portable, • Incredibly Light Weighing 250g-290g ( S-L )
Special Care
In case of dirt or stains, please clean the helmet with a damp cloth and dry. Store in a cool, dry place and keep out of the sun when storing.