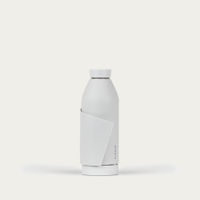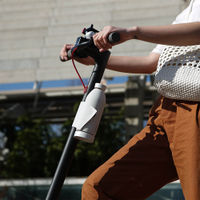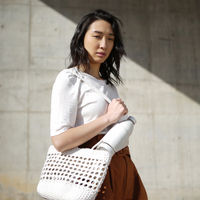 White Nude Bottle
Shipping & returns 
Description
Effortlessly combining elegance and practicality, Closca's Water Bottle makes a refined addition to our daily routines. The bottle's dual opening allows easy cleaning, even in the dishwasher, while the lower opening, in combination with the Closca Bottle Infuser, allows you to prepare creative beverages with tea, fruit or ice. It's made from resistant borosilicate glass to ensure the water's purity without tainting flavour or adding odours. Naturally, its BPA free.
Story
Born under the Spanish sun, it's no surprise powerhouse brand Closca believes in promoting a two-wheeled lifestyle for all. Achieving its goal to solve the practicity and aesthetic issues that come with the cyclist lifestyle, the brand combines concise engineering and protection unlike you've ever seen it before.
Features
• 420ml / 14,2oz • Features a removable infuser for tea or fruit • Borosilicate glass composition • BPA free
Special Care
To wash me, simply unscrew both the top and bottom lids and place me in the dishwasher.