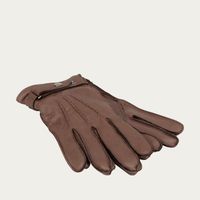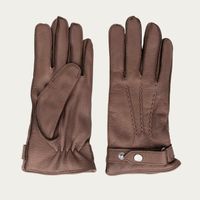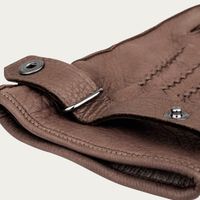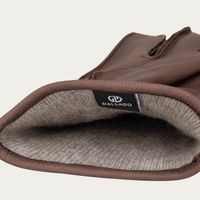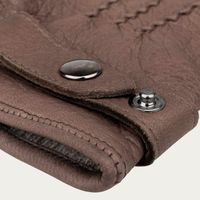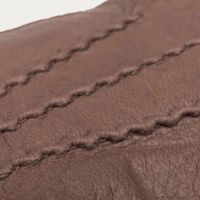 Crafted by Dalgado
Brown Álvaro Deerskin Gloves Cashmere-Lined
Crafters of Italian leather goods, Dalgado are a brand that approach their classic and timeless designs with sustainability and time-honoured tradition. Made by master glove makers in Naples, the Álvaro Deerskin Gloves feature a luxurious cashmere lining with an adjustable clasp for a tighter fit. Combining the best of comfort and function in a sleek design.
Order now to receive by 31 May - 7 Jun
Shipping & returns
Craftsmanship brand Dalgado take it back to traditional roots, producing premium leather goods in family-run factories from European tanneries. Their classic belts are crafted in a workshop in Hamburg, Germany and their sneakers – handcrafted in Portugal. Whilst their braided belts are produced in Milan, Italy and their timeless gloves are made in a fourth-generation family factory in Naples, Italy. Each one with passion, guaranteeing the highest of quality.
Details are the difference for German accessories maker Dalgado. From design to production, every stage is well-considered before it's carried out. Handcrafted by European artisans with centuries worth of skill, their belts and gloves are intricate and eye-catching – statement enough to switch up your style, but subtle enough to fit any occasion.
• Made in Italy • Upper: luxurious genuine peccary leather • Lining: 100% ultra-soft Mongolian cashmere • Hand-stitched points on the backside • Adjustable clasp for a tighter fit
Please store me in a cool, dry place when unworn to best preserve my quality and longevity.