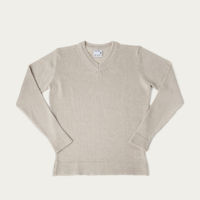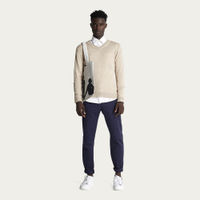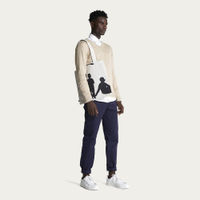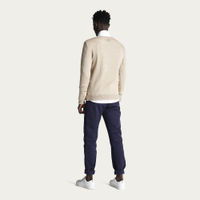 Irish Cream Wool & Mohair V-Neck Summer Sweater
Shipping & returns 
Description
FIELDS is a brand that pays attention to your environment – designing pieces to help you do what you love, where you want to, and how you want to. The Wool & Mohair V-Neck Summer Sweater is a soft V-neck sweater perfect for spring and cool summer days – thanks to its blend of mohair and merino wool. It's great for layering too – over shirts in the office. An easy way to smarten up in warm weather.
Story
FIELDS, naturally, is a brand that pays close attention to the environment. But everyone's environment is different, and that's what FIELDS stands for: honouring the unique interests, experiences and dimensions of multifaceted modern men. These are the things that shape us. And FIELDS designs clothes that help shape us, too.
Features
• A Soft V-Neck Sweater Made from A Merino Wool and Kid Mohair Blend, • Mid-Weight At 320g, Perfect for Spring and Cooler Summer Days, • Composition: 80% Merino Wool, 20% Kid Mohair, • Made in South Africa
Special Care
Hand wash or dry clean. Further details on garment.