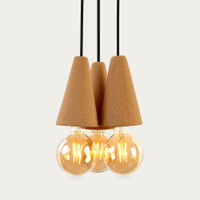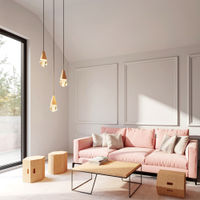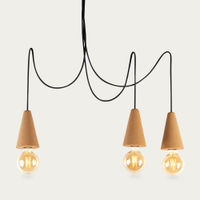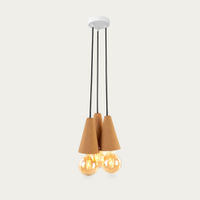 Crafted by Galula
Light Cork and Black Cable Sino #3 Pendant Lamp
Design brand Galula is never, ever boring. They use colour creatively and liberally, and play with shapes and materials to add extra emphasis. Their eco-friendly pieces are the ideal mix of fun and function. The Sino #3 Pendant Lamp is a playful, clustered cork pendant lamp with exposed bulbs.
Style: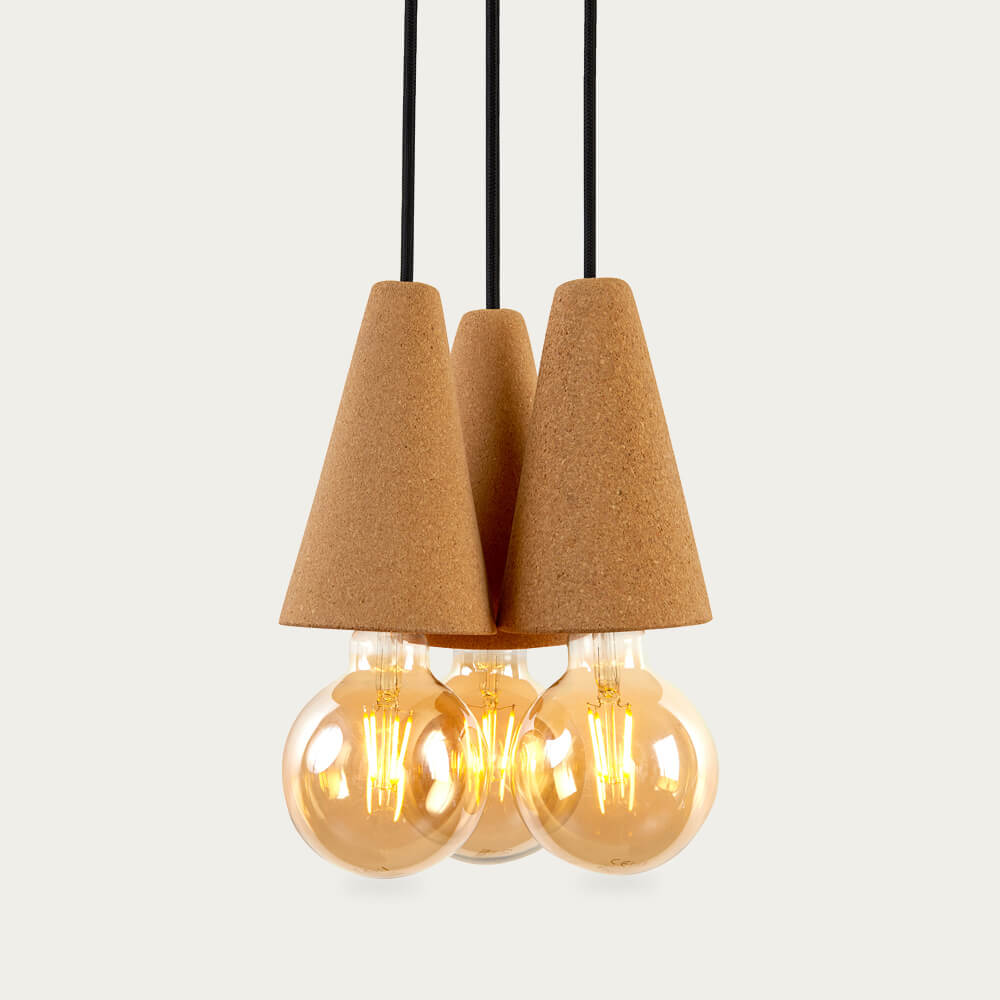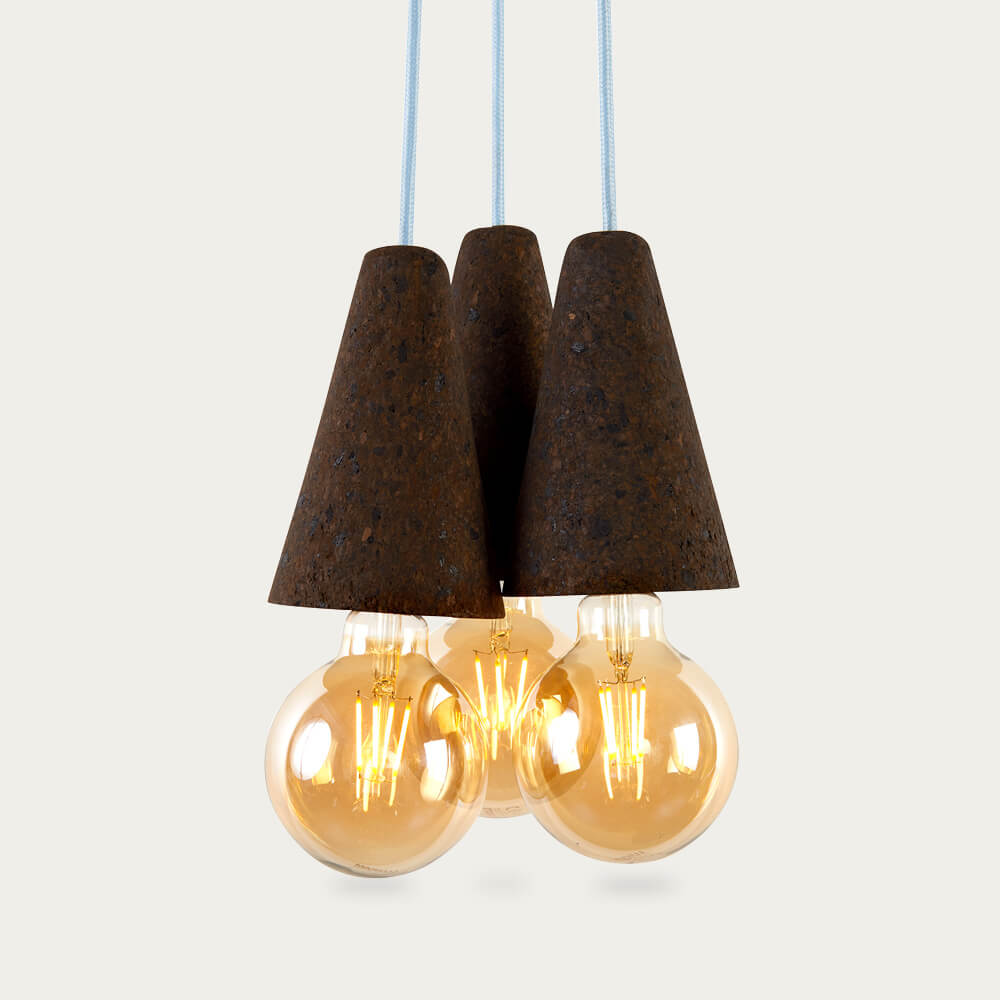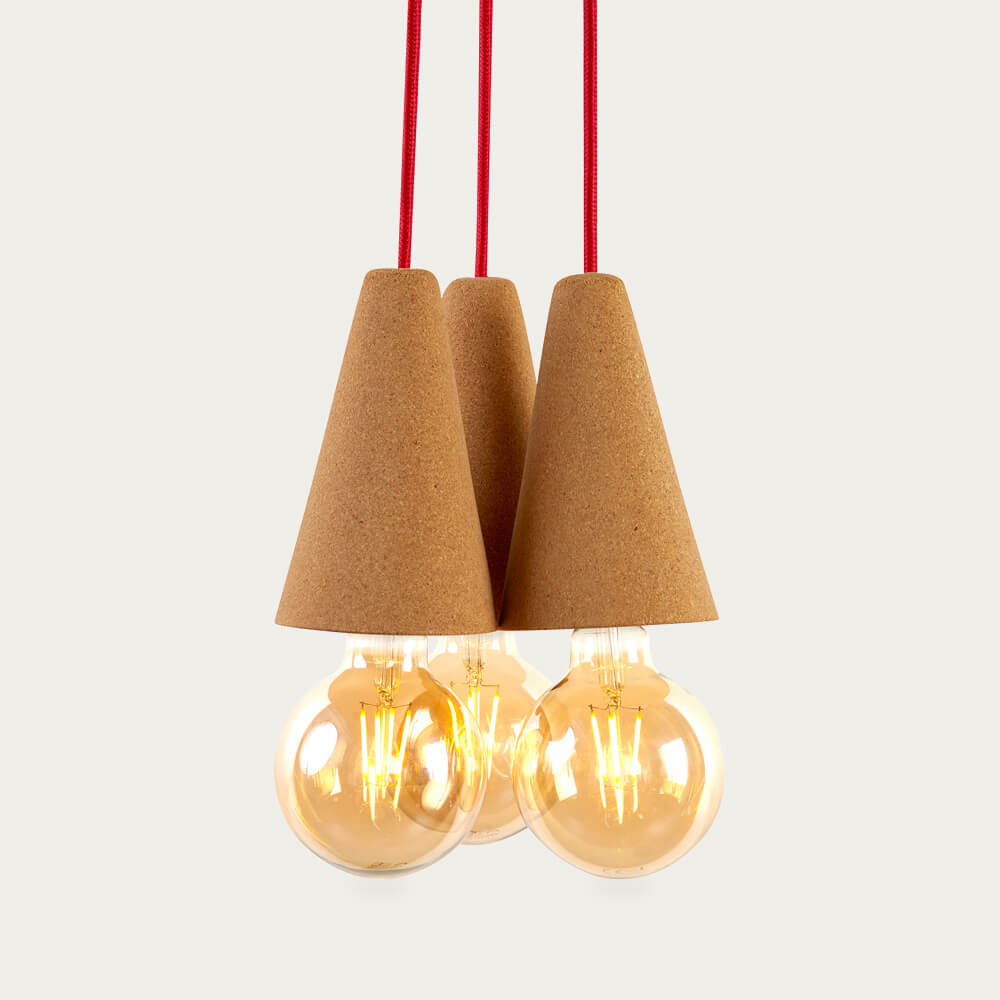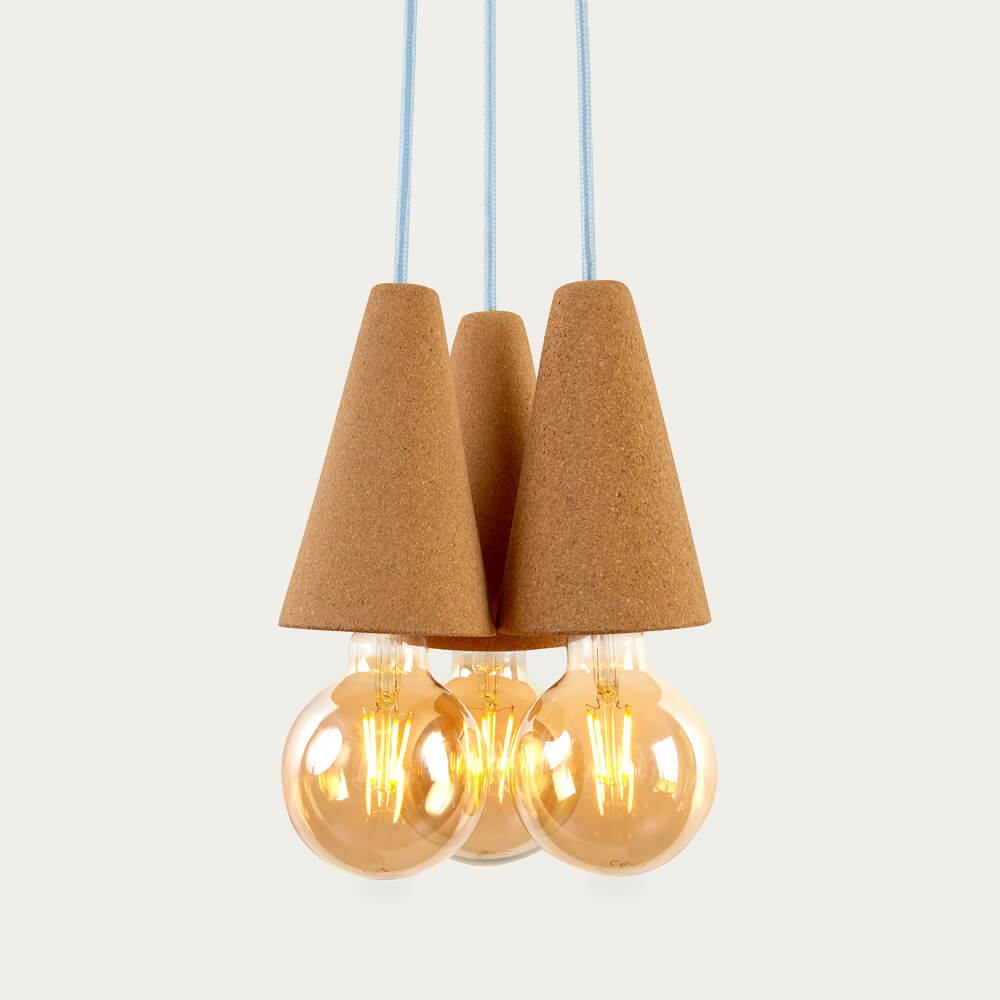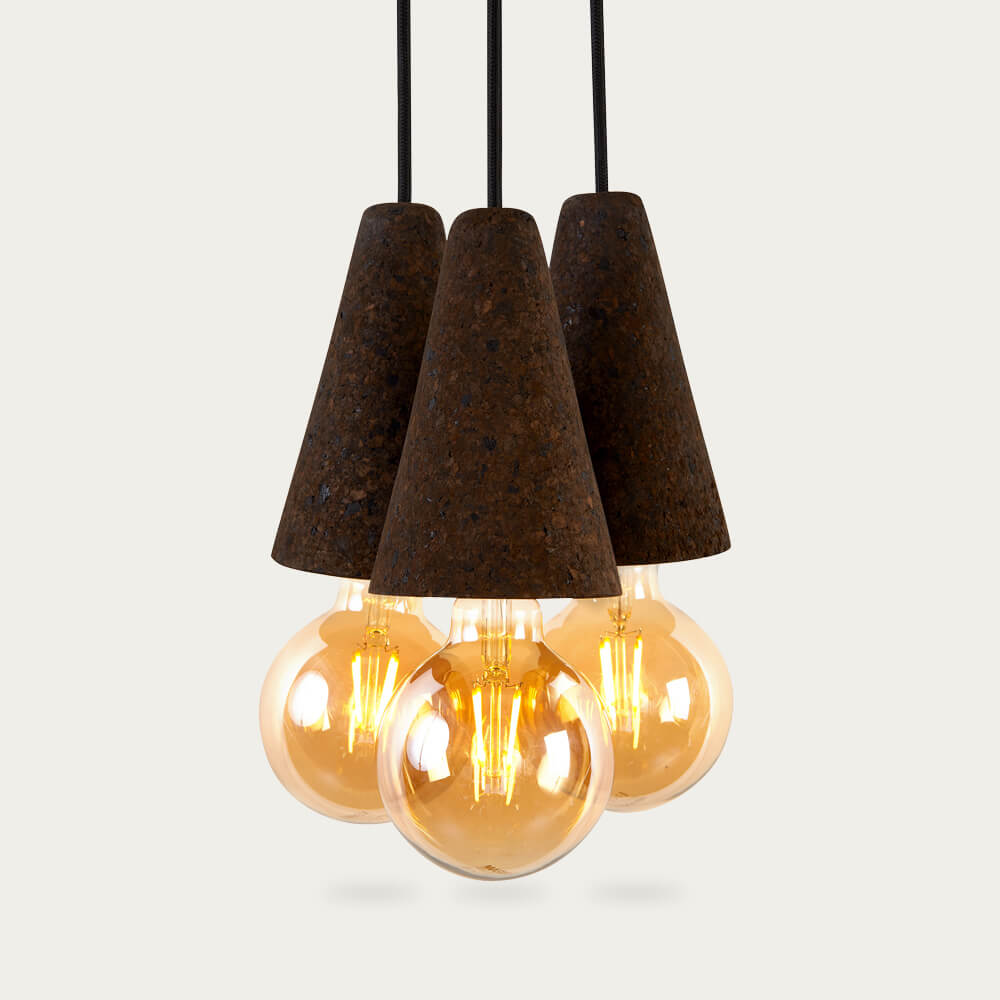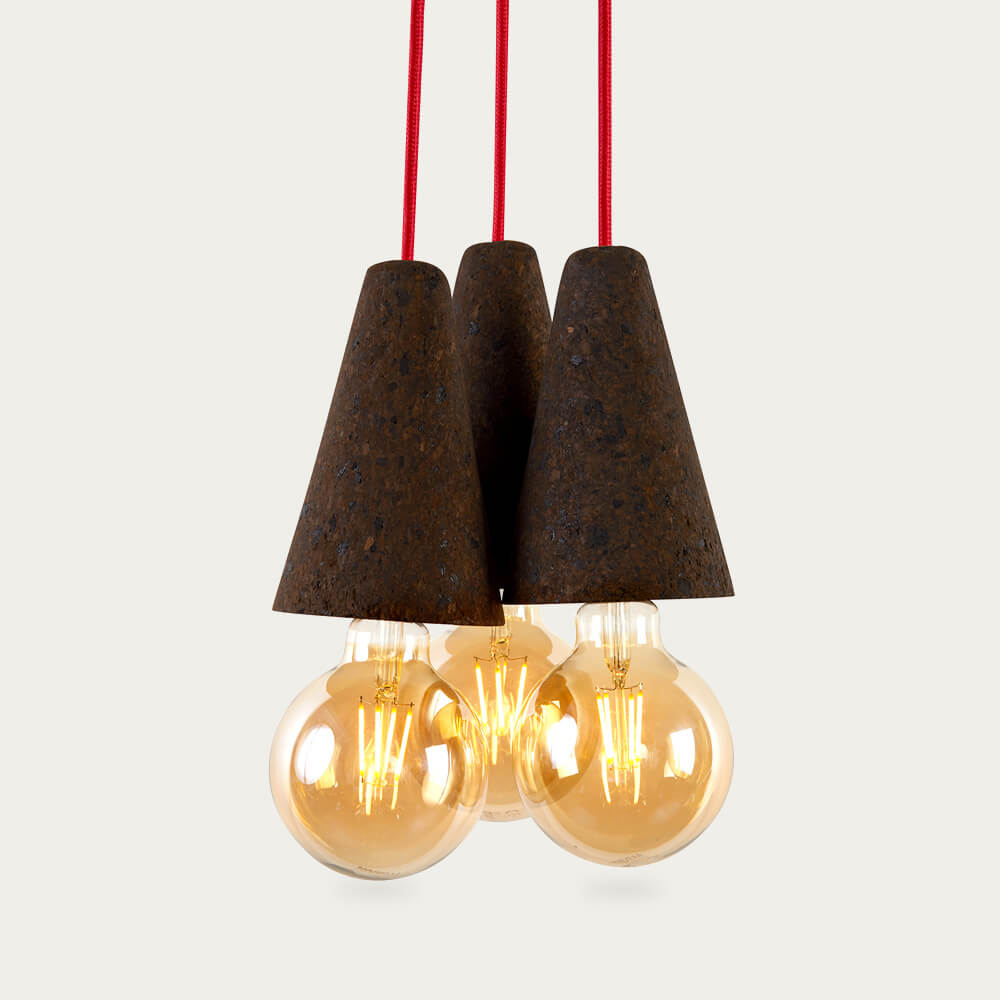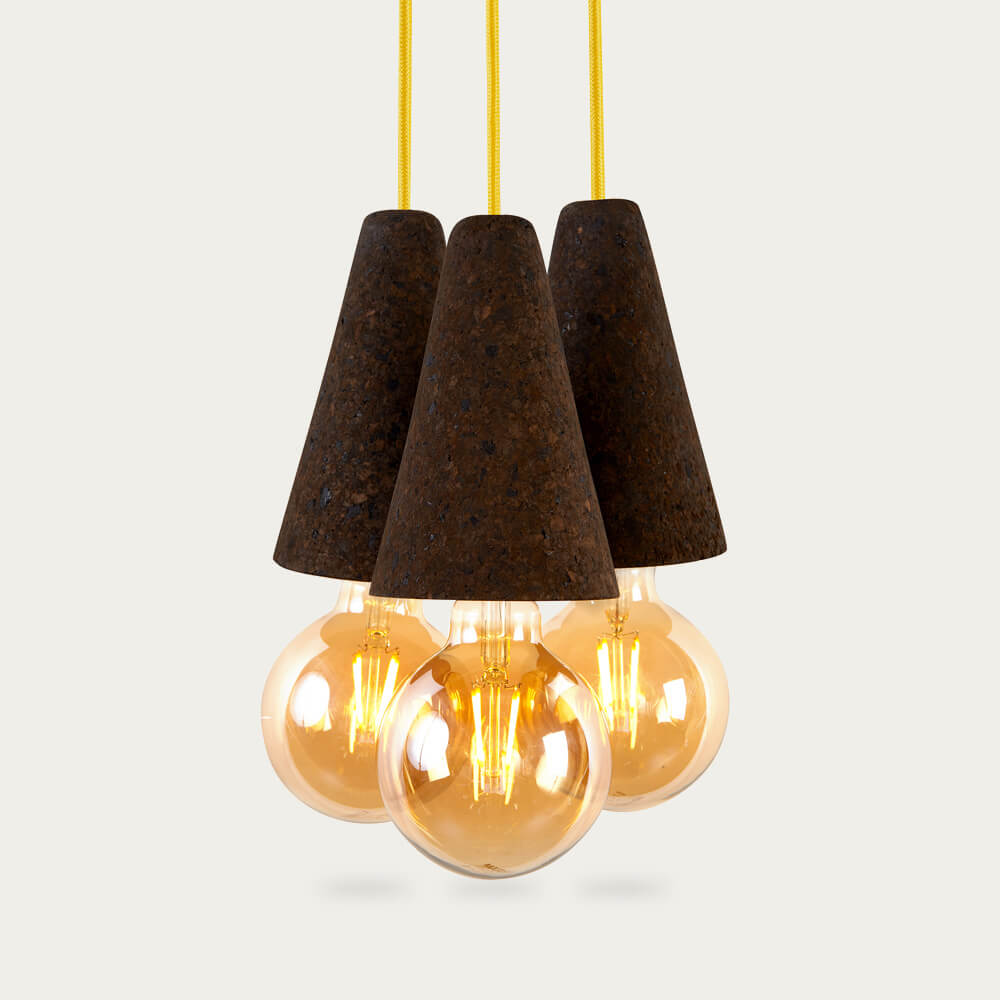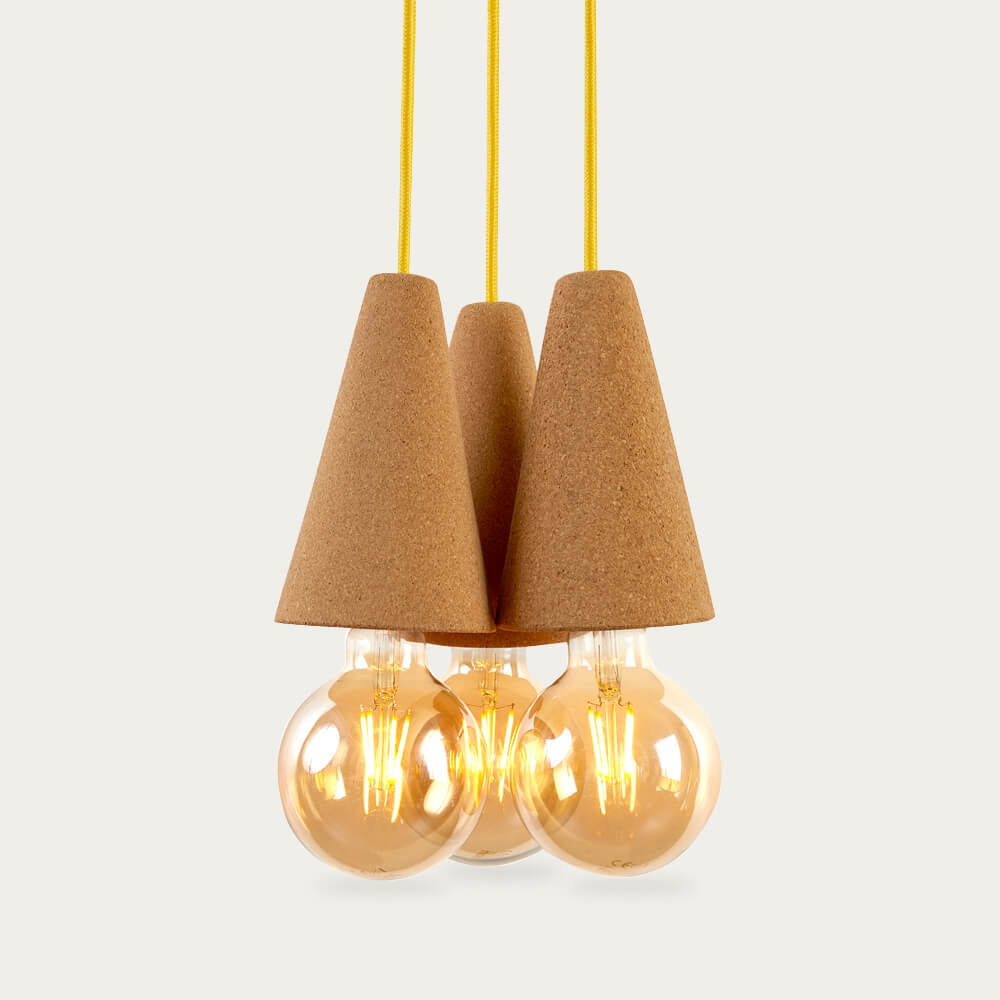 Order now to receive by 17 Jun - 30 Jun
Sizing
Dimensions: L 10 x W 10 x H 16,5 cm Cable length: 150 cm aprox. or 185 cm aprox. Ceiling Cup: Colour White, 12cm diameter
Shipping & returns
Portuguese-born Galula has mastered the art of making the functional more fun. Their unique use of colour and shape results in pieces that make a playful, contemporary statement. And thanks to their eco-friendly, expert production process, they'll help your home stand out for years to come. The Sino #3 Pendant Lamp is a playful, clustered cork pendant lamp with an exposed bulb. Its adjustable textile cables allow you to control the depth and level of its light, while the trio of natural cork pendants have a clean, minimal look – industrial meets Scandi style.
Life's better together. And duality's a theme that runs through lighting and furniture brand Galula. Founded in Portugal by design duo Mendes'Macedo, they believe in high-end design with affordable prices; colour with creativity; and fun with functionality. They play with materials too, like cork and metal, and the result is pieces that are never, ever boring.
• Materials: Solid Cork, Electric Textile Cable, • Colours: Light/Expanded Cork, • Bulb: LED 4W 2700K, • Cable Length: 150cm, • Designed by Mendes Macedo, • Made in Portugal
When dirty or dusty, please clean your lamp using a clean, damp cloth before leaving it to dry. If any substantial moisture remains after cleaning it, please wipe the surface dry to avoid any staining.