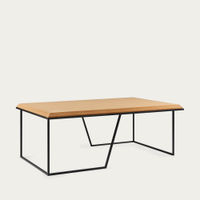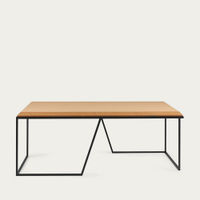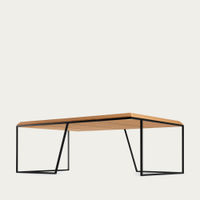 Ligth Cork And Black Legs Grão #1 Center Table
This product cannot be shipped to your location
Sizing
• Dimensions: L: 91 x W: 61 x H: 34.5cm
Shipping & returns 
Description
Portuguese-born Galula has mastered the art of making the functional more fun. Their unique use of colour and shape results in pieces that make a playful, contemporary statement. And thanks to their eco-friendly, expert production process, they'll keep your home popping for years to come. Grão #1 is a rectangular centre table, combining a mix of cork and steel to give it a stand-out aesthetic. The solid cork top is soft and durable, while the slim metal legs have an architectural, graphic look. Use it as your coffee table, or place it in your office to add style and substance.
Story
Life's better together. And duality's a theme that runs through lighting and furniture brand Galula. Founded in Portugal by design duo Mendes'Macedo, they believe in high-end design with affordable prices; colour with creativity; and fun with functionality. They play with materials too, like cork and metal, and the result is pieces that are never, ever boring.
Features
• Designed by Mendes Macedo • Made in Portugal • Materials: Solid cork and powder-coated steel • Colours: Dark cork and white legs, Dark cork and black legs, Ligth cork and black legs, Light cork and white legs
Special Care
• When dirty or dusty, wipe with a clean, damp cloth before leaving it to dry. If any substantial moisture remains after cleaning it, please wipe the surface dry to avoid any staining.