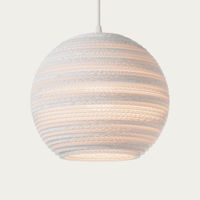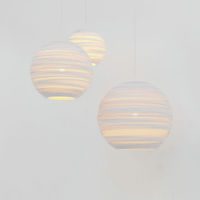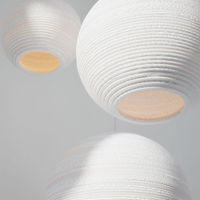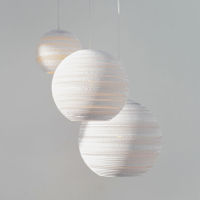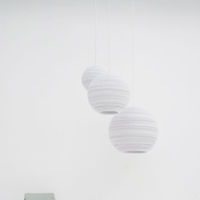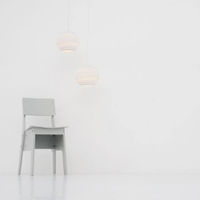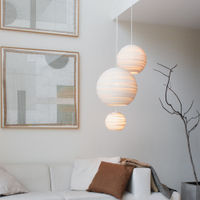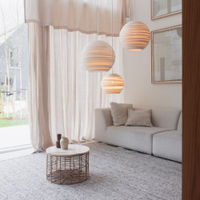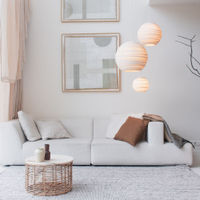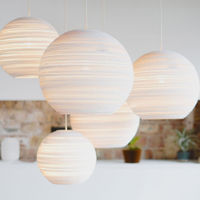 White Moon10 Pendant
This product cannot be shipped to your location
Shipping & returns 
Description
Graypants was founded in Seattle by two former architects, and it shows in every intricately concepted and crafted piece they produce. Their attention to detail extends to production, too – they favour recycled materials and hand craftsmanship at every opportunity. Using custom-made entirely white corrugated cardboard, the Scraplights White series abstracts and elevates the layered cardboard aesthetic that Graypants has been carefully evolving since their beginning. This radical departure from the traditional Scraplights Series is precision cut by advanced machinery, assembled by hand using non-toxic adhesive, and treated with a non-toxic fire retardant coating.
Story
Seattle-born Graypants champions thoughtful design. Founded by college friends Seth and John in 2008, they use their backgrounds in architecture to craft pieces that they believe people will love, while celebrating the people behind their production. They have an Amsterdam studio too, and from both locations produce intricate, mesmerising homeware pieces that spread messages: like the importance of living sustainably and recycling.
Features
• Material: Corrugated cardboard, gray powder-coated steel, glass diffuser • For use in a dry location • Shades are non-toxic, handmade, and manufactured using responsible practices. • Color temperature: 2700K • Size (NA): Diameter 10, H 9 (in) • Size (EU): Diameter 26, H 22 (cm) • Cord (NA): White, 6.5ft (16ft available) • Cord (EU): White fabric, 2m (5m available) • Canopy (NA): White powder coated, Diameter 5, H 1 (in) • Canopy (EU): Gray powder coated, Diameter 10, H 2.5 (cm) • Country of origin (NA): United States/The Netherlands • Country of origin (EU): The Netherlands
Special Care
• When dirty or dusty, please clean using a clean, damp cloth before leaving it to dry. If any substantial moisture remains after cleaning it, please wipe the surface dry to avoid any staining. • Clean with a dry duster or compressed air.