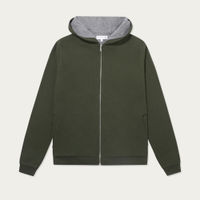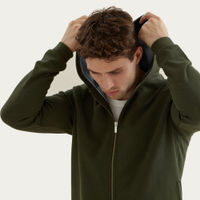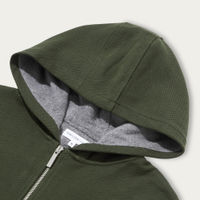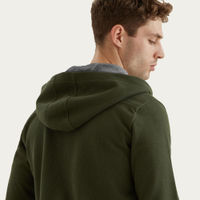 Olive Texture Towel Lined Hood
Shipping & returns 
Description
If you're a guy who lives without compromise, Hamilton and Hare is the brand for you. They create underwear and loungewear that's beyond the basic – thanks to their attention to detail, modern silhouettes and luxe fabrics. The Towel Lined Hood is a wardrobe staple with a difference – it was designed in London, made in Portugal, and has a smart, textured geometric finish to elevate it beyond the basic. The lining is 100% terry cotton towelling, and the cutaway pockets and premium zip make it super functional. Pair with jeans for a casual weekend look.
Story
London-based Hamilton and Hare does underwear and loungewear differently – bringing a classic British tailoring approach to your basics. They give their casual pieces the same attention your regular wardrobe gets – meaning basics with a superior fit, luxe fabrics and premium quality. They've come a long way since they first started out – their original mission being to rethink standard boxer shorts. Now, you can shop underwear and comfy loungewear, reinterpreted for modern men.
Features
• Towelling Lined: Textured Geometric Cotton for A Refined Finish and Terry Towelling Lining, • Pocket Detail: Signature Cutaway Pockets for Easy Access, • Commitment to Quality: Designed in London and Made in Portugal With One of Our Small Scale Factory Partner For Excellent Quality and Attention to Detail.
Special Care
Made from premium natural fabrics, specifically cotton, which is designed to wash and wear well. Post wash we recommend reshaping your clothing when damp.