Green Hedonist Doubles Helmet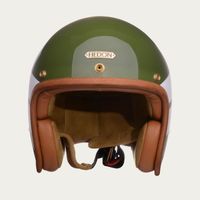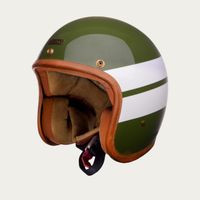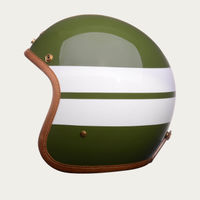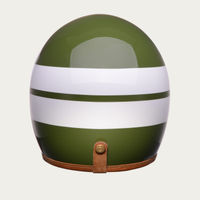 Green Hedonist Doubles Helmet
Sizing
Please check size guide for specific measurements.
Size guide 
Shipping & returns 
Description
The Hedonist was created for those devoted to the joy of the ride and pursuit of unabashed pleasure. The range has a flavour for every rider. Available in a wide spectrum of shades and finishes in matte or gloss, all helmets are trimmed and lined in genuine calf leather and features Hedon's distinctive logo plaque in copper and brass.
Story
Founded in 2011 by Lindsay Chong and Reginald Flint, Hedon is the lovechild of two individuals' expertise in design and product development. Tired of conventional style, the brand set out on a mission to rethink and redefine urban riders' protective headgear as we know it. Produced in the United Kingdom, Hedon helmets are handcrafted so each one is one of a kind.
Features
• Composite fibre shell of fiberglass and carbon fibre-Silver metallic leafed shell, matt finish • Hedon Armor lining with 360″ cushion padding • Merlin anti-bacterial fabric • Natural calf leather trim and lining • Copper HEDON plate-Anodised copper coloured brass hardware • Anodised copper coloured brass DD buckle
Special Care
To remove any stains or dirt, please wipe me with a damp cloth (using clean water.) For more persistant stains, add in a small amount of mild soap and wipe off with a clean cloth before leaving me to dry.