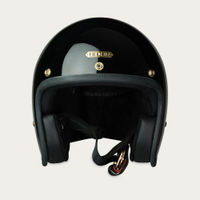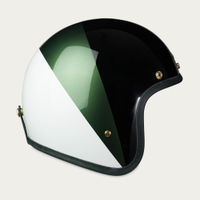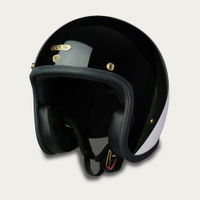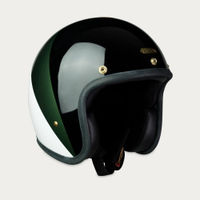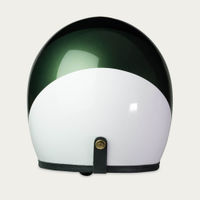 Hedonist Spades
Shipping & returns 
Description
Hedonist is the perfect open face Hedon lid for those devoted to the ride in the pursuit of unrivalled pleasure. In our widest spectrum of personalities you will always find your perfect partner; paired with either our shield or bubble visor, available in a wide range of colours including smoke and mirror, there's no reason to never be seen out together. Hedonist Spades is inspired by the rich and dangerous elegance of Casino Royale.
Story
Hedon's approach to life is simple: eat the cake and have it too. Derived from the word "hedonism", the London-based duo Lindsay Chong and Reginal Flint have made the relentless search for pleasure their motto. And handcrafting helmets and protective gear for the urban rider their mission.
Features
• Composite fibre shell of fibreglass and carbon fibre • Black, white and metallic bullit green painted shell, gloss finish • Hed Armor lining with 360″ cushion padding • Merlin anti-bacterial fabric • Natural calf leather trim and lining • Brass HEDON plate • Brass hardware • Brass DD buckle • Ultra light and low profile shell • Weight: 800-900 grams • ECE 2205 (This means they are road legal for all of Europe and the UK) • DOT certified (This means they are road legal for the whole of the United States of America)
Special Care
• For best results, please have me dry-cleaned professionally - I'm worth it!