Dark Cork Seat & Natural Legs Drifted Stool by Lars Beller Fjetland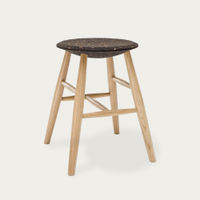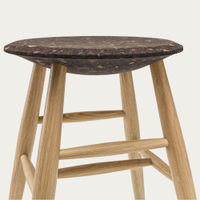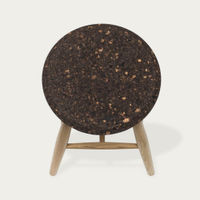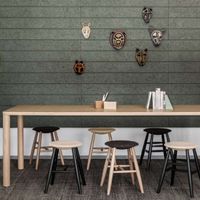 Dark Cork Seat & Natural Legs Drifted Stool by Lars Beller Fjetland
Sizing
• Dimensions: (H) 45cm x (W) Feet 35cm x (W) Seat 33cm
Shipping & returns 
Description
Norwegian Lars Beller Fjetland's designs marry Scandinavian tradition with elements inspired by his natural surroundings. The Drifted series is no exception: walking along the beach in the Norwegian town of Øygarden, he found washed ashore pieces of old cork that had been smoothed and misshapen by the power of the sea. The form and texture of these pieces provided the basis for the Drifted stool. Aside from being naturally water resistant, the cork seat gives a feeling of warmth and flexibility, while the oak frame conveys strength, sturdiness and Nordic classicism.
Story
Led by a love for design and fuelled by a quest for quality, creative powerhouse HEM is best known for its state-of-the-art furniture, home accessories and lighting installations. Tastefully combining refined, Scandinavian design with a myriad of European influences, the brand offers beautiful, responsibly-crafted embellishments for the modern home.
Features
• Composition: Cork seat, Ash or Oak frame
Special Care
When dirty or dusty, please tend to me carefully by using a clean, damp cloth before leaving me to dry. If any substantial moisture remains after cleaning me, please wipe my surface dry to avoid any staining.