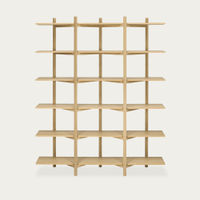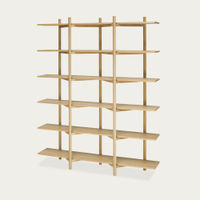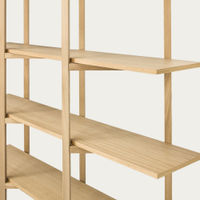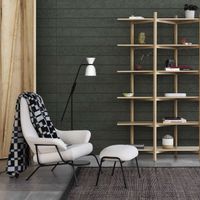 High Zig Zag Shelf
Sizing
• Dimensions: - High: (L) 175cm x (W) 38cm x (H) 214cm - Low: (L) 175cm x (W) 38cm x (H) 100cm - Media: (L) 194cm x (W) 42cm x (H) 56.9cm
Shipping & returns 
Description
Made from high quality oak, the clear-cut and screwless Zig Zag Shelf is all about pure function and simplicity. Inspired by the modern city dweller, the shelf is available in three sizes and is delivered in a flat package, easily assembled without the need for tools.
Story
Led by a love for design and fuelled by a quest for quality, creative powerhouse HEM is best known for its state-of-the-art furniture, home accessories and lighting installations. Tastefully combining refined, Scandinavian design with a myriad of European influences, the brand offers beautiful, responsibly-crafted embellishments for the modern home.
Features
• Composition: Oak Veneer
Special Care
When dirty or dusty, please tend to me carefully by using a clean, damp cloth before leaving me to dry. If any substantial moisture remains after cleaning me, please wipe my surface dry to avoid any staining.