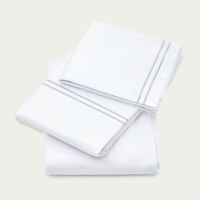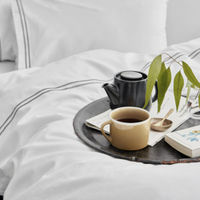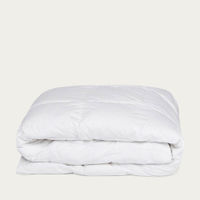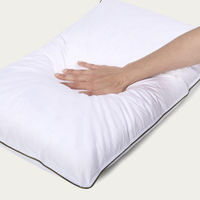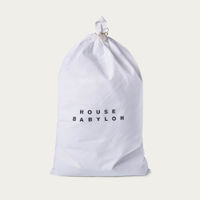 Crafted by House Babylon
Grey Move-in Set Cairo Summer Duvet
London-based House Babylon takes the basic out of bedding. Using hand-picked Egyptian cotton and premium weaving techniques, their pieces are as soft as they are durable. The Summer Move in Set Cairo is a 600 thread count bedding set including duvet.
Order now to receive by 2 Jun - 7 Jun
Size guide 
Shipping & returns
Take the basic out of your bedroom with hotel-quality bedding and linen from House Babylon. Their luxury sheets and sets are designed in their London studio and crafted from hand-picked Egyptian cotton. The Summer Move In Set Cairo is a light, summery starter kit for your bedroom, with everything you need for a good night's sleep. Choose a goose down or feather duvet, two pillowcases, a duvet cover and fitted sheet from the 600 thread count Cairo collection.
Designed in London and made from hand-picked Egyptian cotton, House Babylon's well-travelled bedding guarantees a hotel-quality sleep – night after night. They believe in democratising luxury, using a direct-to-consumer approach that positively impacts the price tag. And in chic shades and patterns, every piece gives your bedroom 5-star quality.
• The Duvets & Pillows: o Feather & Down Cluster Fill with a 230 Cotton Sateen Shell, o Treated with Ultra-Fresh Antimicrobials, o Hypoallergenic, o EDFA Certified, • The Bed linen Set: o Egyptian Cotton Sateen set, o 600 Thread count, • Set Included: o 1 Summer Duvet, o 2 Feather & Down Pillows o 1 Duvet Cover, o 1 Fitted Sheet, o 2 Pillow Cases, o 2 Laundry Bags
• We do not recommend you wash your duvet and pillows. Airing out your duvets bi-monthly is more than enough. If you must wash your duvet or pillow, we suggest you take them to a professional dry cleaner. • Always store bedding somewhere airy and away from sunlight to allow the cotton to breathe. Do not store in a plastic container, as they hold moisture. • We advise you buy new bed sheets every year – duvets & pillows every 5 years.