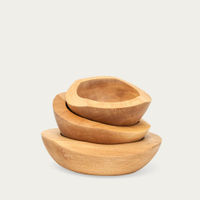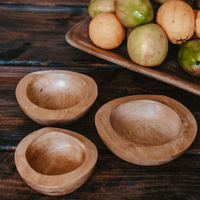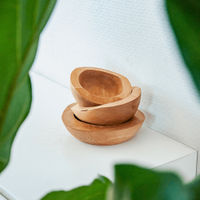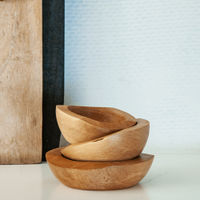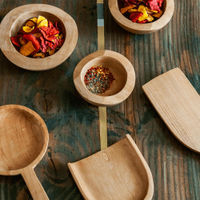 Set of 3 Wooden Bowls
Order now to receive by 15 Mar - 29 Mar
Sizing
• Diameter small bowl: 12 cm, • Diameter medium bowl: 15 cm, • Diameter big bowl: 18 cm, • Approximate weight: 1 kg each
Size guide 
Shipping & returns 
Description
The 3 Wooden Bowls are named IWE in the indigenous language of Mapudungun, translating to "bowl". Each and every article by Hualle is consciously carved from fallen trees and controlled wood so as not to endanger the trees that call Chile their home.
Story
Inspired by Southern Chile and its people, since 2014 Chilean heritage brand Hualle have been handcrafting artisan, decorative paddles. Influenced by the plight of the first people who inhabited the Chilean Patagonia and travelled from place to place in canoes, supported by a great tool: the mighty oar. Each handmade Hualle piece is unique and made from sustainable trees that have naturally fallen – keeping the forests happy.
Features
• Made in Chile • Hand-carved from mañío wood • Diameter small bowl: 12 cm • Diameter medium bowl: 15 cm • Diameter large bowl: 18 cm • Approximate weight: 1 kg each • Set of 3 wooden bowls: small, medium and large
Special Care
When dirty or dusty, please clean me using a clean, damp cloth before leaving to dry. Please wipe my surface dry to avoid any staining.