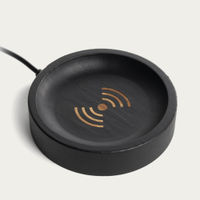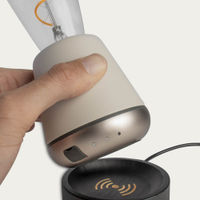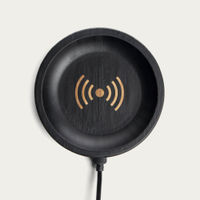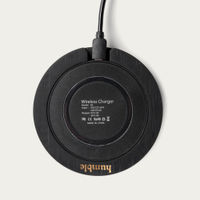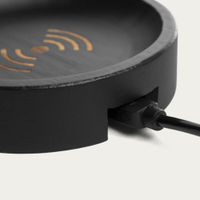 Single Dock
Order now to receive by 10 Feb - 26 Feb
Shipping & returns 
Description
humble makes little lamps that pack a big punch – cordless, sleek designs that are equal parts innovative and wow-worthy. Each one's based on a low energy consumption design, featuring reimagined LED bulbs with a vintage feel, for a modern, industrial look. The Single Dock is the perfect companion for your The ONE Table Lamp – a black-stained bamboo charging dock that's 10W fast-charger compatible. Which is available in black-stained bamboo. Place near your lamp to quickly supply it with 100 hours of light whenever it needs a boost.
Story
What's in a name? Well a lot, actually – especially when it comes to humble, the lighting brand with a warm and friendly outlook, run by a small yet mighty team. Inspired by the humble candle, they set to work improving technology and bulb designs to create a low energy consumption, vintage-style bulb that could light up a room using only a battery – making it portable and flexible too. And with their lamps' modern, slick design, we'd say it's a mission well-and-truly accomplished.
Features
• Dimensions: 9 x H 2 cm, • Weight: 66 grams, • Input: 9 V, 1.67 A — 5 V, 2 A, • Output: 9 V, 1.3 A — 5 V, 1 A, • Certified: CE, FCC, ROHS
Special Care
When dirty or dusty, please tend to your dock using a clean, damp cloth before leaving it to dry. If any substantial moisture remains after cleaning it, please wipe the surface dry to avoid any staining.