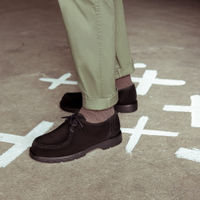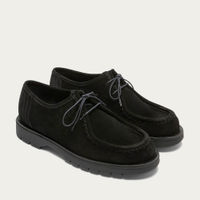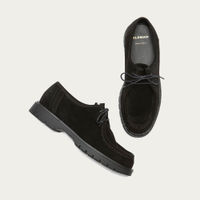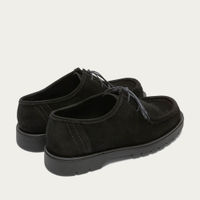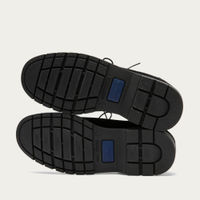 Black Padror VV Leather Derby
This product cannot be shipped to your location
Sizing
Choose your regular shoe size.
Size guide 
Shipping & returns 
Description
Kleman's shoes have a chunky, workwear aesthetic – and it's no accident. Their shoes have stood the test of time and they're still using the same workshop they've crafted their footwear in since 1988. Their styles today are raw, authentic, unisex and they've retained the same emphasis on timeless functionality. Made for talented urban dwellers around the world, Kleman's shoes will look just as good with jeans as they do with trousers. Meet your new everyday staple.
Story
With a legacy of more than 75 years, Kleman's workwear-style shoes are truly authentic. Founded by René Cléon, a shoemaker who joined the front lines during the second world war. In 1940 during the Battle of France, he was taken prisoner and spent his 5 years in captivity crafting leather shoe prototypes and models. Once the war was over in 1945, he gathered a team of apprentices and acquired his first stitching and assembly machines – creating his first pairs from his family home. Since then, the brand has gone from strength to strength as a family-run business known for making durable, distinctive shoes. They've supplied the French army, railroad workers and are now popular with urbanites who value functional elegance.
Features
• Made in France • Upper: leather • Lining: cuir & textile • Outsole: rubber
Special Care
We recommend that you waterproof your shoes before use.