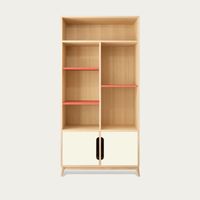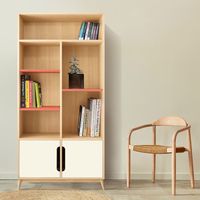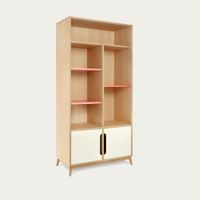 Crafted by Kulile
Sand White Wooden Bookcase with Coral Shelves
Kulile's modular, customisable furniture is made to help you express your personality in sleek craftsmanship style. Each design has a modern Scandi look that's practical for every space. Beautifully functional and decorative, this Bookcase comes in European oak with slow closing doors and hand-painted shelves. Thanks to the removable shelves and height-adjustable shelves, you can tailor this storage system to your needs.
Style: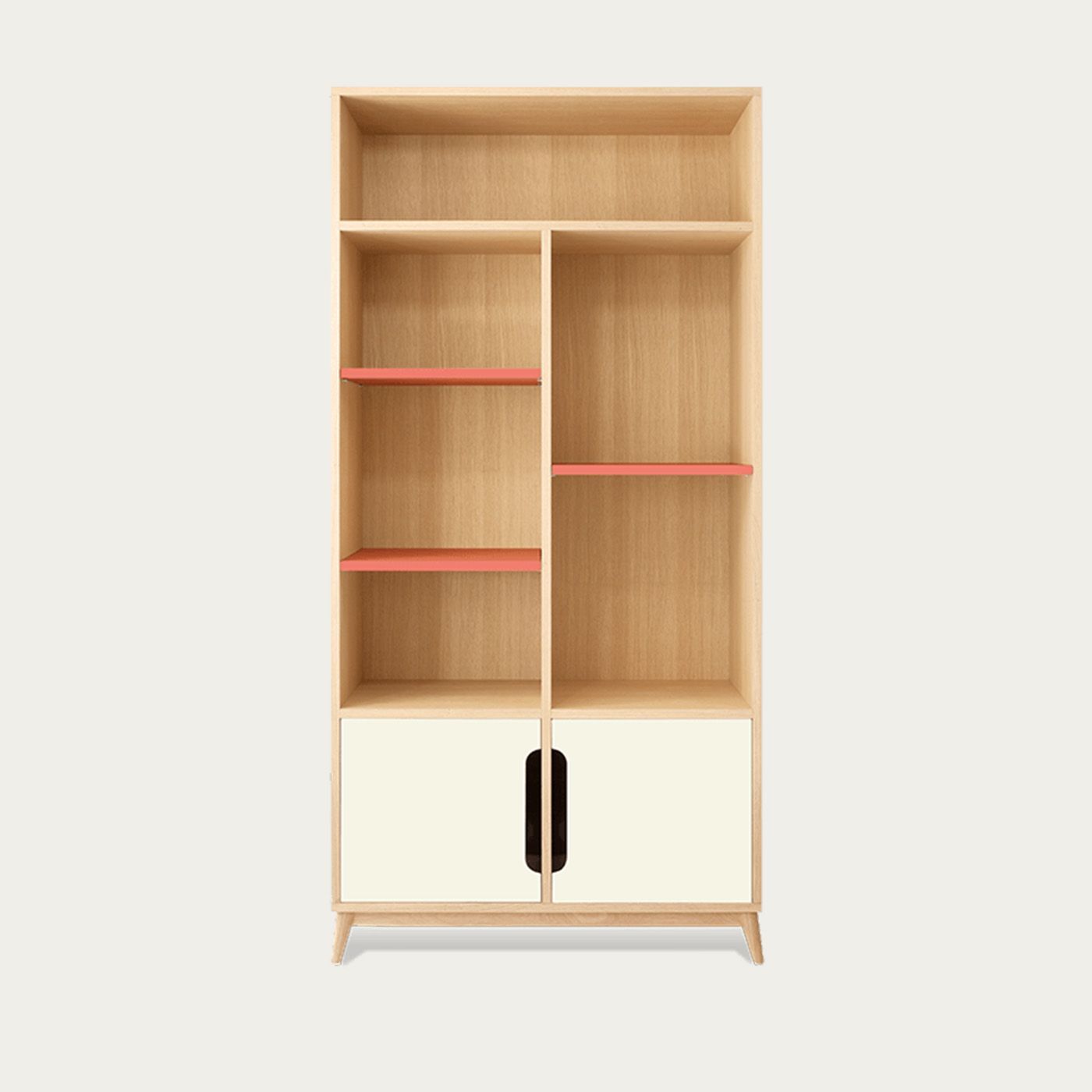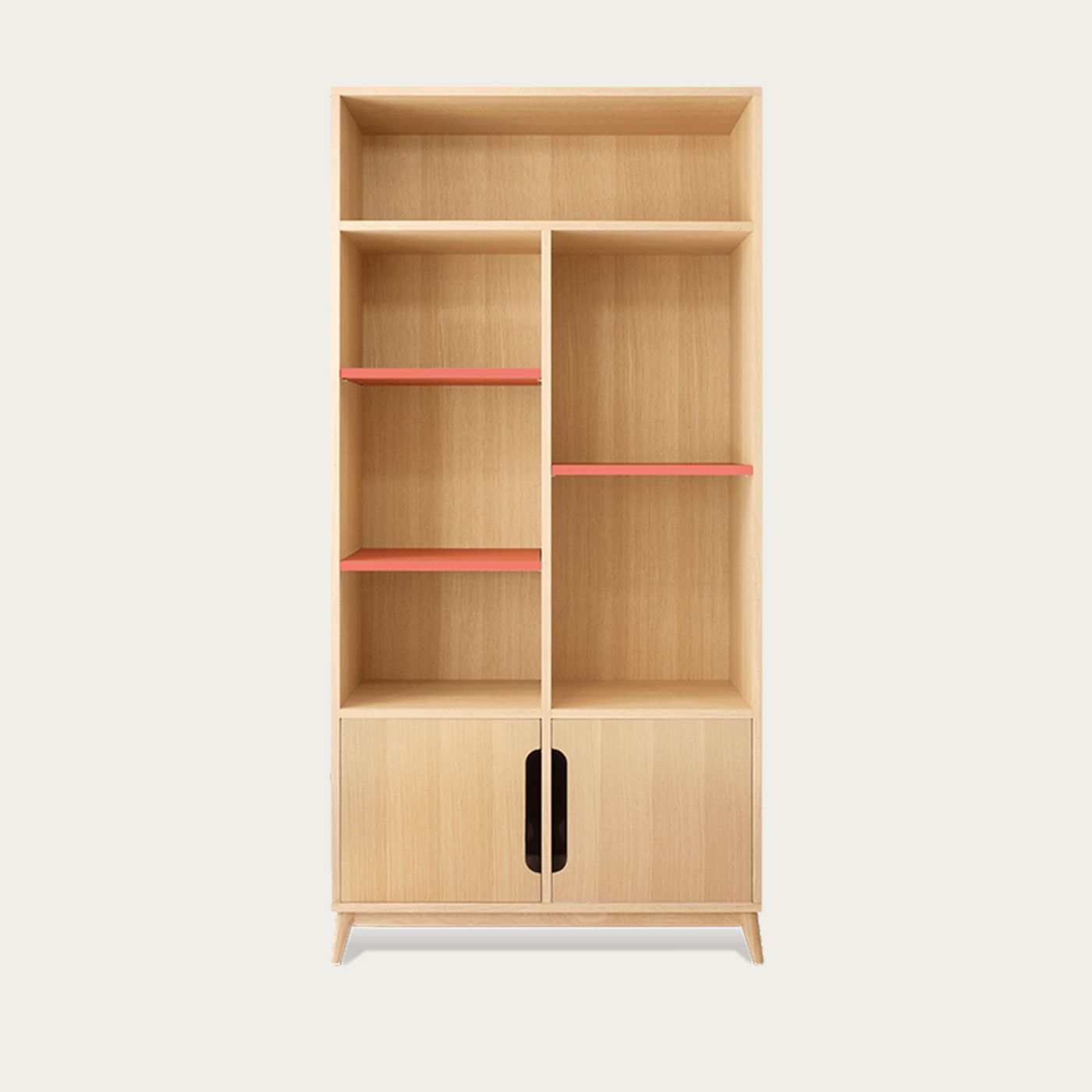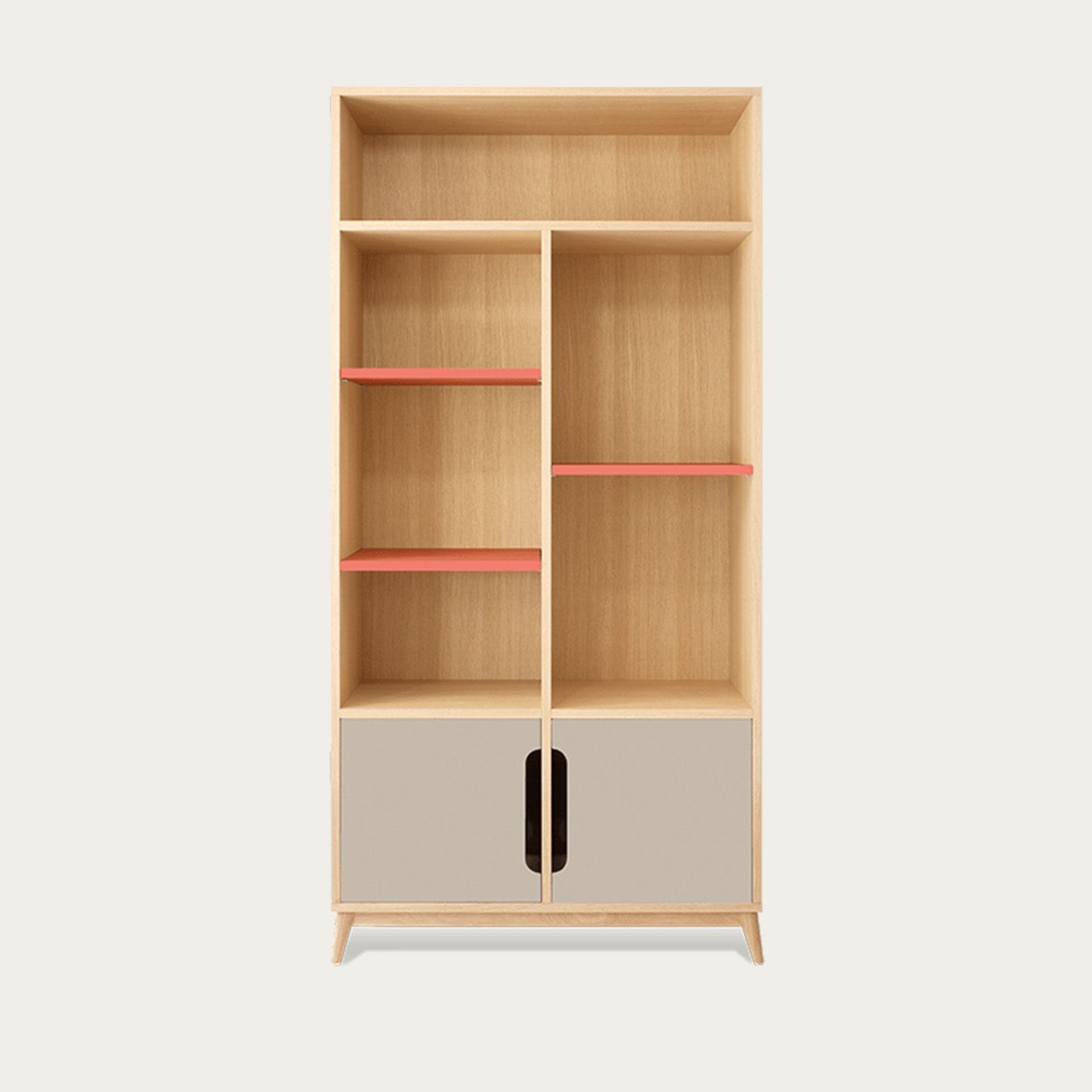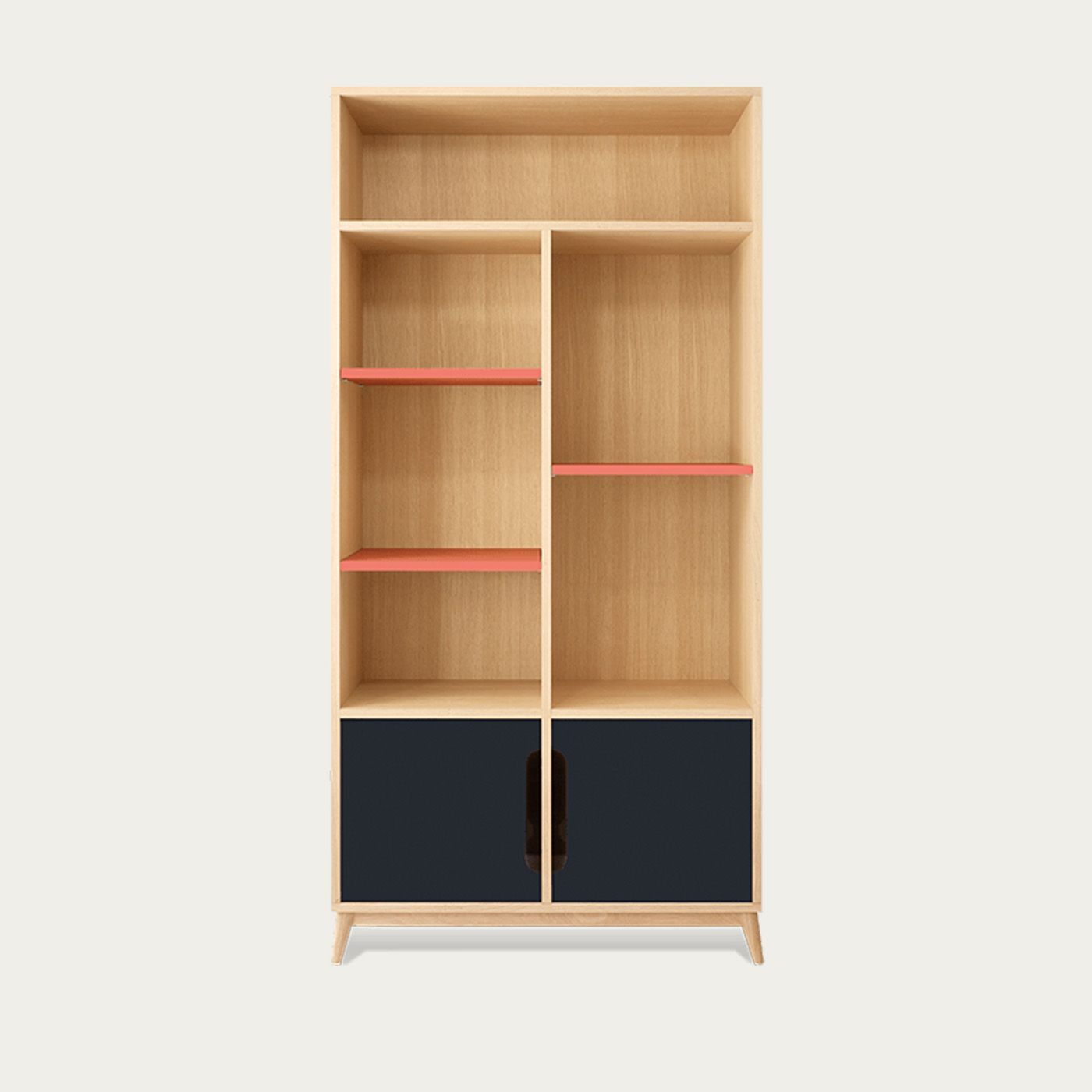 Order now to receive by 3 Aug - 18 Aug
Sizing
Shipping & returns
Handcrafted near Porto – the home of furniture making – Kulile's modular furniture pieces are distinctive yet durable. They're made from real wood veneer, and designed to be customisable – you choose the shape, size, finish and style. Pieces with personality.
Kulile translates to 'a person who is growing up' in the Changane dialect of Mozambique, and it's an apt name for modular furniture that grows as you do. Based in France, Kulile's modular furniture pieces are customisable to help you create a space that's uniquely yours. Plus, each collection's optimised for small spaces, with a slim profile. Their pieces have a simple Scandi aesthetic – made more modern with cool use of colour – thanks to tapered legs, light wood and curved silhouettes. Easy to style, and easy to make your own.
• Made in Portugal • Natural oak • Dimensions: L86 x D40 x H175 cm • Shelf dimensions: W39 x D38 cm • Dimensions of closed storage: W39 x D38 x H37 cm • 3x removable coral shelves • Slow closing doors • 3x adjustable shelves