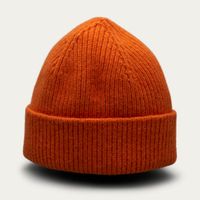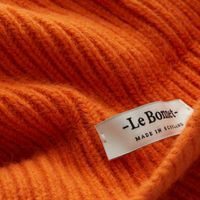 Flame Beanie
Shipping & returns 
Description
Effortlessly appealing and universally loved, there's nothing like a great beanie to help you ease into the chillier days. Combining sustainable, responsibly-sourced natural materials and traditional Scottish craftsmanship, eponymous accessory brand Le Bonnet offers an incomparably cosy take on the cold-weather favourite.
Story
Born in Paris and designed in Amsterdam, Le Bonnet is a proud amalgam of French and Dutch expertise - as is its founder, model Matthieu Jansen. Born from the globally relatable difficulty to find the perfect beanie, this passion project-turned-global-success perfects the ultimate cold weather accessory.
Features
• Sourced and handcrafted in Scotland • 75% Lambswool, 25% Caregora-Certified Angora • Natural materials sourced with respect to animal welfare • Dryclean only
Special Care
To best preserve my quality and appearance, please have me dry-cleaned professionally. I'm worth it!