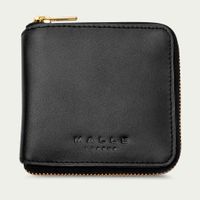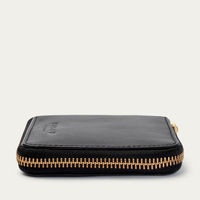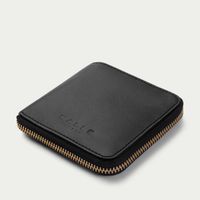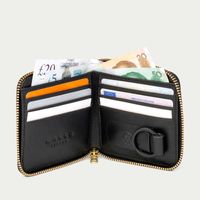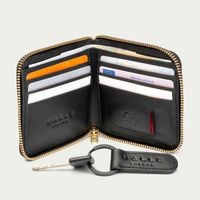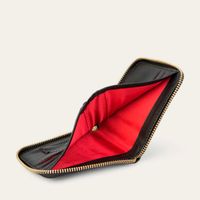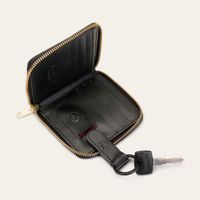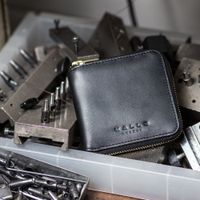 Moto Zip Wallet
Shipping & returns 
Description
The Malle Moto Wallet is designed to hold all of your daily essentials, with the smart addition of a key ring. Each Malle Moto wallet is handcrafted with luxurious, durable full-grain black Italian leather. The wallet interior is lined with a unique red French silk - lightweight, yet extra strong. The wallet is then embossed with the matte black Malle marque.
Story
London-based with adventure rooted firmly in its soul, Malle was founded by motorcycle enthusiasts Robert Nightingale and Jonathan Cazzola. On a mission to create the crème de la crème of adventure apparel, the duo set out to create purposeful travel luggage that outperforms any kind you've ever tried before.
Features
• Interior key attachment • Full-grain Italian leather • Interior French silk lining • Matte black Malle embossing
Special Care
• To keep your bag in the best possible shape, please use the correct Malle wax to maintain 100% waterproofing and leather condition. • Darker colour waxed cotton fabrics can fade if left in direct sunlight for long periods of time • The wax in the cotton canvas protects the fabrics from dirt, water and sun, so please make sure your Malle is kept in good condition for a longer, happier life.