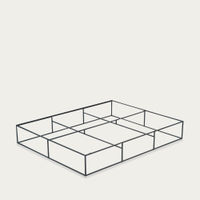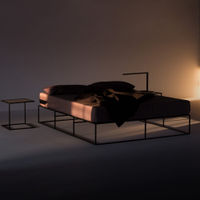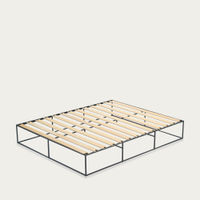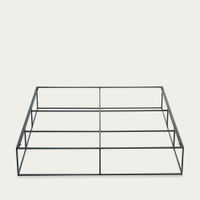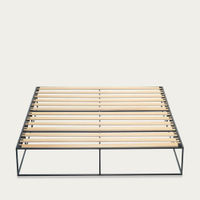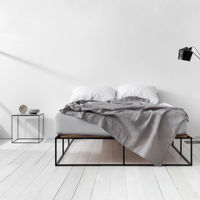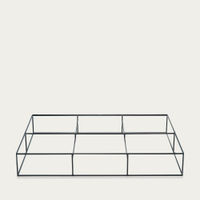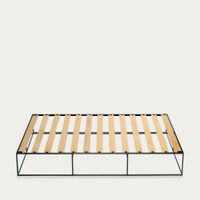 Crafted by Mazanli
Black Ion Bed
From a single, handmade industrial bed frame to a furniture brand that's popular Europe-wide, MAZANLI's industrial pieces are minimal yet high impact. Everything's crafted to perfection, by the best in the business. The ION Bed is a minimal, industrial bed frame in steel.
Style: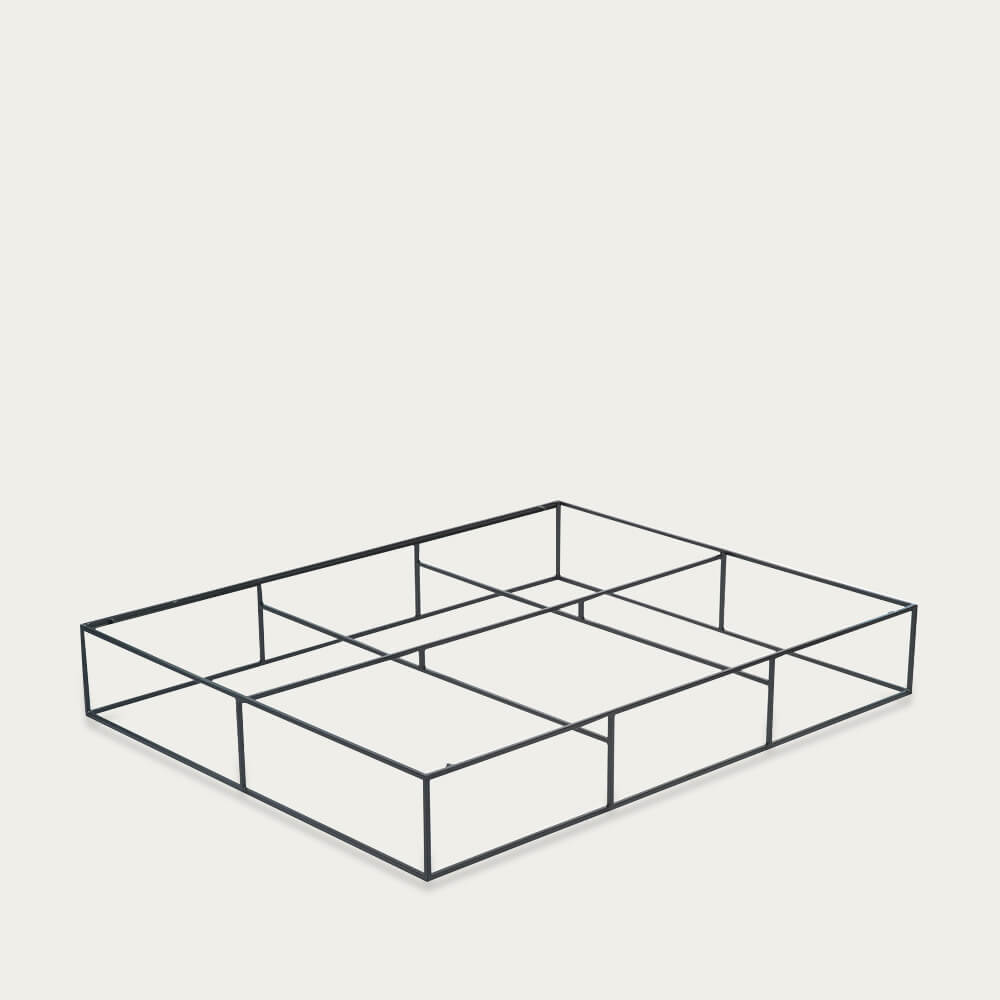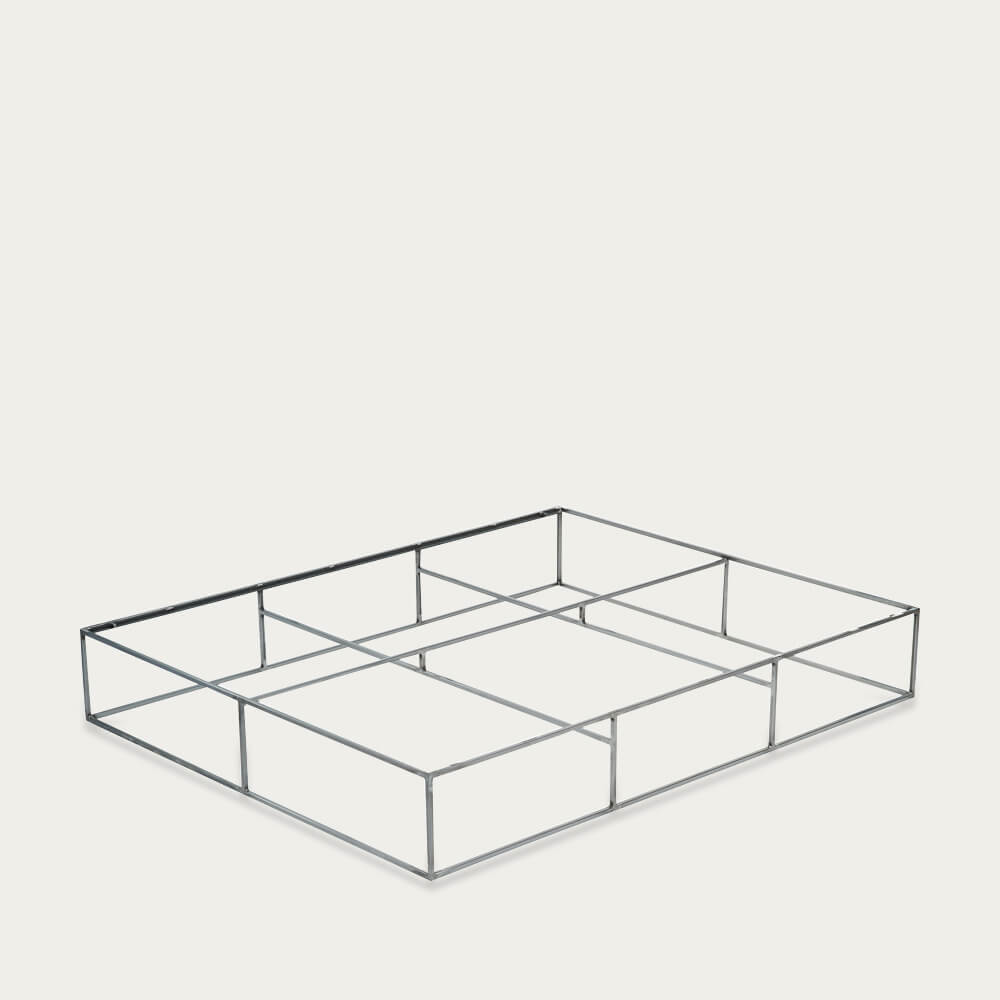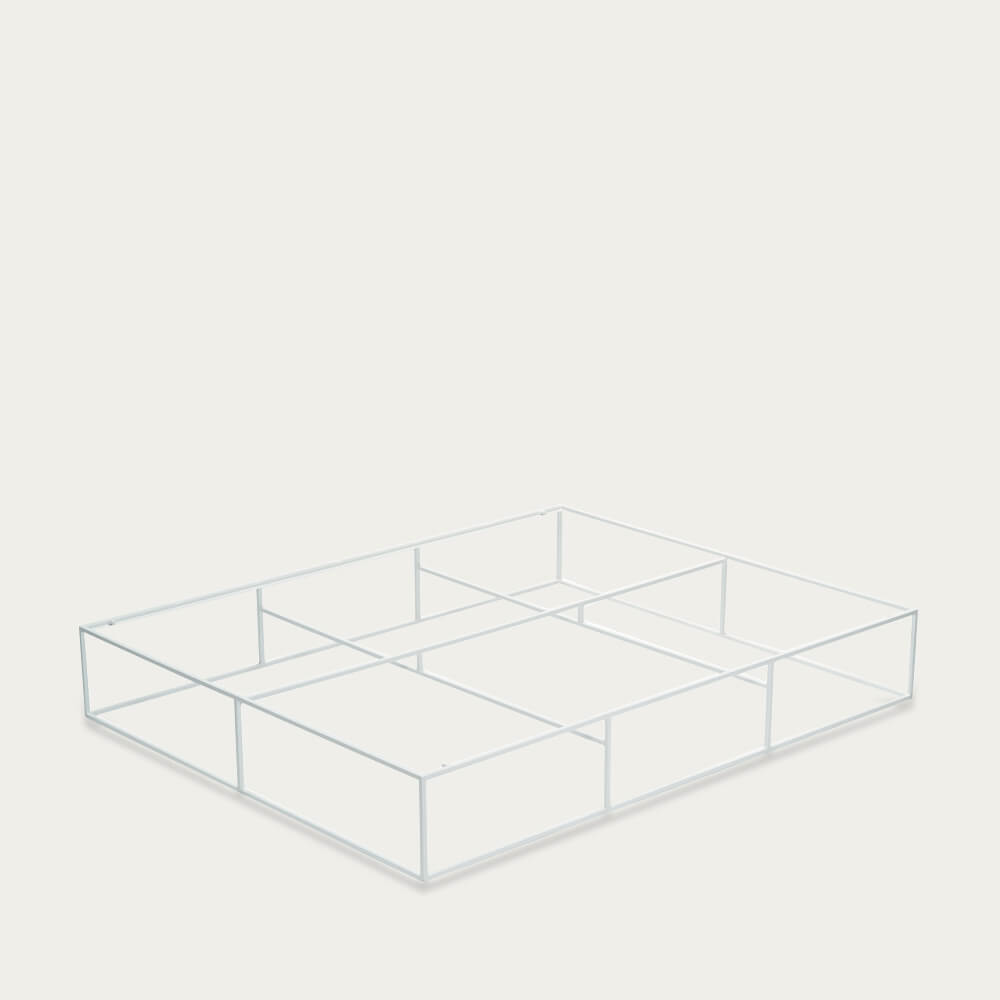 Order now to receive by 7 Jul - 21 Jul
Size guide 
Shipping & returns
From a single industrial bed frame to a well-loved furniture brand, Berlin-based MAZANLI's popularity is a testament to its dedication to innovation and quality. The ION Bed is a minimal, industrial bed frame in steel. It's the result of an appreciation of simplicity, and has bold angles and lines with all unnecessary distractions removed. It's robustly constructed, and uses square tubes of Thyssenkrupp steel to ensure it's sturdy as well as striking. Perfect in industrial or minimal bedrooms.
Berlin-based MAZANLI was founded in 2016, after Süleyman Mazanli's search for the perfect bed frame came up short. His criteria: a bed that was equal parts minimal, sturdy and industrial. But after lots of research, he decided his best option was to craft it himself – his very own dream bed, and the first MAZANLI product. The ION caught the attention of his friends first, and then a large online retailer who placed an order for 85. Which meant quickly scaling into a warehouse, collaboration opportunities, and – now – a business that's popular Europe-wide. Every new piece shares the same industrial aesthetic, as well as an innovative spirit.
• Material: Steel, • Slats (13 pieces, 11.9mm High), Beech Wood with 1.4x30mm Cotton Binding, • Included in Delivery: Bed Frame (welded), High-Quality Extra Low Beech Wood Slats, Silicone-Pvc Floor Protectors, • Product Weight: 18-23kg • Assembly: Not Required, • Product Origin: Berlin, Germany
Protect from Moisture. More Moisture in The Room Results Faster Patina Formation. When Cleaning, Wipe with A Damp Cloth and Then Remove The Moisture Immediately With A Dry Cloth.