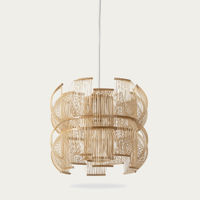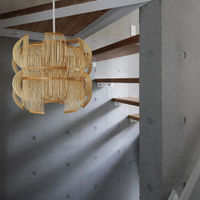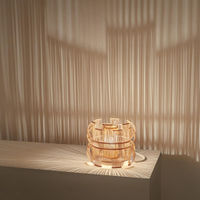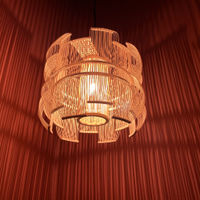 Crafted by Motarasu
Bamboo Sen Pendant
Encompassing the best of Japanese and Danish design in one, Motarasu, craft exceptional furniture and homeware that aims to inspire. Handmade by the artist Tani Toshiyuki himself in Japan, using the traditional art of takesensuji, the Sen pendant lamp is a pure work of art, it builds on tradition while adding a modern look and use. Playfully manipulating light and shadows, adding an air of sophistication to any room.
This product cannot be shipped to your location
Sizing
Width: 260 mm Height: 230 mm Depth: 260 mm Weight: 295 g
Shipping & returns
With Motarasu you can expect unique interior and furnishing solutions disguised as beautiful pieces in solid, raw materials. With a collective of Danish and Japanese designers, Motarasu combine the best of both worlds, bringing joy to the everyday.
Furniture and interior brand Motarasu was established in 2018 by Mikkel Zebitz with the idea of bringing together designers from Japan and Denmark. Motarasu was formed to celebrate the proud heritage and design traditions of both countries by crafting beautiful, functional pieces that bring joy.
• Made in Japan • Handmade by the artist himself using 600 bamboo strips • White textile cord 3 m • Incandescent E14 60W bulb or equivalent LED • Dimensions: W26 x D26 x H23 cm • Weight: 295 g
I can be cleaned for dust using a dry soft cloth or a vacuum cleaner with a soft brush.