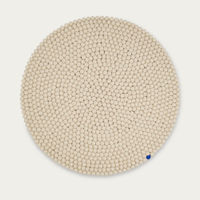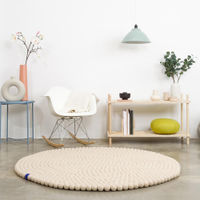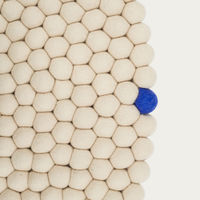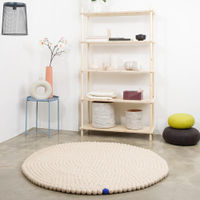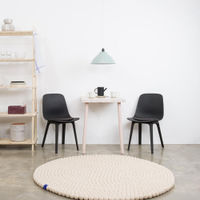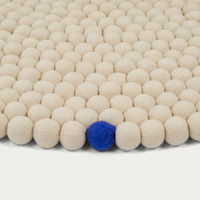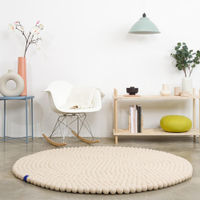 Crafted by Myfelt
Beige Round Felt Ball Rug Big One
There's an innocence to myfelt's unusual designs: everything's made of felt, in primary and playful colours that'll stand out in your home. They use skilled craftsmen to bring their collections to life, and each one is decidedly anti-ordinary. Round Felt Ball Rug Big One is a round felt ball rug with a colour pop, in pure wool.
Style: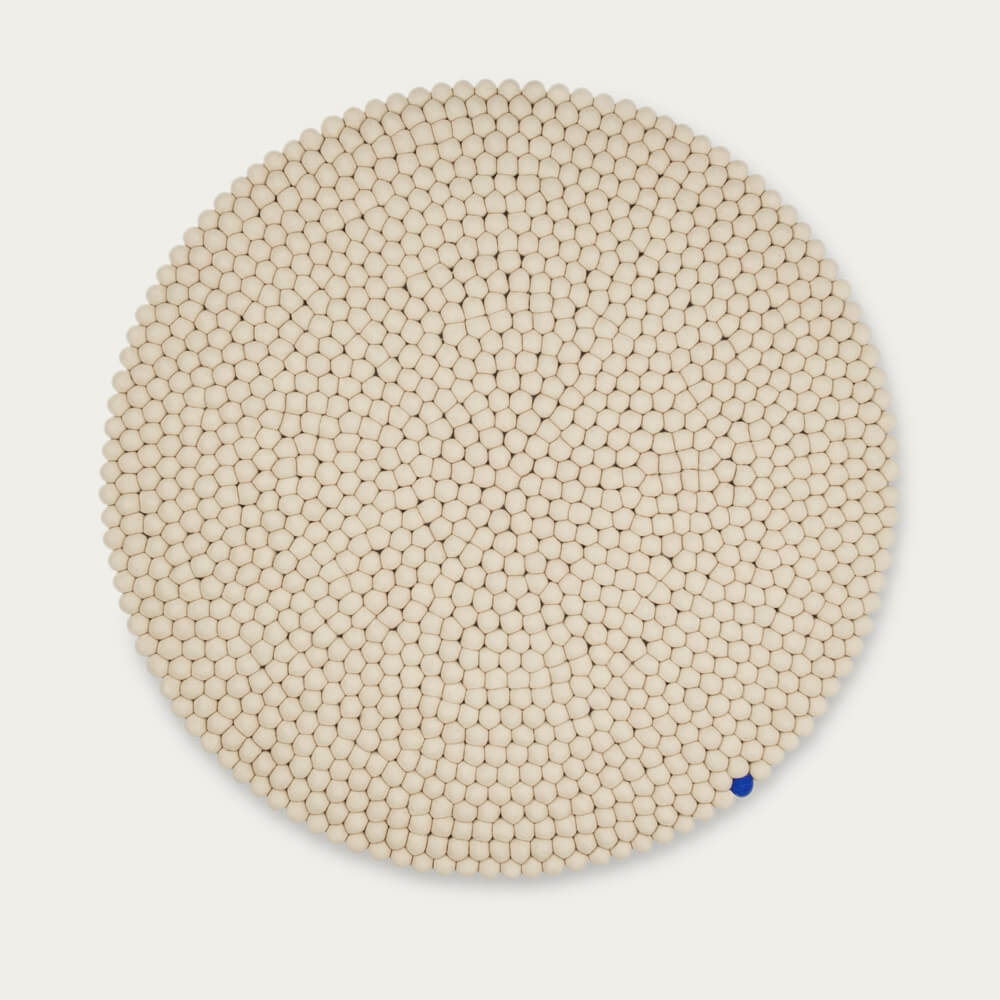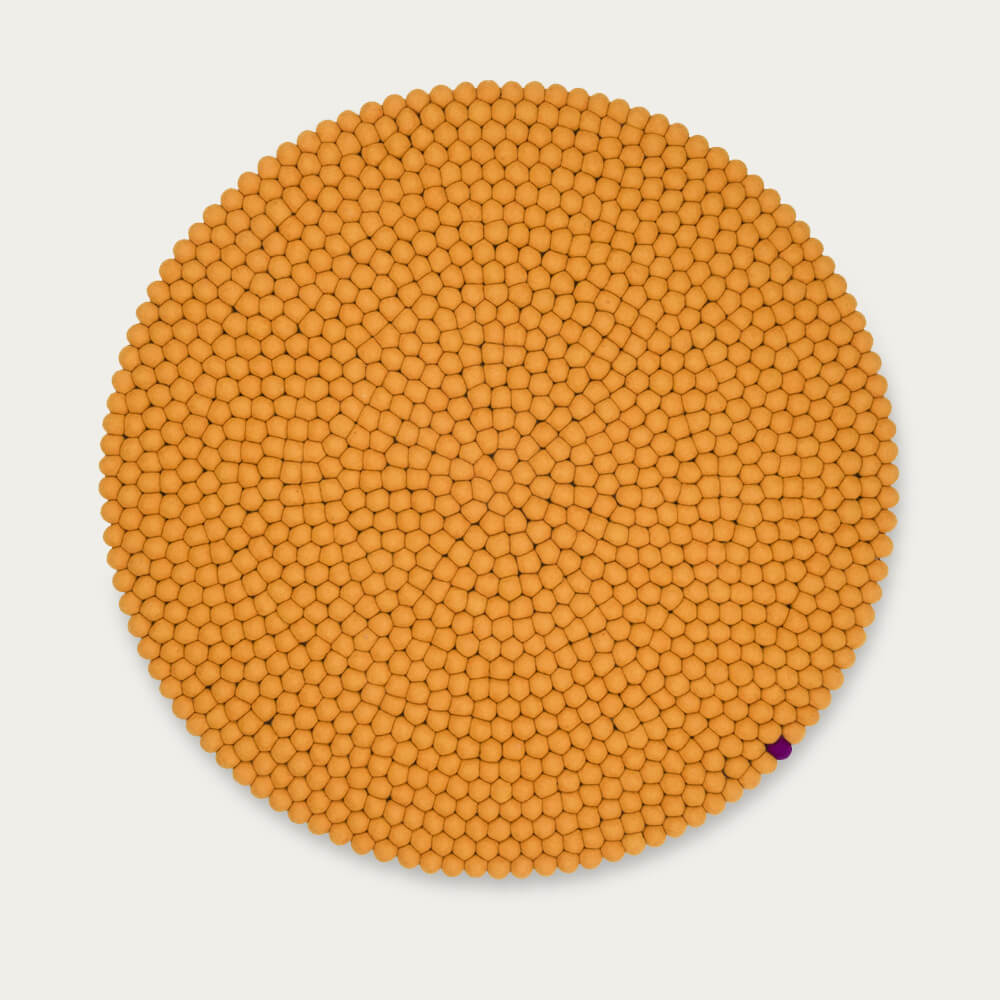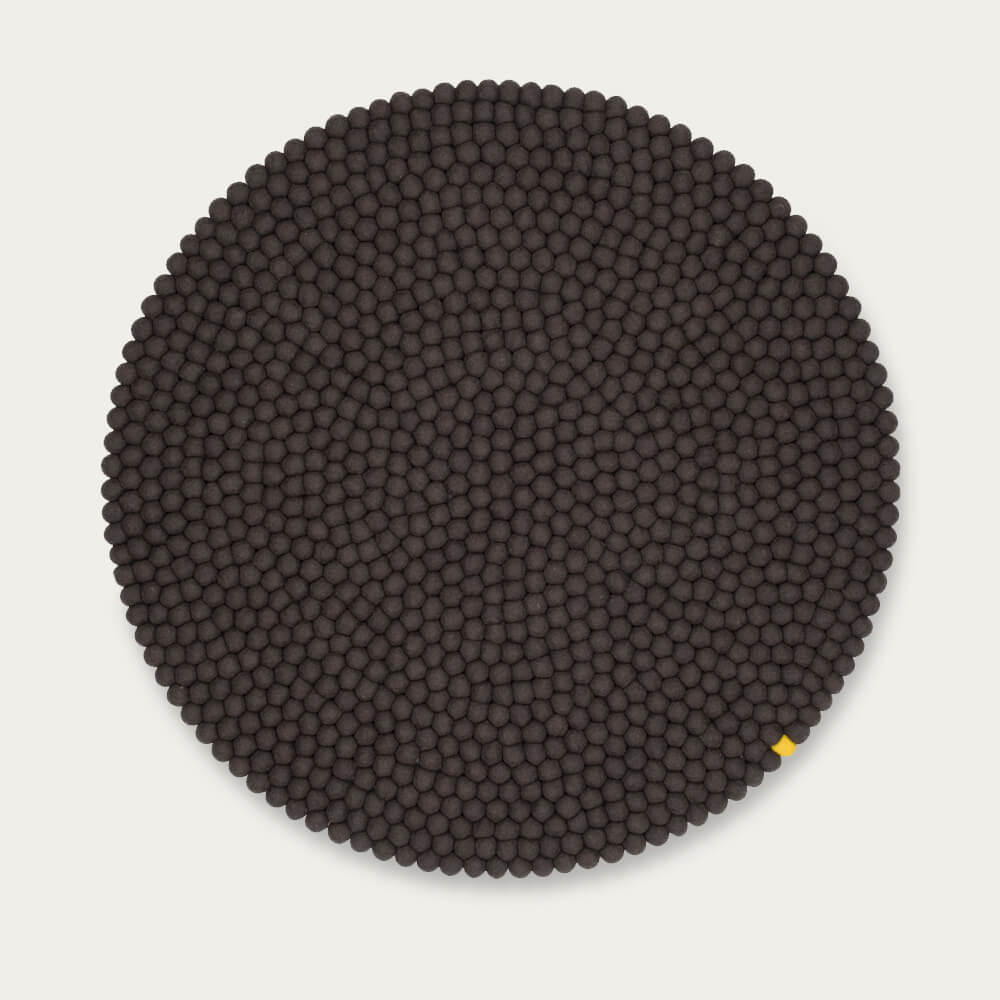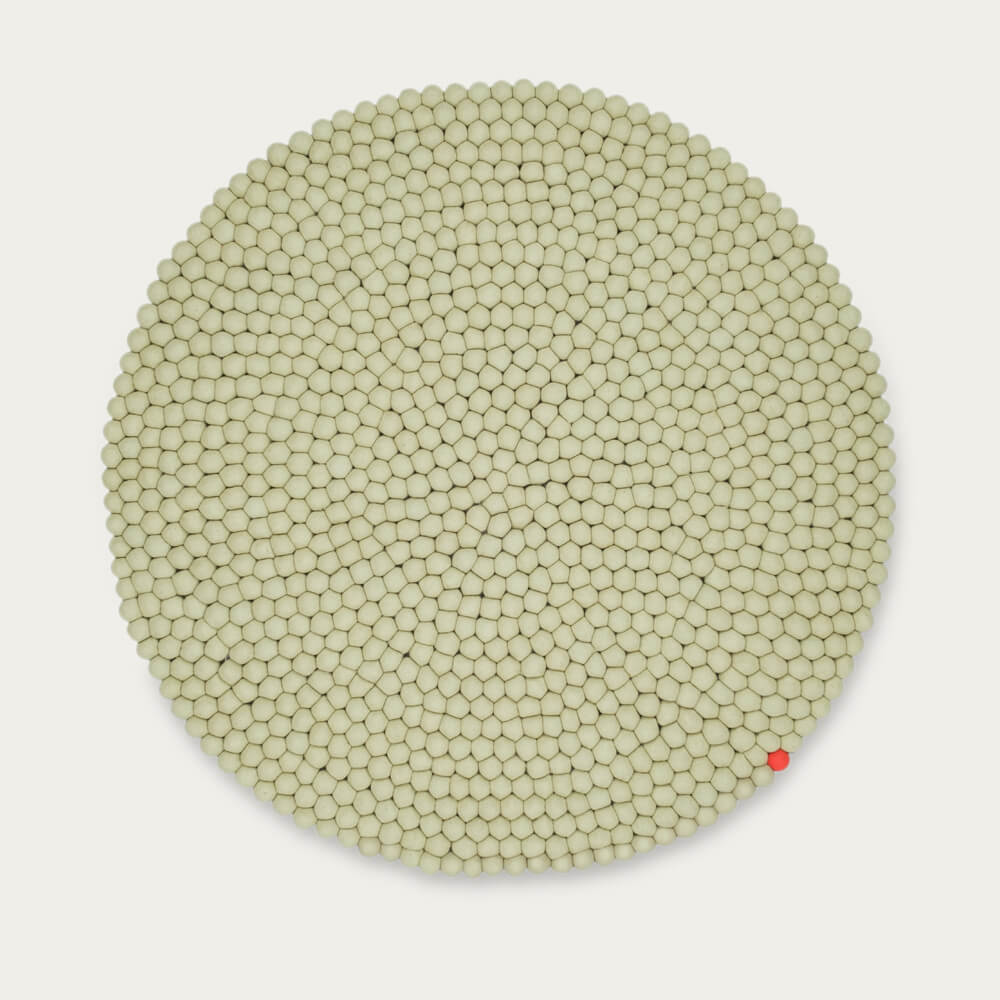 Order now to receive by 27 Jun - 6 Jul
Shipping & returns
In need of a pick-me-up? myfelt's rugs and home accessories are cheerful and fun: miniature felt shapes in a rainbow of colours, expertly crafted together sustainably in Nepal. Each piece is a work of art – meaning you might spend as much time admiring it as you do using it. The Round Felt Ball Rug Big One is a durable, sustainable rug made from oversized felt wool balls – naturally dirt repellent and hardwearing. Because of how it's constructed, it's textured underfoot and super squishy. And wherever you place it, it'll bring a touch of the anti-ordinary to your home – thanks to its contrasting colour pop.
Say 'hey' to playful furnishings brand myfelt – a Berlin-based design studio producing colourful felt rugs and accessories. There's an innocence to each piece – from their unique use of felt, to their sustainable production by craftsmen in Nepal. Each one's been designed to make your home anti-ordinary. So if you like your style standout, this is the brand for you.
• Material: New Zealand Virgin Wool, • Made of Pure New Wool, • Naturally Dirt-Repellent, Extremely Hard-Wearing and Durable, • Purely Natural Product, • 5-Year Warranty, • Certified by Goodweave
• Due to environmentally friendly dyeing methods, myfelt carpets cannot be dry-cleaned, or cleaned using water-based methods. These methods can cause changes in color. • New felt-ball carpets may have short, single hairs on the surface that are not spun into the felt-ball, but these disappear after regular vacuuming. Do not use a brush when vacuuming the carpets.