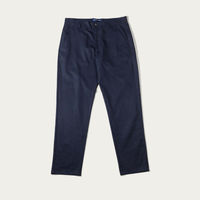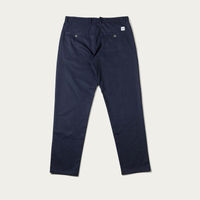 Navy Japanese Tencel Pant
Sizing
This garment runs true to size, with a relaxed Chino fit.
Size guide 
Shipping & returns 
Description
Constructed using a blend of Japanese cotton and Tencel fabric, Native North's Tencel Pant is based on the classic, relaxed Chino with discreet details and a truly comfortable fit.
Story
Founded in 2014 by Morten Hvidtsted, Scandinavian menswear label Native North proudly takes its name from its hometown of Norrebro, Copenhagen. Inspired by the clothing that accompanies a man in his daily routine, the brand caters to the modern businessman and the adventurer alike. While materials are carefully sourced from their region of speciality (we're particularly fond of the French linen), the brand ensures that its craftsmanship is executed by the best in their field - even if those experts are found halfway across the globe.
Features
• Japanese Fabric • 60% Tencel 40% Cotton • Relaxed Chino Fit • Covered Side Leg Seams • Metal Buttons
Special Care
To best preserve my appearance and longevity, please wash me at low temperature (30 degrees Celsius) with a gentle detergent and hang or lay me out to dry.