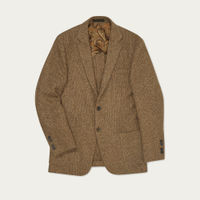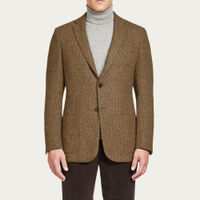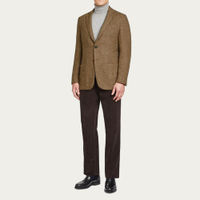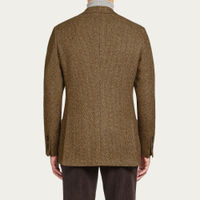 Meynell Single-Breasted Jacket
Size guide 
Shipping & returns 
Description
New & Lingwood's a historical menswear brand with contemporary flair – combining prints and patterns with techniques that date back to 1865. Their flamboyant, fun fashion has a sartorial edge. Helping discerning gents dress for any occasion. The Meynell Single-Breasted Jacket is handsome and smart, made from wool woven in Yorkshire in a distinctive checked pattern. It's a practical piece, with straight flap pockets as well as a ticket pocket. And it's finished with signature Savile Row spaced cuffs, along with a tonal paisley printed lining.
Story
New & Lingwood has been helping gents dress for the occasion since 1865 – whether the occasion is lounging in luxury or stepping out in style. Founded in Eton – the lap of luxury – the sartorial menswear brand began by fitting scholars and college masters, and has since branched out to locations in central London. And while the scholars still head here first for their finery, it's loved by all gents who prefer clothing with character, and their sartorial fashion with a playful edge.
Features
• Tonal Paisley Printed Lining, • Straight Flap Pocket with A Ticket Pocket, • Woven in Yorkshire
Special Care
• Brush off any gathered dust or crumbs from your jacket at the end of every wear, preferrably with a clothing bush made from soft, natural fibres, • Dry clean your jackets only when really needed, once every six months should suffice unless there are any emegency stains that need taking care of.