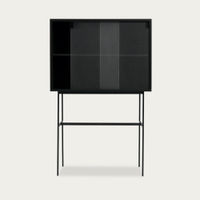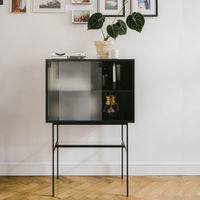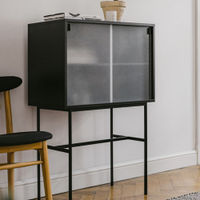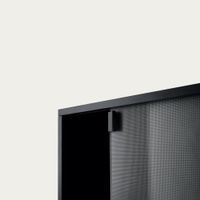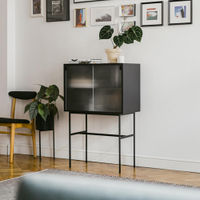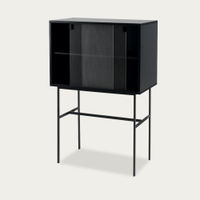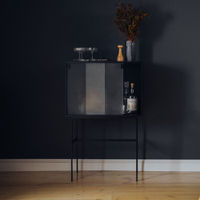 Vulcano Black Lekko Cabinet
This product cannot be shipped to your location
Sizing
Dimensions: 70 x 40 x 110 cm
Shipping & returns 
Description
Easy to assemble, bold, modern, sustainable and transparent are what noo.ma are known for being. The ideal products for any interior space and style.
Story
Born in 2017 in Poland, noo.ma first began on the fourth floor of a townhouse in founder Damian's spare room with partner Cyprian. Motivated by seemingly unrealistic ideas, the pair approached noo.ma with a completely fresh take on the interior design industry. Through trial and error, they were able to grow noo.ma into the company it is today – a brand offering functional, high-quality and timeless furniture and accessories you'll instantly fall in love with.
Features
• Made in Poland • Body: ultra-matt melamine and particleboard • Base and legs: black powder-coated steel • Handles: black powder-coated steel • D70 x W40 x H110 cm • Weight: 25 kg • Delivered preassembled
Special Care
When dirty or dusty, please tend to clear your furniture using a clean, damp cloth before leaving it to dry. If any substantial moisture remains after cleaning it, please wipe the surface dry to avoid any staining.