Crafted by Nordic Knots
Ice/Blue Stripes Rug
Inspired by the beauty of Nordic light and landscapes, Nordic Knots' handwoven rugs are timeless and long-lasting. Each piece mixes old and new patterns, in colours inspired by Scandinavia's natural beauty. The Stripes Rug is a patterned, hand-loomed rug in 100% New Zealand wool.
Style: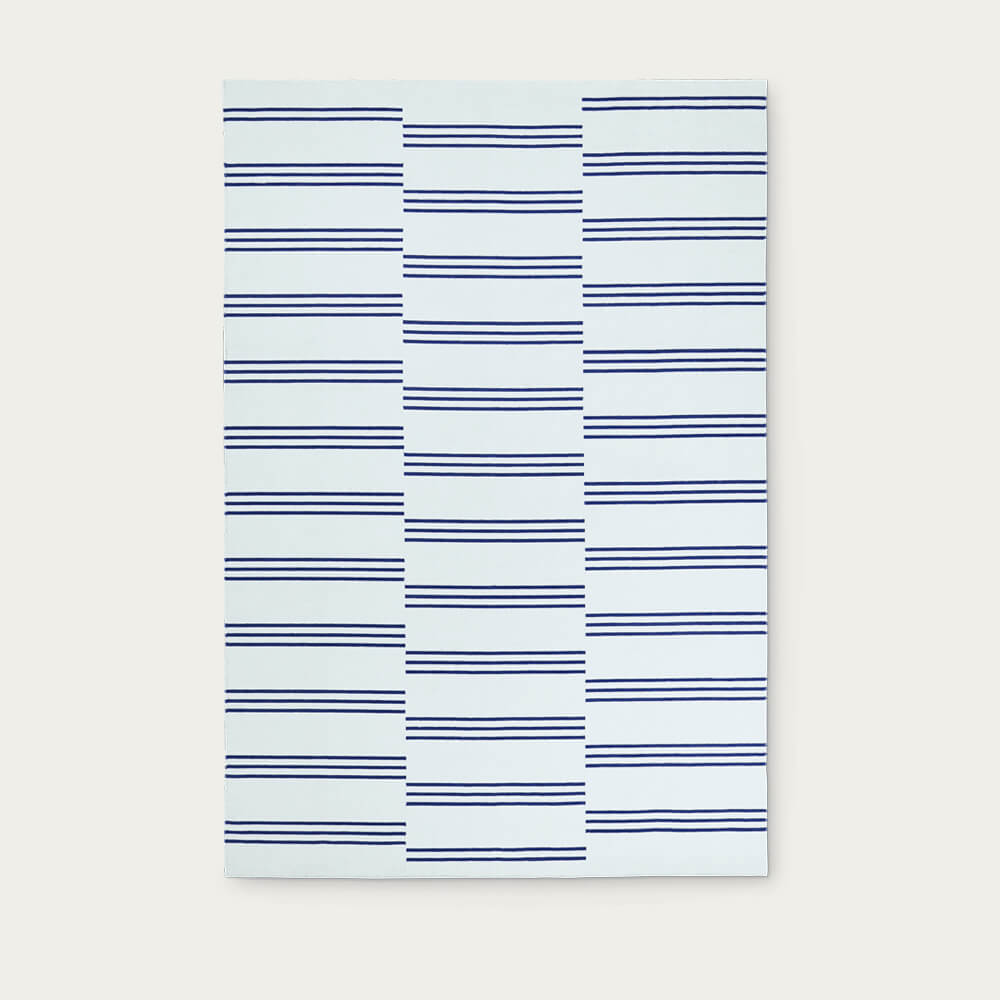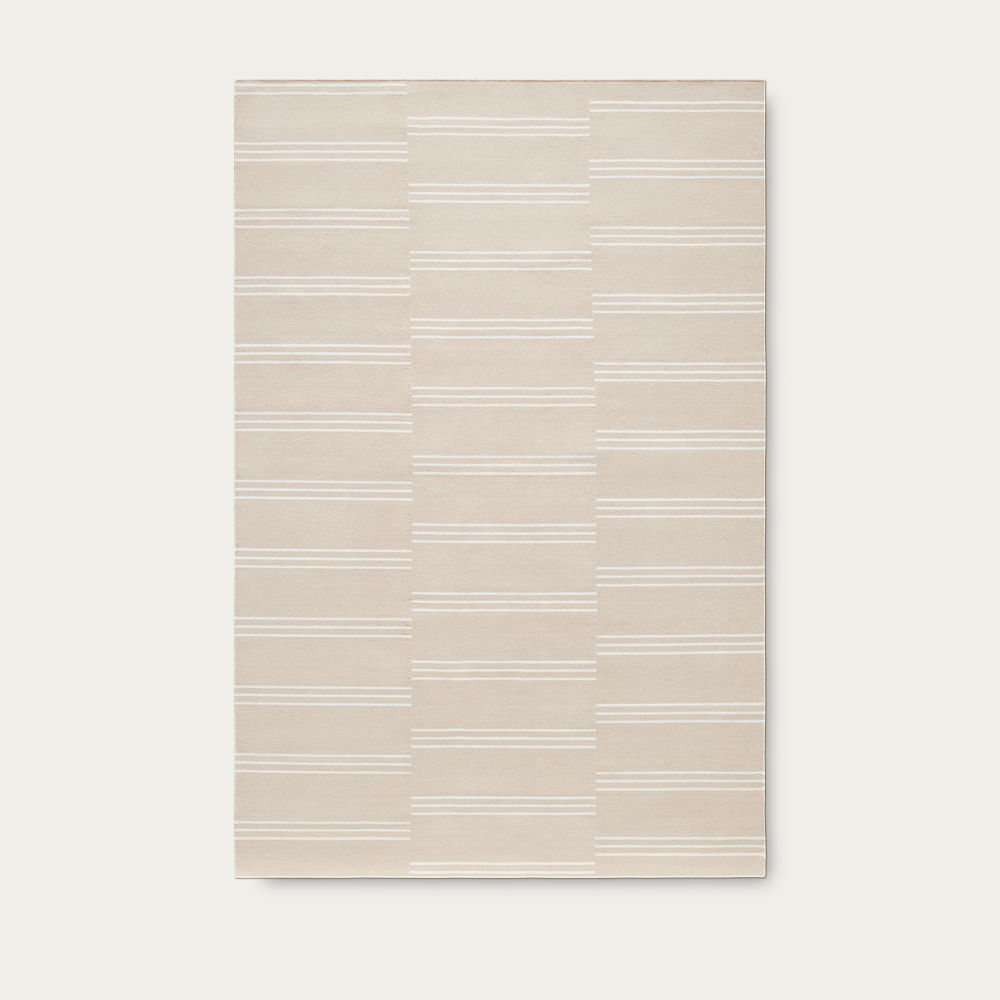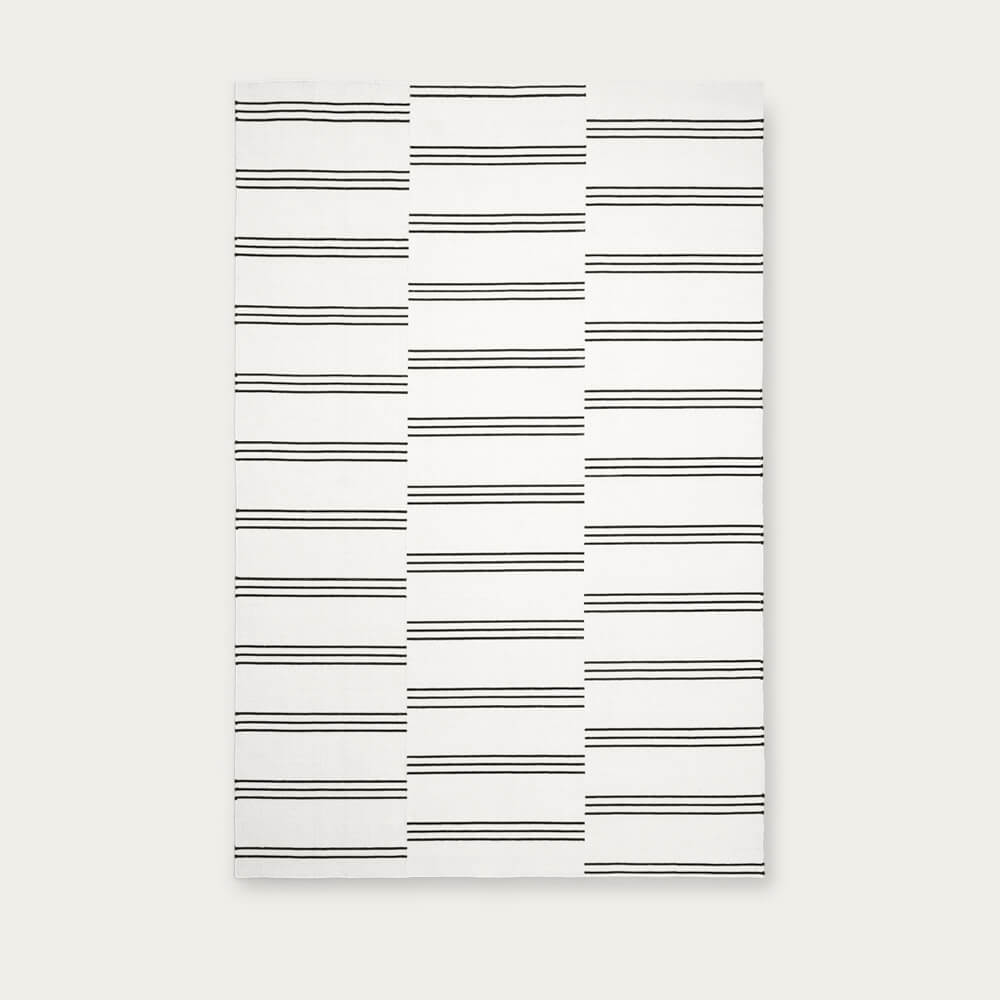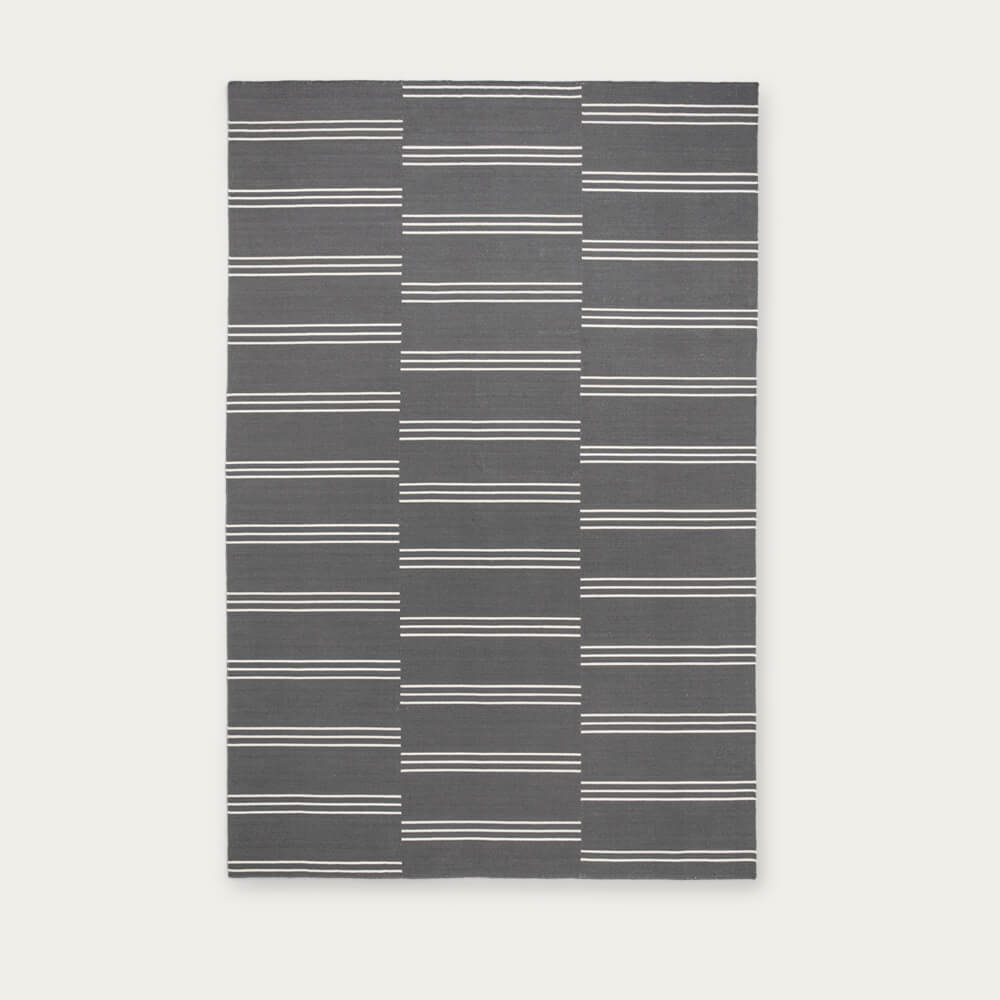 This product cannot be shipped to your location
Shipping & returns
Designed in their own studio in Stockholm, Nordic Knots' handwoven rugs are high quality and timeless. They've got a minimal aesthetic, in muted tones and geometric patterns – just like the rugs found at the centre of Scandinavian homes. The Stripes Rug has a brickwork pattern that's subtly industrial, but tempered by a soft colour palette. It's skilfully hand-loomed in 100% New Zealand wool for a soft feel that will last a lifetime. Plus, it's woven straight through so you can use both sides of the rug if you need to.
Founded in 2016, Nordic Knots is a family-run brand headed by a trio of design enthusiasts. They're united in their passion for bringing the beauty of Swedish homes to every home, which meant founding a rug making brand was the obvious choice – at the centre of every Swedish home is a good rug. Their pieces mix old and new patterns, in colours inspired by Nordic light, landscapes and Stockholm's architecture. And each rug is minimal yet functional – a timeless way to level up your home's look.
• Hand Loomed Flat Weave Design. 6mm Thickness, • Recycled PET Yarn for Softness and Sustainability, • Designed in Stockholm, Handmade In Bhadohi, India
For a deep, seasonal clean, please have me professionally dry-cleaned - I'm worth it! However, daily cleaning may be done with a vacuum cleaner, beating or a brush with a little soapy water. Please allow me to lie flat and dry after cleaning.