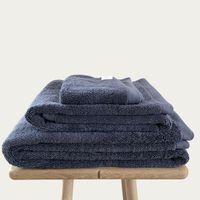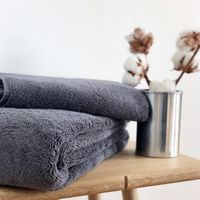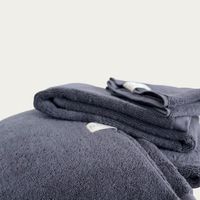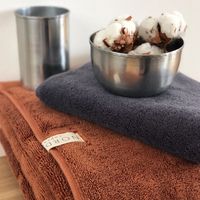 Slate Grey Skagen Towel Set
Order now to receive by 4 Feb - 11 Feb
Sizing
Dimensions: Wash cloth: 30 x 30 cm Hand towel: 45 x 80 cm Bath towel: 76 x 142 cm
Shipping & returns 
Description
Nordifakt are a brand that's paid attention to the finer details of their designs. Thanks to the anti-bacterial technology used, each piece is acne reducing, kills 99.9% of bacteria and is 100% recyclable – keeping your textiles fresher for longer. All wrapped up in timeless styles and colours for everyday use.
Story
Danish brand Nordifakt are on a mission to create pieces that are better for you and for the planet. Using state-of-the-art anti-bacterial technology and Oeko-Tex certified organic materials, their homeware is designed to be washed less, and therefore replaced less. Not only does it save you time when it comes to laundry but it's kinder on the environment too as it requires less water. Each piece is designed in Copenhagen and ethically made in Portugal.
Features
• Made in Portugal • 100% organic cotton • Set includes: 2x washcloths, 2x hand towels and 2x bath towels • Dimensions: Washcloth: 30 x 30 cm Hand towel: 45 x 80 cm Bath towel: 76 x 142 cm • Kills 99.9% of bacteria • Wash less and at a low temperature • Acne reducing • 100% recyclable • Oeko-Tex certified
Special Care
It's recommended to wash me at low temperatures to keep intact the technology that prevents bacteria from growing. You can also wash me much less than your normal towels, saving both time and water, while making you and the environment a little happier.