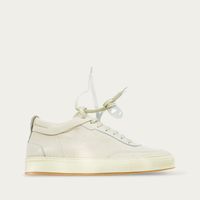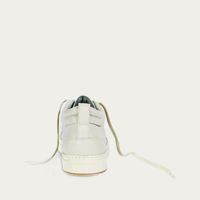 Crafted by North 89
Oatmeal No-2 MT Sneakers
Inspired by old school basketball shoes, the No.2 MT sneakers are the ideal hybrid pair for colder days. Made using premium leather with nylon laces and a rugged outsole, they're ideal for everyday wear. Striving to deliver footwear based on quality, functionality and comfort, North 89 take inspiration from the Scandinavian weather conditions. Designed to benefit those with an active lifestyle, using innovative materials to beat the elements.
Sizing
Size guide 
Shipping & returns
Thoughtfully designed with attention to detail, North 89 footwear is made to be both durable and practical. Boasting benefits like memory foam and an antibacterial sole, the brand's signature sneaker guarantees a luxuriously comfortable wear, while its various seasonal options leave us plenty of choice. All their shoes are designed in Stockholm, Sweden, and handmade in Porto, Portugal. They come in a branded box with a set of extra nylon laces.
Inspired by Scandinavia's unpredictable weather conditions, North 89 honours traditional Portuguese craftsmanship and Italy's expertise in shoemaking to offer a modern, minimalist take on the urban sneaker. Successfully combining comfort, versatility and uncompromised quality since 2016, the brand's signature sneaker caters to men, women, and every season.
• Handcrafted in Portugal • Italian leather upper • Calfskin lining • Removable inner sole • Memory foam insole • Nylon laces • Rugged outsole • Leather heel tab • Metal shank for support • Each pair comes in a branded box with an extra pair of nylon laces
In case of contact with dirt or stains, please wipe me with a damp cloth and leave me to dry. In the case of stubborn stains on a leather / suede composition, please tend to the affected area with a suede brush.