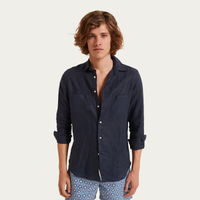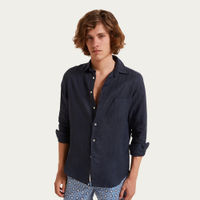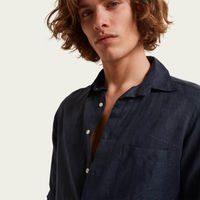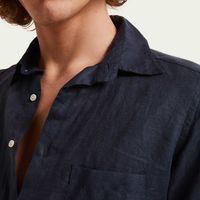 Navy Stromboli Linen Shirt
Sizing
This model runs true to size, with a relaxed fit.
Shipping & returns 
Description
A beautifully designed piece combining locally-sourced materials and artisanal attention to detail. Featuring a comfortable, relaxed fit and lightweight linen composition, Peninsula's linen shirt makes a refined addition to any summer wardrobe.
Story
Inspired by fond memories of a vibrantly Italian childhood, swimwear label Peninsula proudly encases sunkissed specks of its founder's appreciation for the Bel Paese. Featuring a refined blend of rustic, Italian architecture (think seaside villas and romantic hilltop churches) and a colour palette inspired by the sparkling Mediterranean, the brand offers a collection of beautiful mens' swimwear proudly made in Italy.
Special Care
To best preserve my appearance and longevity, please wash me at low temperature (30 degrees Celsius) using a gentle detergent and hang or lay me out to dry.