Crafted by Peregrine
Skiddaw Hudson Aran Jumper
Bristol-based Peregrine began in 1796, being handed down through generations of the Glover family before coming to exist as the brand you see now – 200 years later. They're dedicated to sustainable, locally produced knitwear and coats, and take traditional styles and make them more contemporary – like the Hudson Aran Jumper with raglan sleeves.
Style: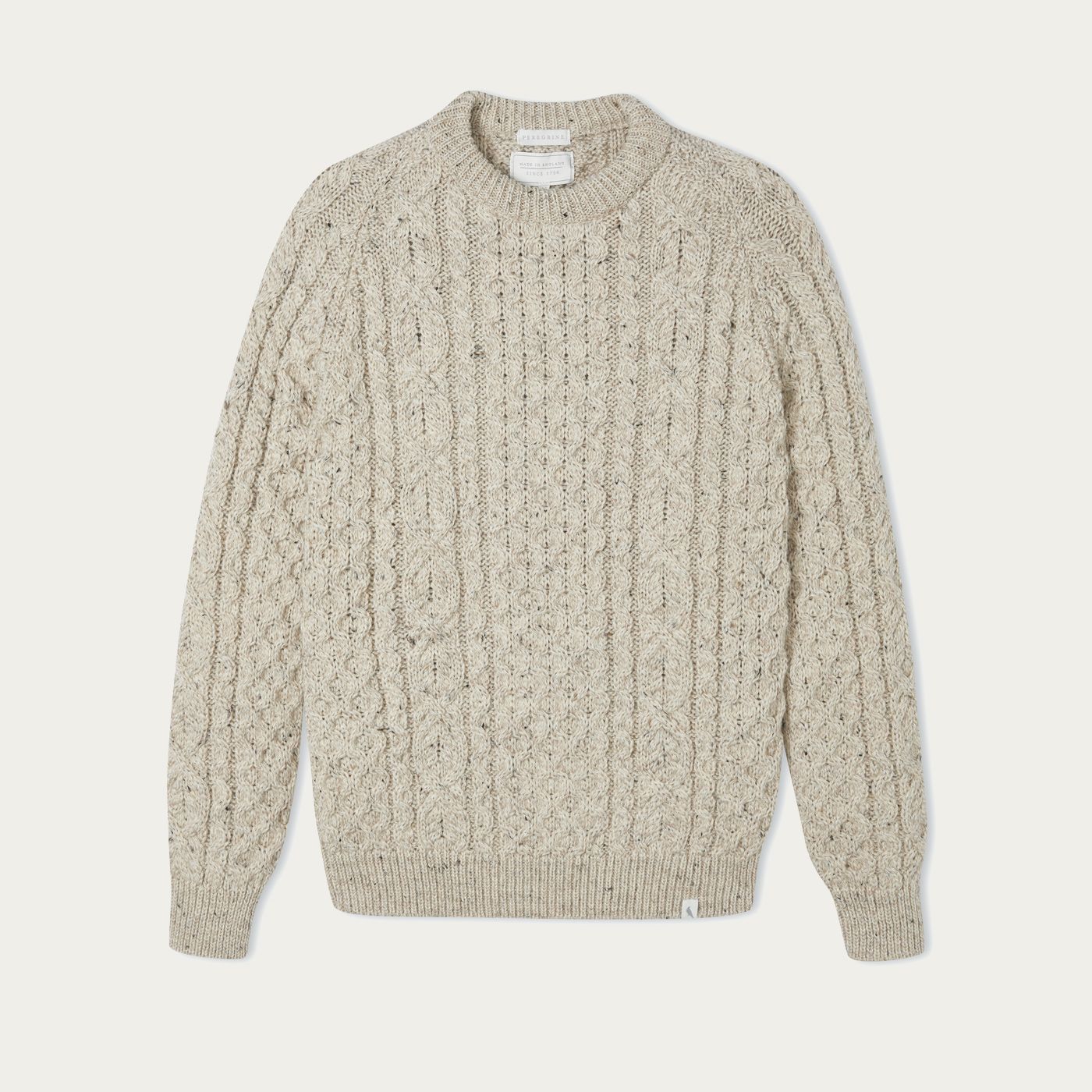 $135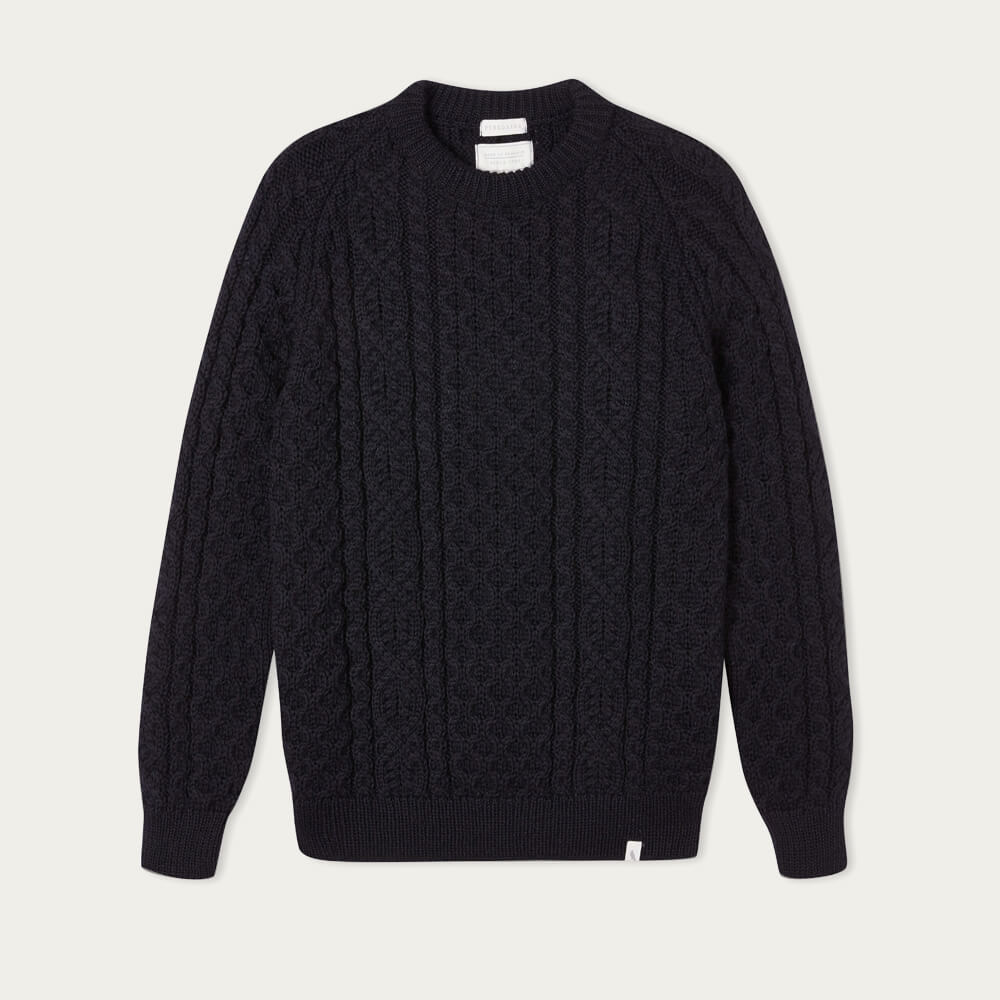 $135
Order now to receive by 20 Jul - 28 Jul
Size guide 
Shipping & returns
Up-level your wardrobe with the best of British. Peregrine has been in business for 200 years, with generations of the Glover family taking the wheel. The Hudson Aran Jumper is a true fisherman's rib – a piece originally created for fishermen going out in wet windy conditions at sea. So you can expect this jumper to keep you warm and cosy, made from chemical free British wool with natural water repellency and antibacterial properties. The wool has been sourced from a British Wool Accredited farm in Yorkshire – just 60 miles from the Peregrine factory. And because they're made in batches of only 200 pieces, you'll be adding a true collector's piece to your winter wardrobe.
Keeping it in the family has a deeper meaning, thanks to Bristol-based brand Peregrine. And it began in 1796, when the now infamous Thomas Glover took up hand-frame knitting and founded J G Glover & Co. Over 200 years later, this family-run business was rebranded – to Peregrine – with the aim of modernising the brand, bringing contemporary designs and a cleaner look. And with centuries worth of knowledge under their belt, Peregrine knows exactly what it's doing when it comes to producing 100% British knitwear and coats.
• 100% British Wool. • Sourced no more than 60 miles from Peregrine's factory. • Naturally water repellent. • Antibacterial properties. • No chemicals used in the dye. • Traditional fisherman knit. • Best seller. • Made in England.
To best preserve appearance and durability, please wash at low temperatures (30°C) using a gentle detergent, and hang or lay out to dry.