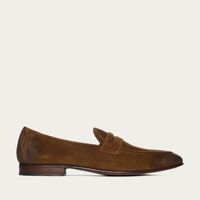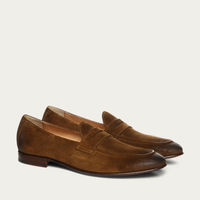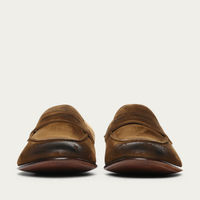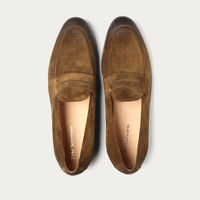 Acapulco Darjeeling Moccasin
Acapulco Darjeeling Moccasin
Order now to receive by 20 Aug - 26 Aug
Sizing
This model runs true to size; please consult the size chart for more ample information.
Shipping & returns 
Description
New to the Pete Sorensen family, the Acapulco revisits the iconic moccassin with a clean, handsome silhouette. Featuring a rounded almond toe, double sole and unique lived-in patina, it embodies the right balance between classic and fashionable. A strong model of rugged elegance, the Acapulco makes a refined addition to any wardrobe.
Story
Proudly Parisian, Pete Sorensen is the creative lovechild of couple and business partners Camille Hourdeaux and Kevin Serpaggi Monterey. Founded with the mission to create responsibly-made, beautifully handcrafted shoes for the modern man, the brand combines traditional Italian craftsmanship with modern French design - and does it well.
Features
• Velvelt-soft calf suede body • Doubled sole for durability • Unique, lived-in patina around the toe
Special Care
In case of stains or dirt on smooth leather, please wipe the shoe clean with a damp cloth or towel and allow to dry. If the stain is made on suede leather, please brush gently with a suede brush to remove the ingrained dirt.