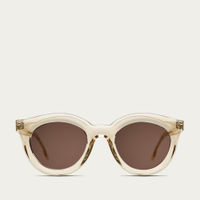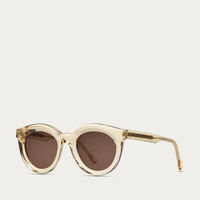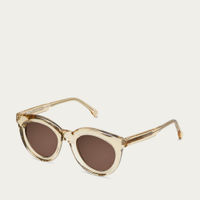 Champagne Vivid Sunglasses
Sizing
Shipping & returns 
Description
Chunky and bold, stylish and assertive. With its distinctive shape, and full silhouette, Poente's Vivid makes a stylish addition to any outfit.
Story
Founded by designer Bernard Romão in Lisbon, Portugal, Poente is a culmination of global inspirations, vibrant collaborations and its founder's family lineage in eyewear. Inspired by the youth and restless rythm of the city it was born in, the brand creatively combines modern design and Portugal's expertise in authentic craftsmanship.
Features
• Premium Mazzuchelli Acetate • Carl Zeiss Vision sunlens • 100% UVA/UVB Protection
Special Care
To preserve the longevity of your sunglasses, please store them in their protective case when unworn.